Ambiguity and Ambivalence: The New Cool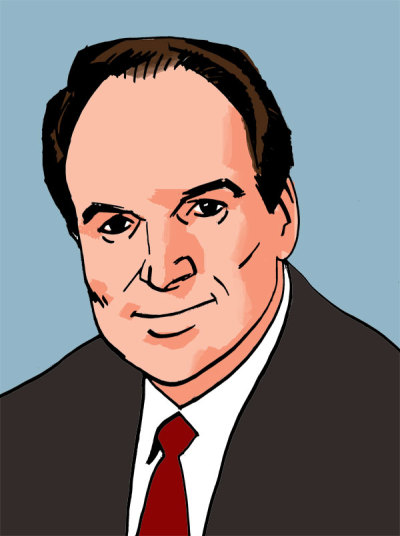 Ambivalence and ambiguity seem to be the new cool in some facets of Christianity.
Perhaps it is only in the safe sanctuaries of sensate western culture that notable evangelicals can dally with doubt and ambiguity regarding the Bible, when they should be declaring boldly, "Thus saith the Lord!"
Ambiguity and ambivalence are unaffordable indulgences in our age.
Churches today are struggling for the souls of individuals and civilization. We don't have the luxury of doubt when the battle is raging around us. New cool pastors and theologians may mean well, but unwittingly are like generals who convey uncertainty about the very cause for which their troops are bleeding and dying.
We can't trust that the Gospels contain the authentic words of Jesus, say some. The Old Testament is offensive in today's culture, and should be set aside, say others. If people don't doubt they probably aren't reading the Bible, advises yet another.
David Grossman literally lost his soldier-son in a conflict. "I cannot afford the luxury of despair... I cannot collaborate with despair because it humiliates me to do so," he said in the midst of his grief.
In our present age of sorrow and upheaval, we cannot "collaborate" with doubt and uncertainty.
The new cool is empty babbling as Pastor Andrew Brunson languishes in a Turkish prison, to say nothing of believers locked up in the world's gulags.
The new cool is an insult to African pastors and their congregations who may be kidnapped, tortured, and executed on their way home from church.
The new cool is revolting in view of the committed Palestinian Christians on the West Bank, disdained by the Israelis, and despised by some of their own people.
The new cool is a western frill irrelevant to those valiant men and women of faith planting churches and ministering in refugee camps.
The new cool is an insult to the house church leaders recently arrested in China as that nation intensifies its persecution of Christians.
The new cool is no balm to those suffering under anti-Christian nationalisms.
The new cool is embarrassing in the face of American business people like Jack Phillips and Baronelle Stutzman, and government workers like Kim Davis who have put their livelihoods on the line rather than compromise the faith.
What would the new cool pastors advise me to say to the young Christian man sitting in my office recently who had to flee his native land because his entire family had been threatened by murderous mobs? Should I tell him that part of the Bible for which he risked everything could have been cast aside, and that such sacrifice as he has made was really unnecessary because it can be doubted?
And what about the woman I see at church almost every Sunday whose arm was broken when she was imprisoned in her homeland because she allowed her relationship with Christ to be openly identified through water baptism?
And what about Dietrich Bonhoeffer who died for refusing the ambiguity and ambivalence of establishment German churches regarding Nazism?
And what about the Apostle Paul and his stonings, imprisonments, dangers on the land and seas, and execution in Rome? What about the other apostles of Jesus who suffered horrid martyrdom rather than float out upon the cool seas of ambiguity and ambivalence?
Tia Coleman is perhaps the most inspiring person in America at the moment. She lost her children, her husband, and other relatives in the duck-boat tragedy in Missouri.
As the Christian Post reported, when Coleman was asked if she could discover a reason for the horrible accident, she answered, "It's not a thinking matter for me. I tried it. It's something I can't comprehend, I can't explain. I don't have the capacity to understand it. The only thing is, God must have something for me because there's no way I should be here."
There was no ambivalence or ambiguity in Coleman's response. Tia Coleman was saying that there is a time to think and reason, but there is a time to rest matters beyond our comprehension in the heart of the Lord—even catastrophes like she experienced.
Our age of the eclipse of the transcendent, as Charles Taylor and Glenn W. Olsen show, is one of extreme immanence. The flatland rules. If we finite beings cannot reason it out we must determine truth based on our own very limited perception of reality. What we cannot "feel" or "perceive" or "explain" is to be jettisoned.
People like Tia Coleman may be "uncool" in their childlike faith, but as she demonstrates, those are the people who worship the God who is "high and lifted up," and whose ways and thoughts are not our ways and thoughts.
So she rests her broken heart in the heart of God without the rationalizing exertions that lure us to be "in two minds," a meaning of the Greek word for "doubt."
For such people there is truly no "collaboration with despair," and no room for ambiguity and ambivalence.
Wallace Henley is senior associate pastor at Houston's Second Baptist Church, and Chair of Belhaven University's Master of Ministry Leadership degree. He is a former White House and Congressional aide, and co-author of "God and Churchill", with Winston Churchill's great-grandson, Jonathan Sandys.