Christian Woman Who Lost 9 Family Members in Duck Boat Tragedy Said She Begged God for Help
Christian Woman Who Lost 9 Family Members in Duck Boat Tragedy Said She Begged God for Help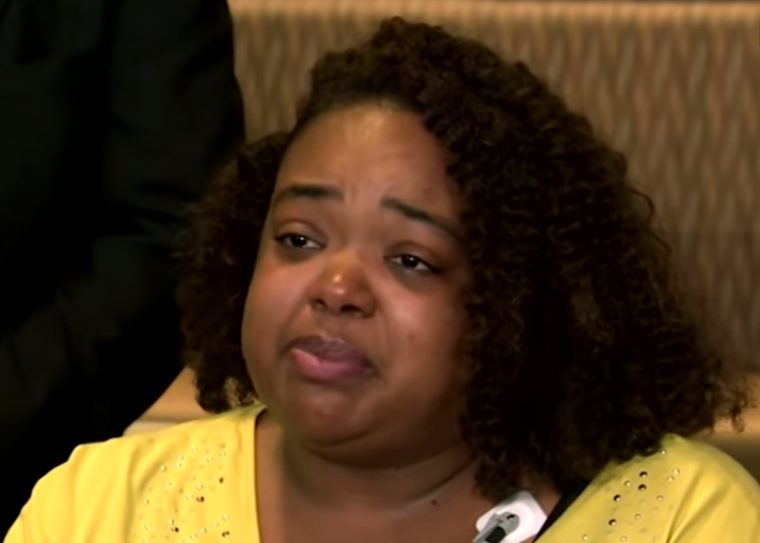 A Christian woman who lost nine family members, including her husband and three children, in a boating accident in Branson, Missouri, last Thursday said she begged God to help her save her kids and even asked Him to let her die when she became overwhelmed during the ordeal.
The woman, Tia Coleman, was one of 31 people touring Table Rock Lake on a Ride the Ducks Branson amphibious vessel when the craft was overwhelmed by water whipped up by a fast-moving thunderstorm and began to sink, according to CNN. A total of 17 people, including Tia Coleman's family members, did not make it out alive.
"I couldn't see anybody, I couldn't hear anything," Coleman told KOLR10. "I couldn't hear screams, it felt like I was out there on my own. And I was yelling, screaming, and finally, I said Lord, just let me die, let me die, I can't keep drowning, I just can't keep drowning. And then I just let go."
Coleman, who is from Indiana, told KOLR10 that she and her family who frequently vacation together were supposed to be on an earlier tour. When they got to Branson, however, they went to the wrong duck boat business, forcing her to switch out her ticket for the 6:30 p.m. ride last Thursday.
Less than an hour after their tour began, tragedy struck on the duck boat tour, which usually involves a trip spanning both land and water. Coleman said she was told the tour would go on the water first because of an incoming storm.
Once they got on the Lake, however, the storm whipped the water, creating huge waves.
"Everybody started getting like hey, this is getting a little bit too much," said Coleman, "and then it got really choppy and big swells of water started coming in to the boat, then a really huge wave swept over and when that wave swept over, the last thing I heard my sister-in-law say was 'grab the baby.'"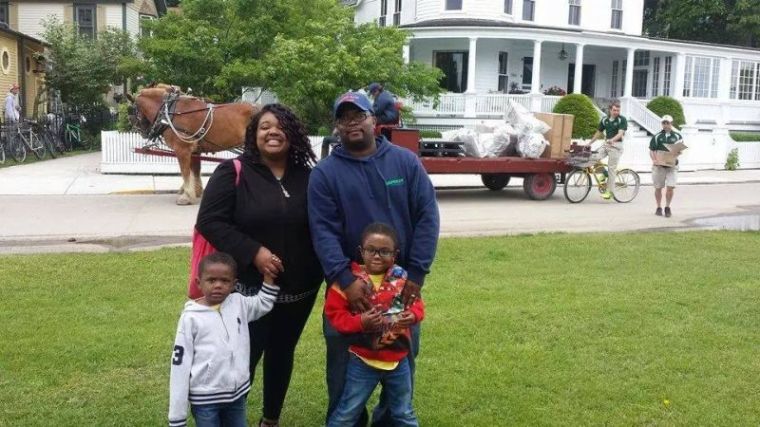 Once her head got above water, however, Coleman could see no one.
"I lost control, I didn't have anybody with me," she said. "I couldn't see anybody. And I know it wasn't but I felt like I struggled for at least an hour, but it was probably like 10 minutes. And I just
At a press conference Saturday at Cox Medical Center Branson, where Coleman has been hospitalized since the tragedy, she explained how she was trying to protect her son when the nightmare began.
"I had my son right next to me. But when the water filled up the boat, I could no longer see. I couldn't feel anybody, I couldn't see, I just remember, 'I gotta get out, I gotta get out.'"
Once she ended up underwater, Coleman, who is a lifelong Apostolic Christian, explained how she started praying.
"And as I was swimming up, I was praying," she recounted. "I said, 'Lord please, let me get to my babies, I gotta get to my babies, I gotta get to my babies.'"
When she next saw her babies it was too late. Her three children — Reece Coleman, 9, Evan Coleman, 7, and Arya Coleman, 1 — all died along with her husband, Glenn Coleman, 40.
The mother and her 13-year-old nephew were the only ones to survive from her family. The others who died were her sister-in-law, Angela Coleman, 45, and Angela's younger son, Maxwell Coleman, 2. Belinda Coleman, 69, Ervin Coleman, 76, and Horace Coleman, 70, also perished when the boat sank.
The tragedy has attracted many reactions from well-wishers, including President Donald Trump.
"My deepest sympathies to the families and friends of those involved in the terrible boat accident which just took place in Missouri. Such a tragedy, such a great loss. May God be with you all!" Trump tweeted Friday.
The Marion County Prosecutor's Office in Indiana, where Tia Coleman works as a paralegal, said in a statement: "We are devastated by the unimaginable loss suffered by our friend and colleague Tia Coleman. The thoughts and prayers of our entire Marion County Prosecutor's Office family are with Tia, her extended family and friends, and the other survivors of this tragic incident."
Coleman also explained at the press conference that she has been getting a lot of support from her church community and her family and she is now drawing strength from them.
"I've been raised in the Apostolic Church my whole life. I also have a ton of family praying for me, being behind me. As soon as they found out, they left in the middle of the night to come down. My pastor has even come down. I've had my friends come down here to support me," she said.
A GoFundMe campaign to help the family has also raised nearly $500,000 over three days.
Ride the Ducks Branson released a statement, saying they are "deeply saddened" by the tragedy and will pay for all medical and funeral expenses.
"Our focus from the start has been on the guests, families, and employees who were affected last Thursday," the company said. 
"We are fully cooperating with the National Transportation Safety Board (NTSB), the Highway Patrol and all federal and state authorities involved in the investigation. The investigation is being managed by the NTSB. Because we are a party to the NTSB investigation, we are not allowed to comment on any aspect of it. However, our job is to cooperate and provide information to those officials and to comfort the families of those affected by this tragic event.
"Thank you for your support, and we continue to ask that your thoughts and prayers be with the families during this difficult time."
When asked about returning to her home in Indiana, Coleman said, "I don't know how I'm going to do it. Since I've had a home, it's always been filled with little feet and laughter."
When asked if she could find a reason for what happened, she leaned on her faith.
"It's not a thinking matter for me. I tried it," she said. "It's something I can't comprehend, I can't explain. I don't have the capacity to understand it. The only thing is, God must have something for me because there's no way I should be here."
A homegoing service for Coleman's husband and their three children is expected to take place on Friday at Grace Apostolic Church, located at 649 22nd Street in Indiana. Visitation will start at 9 a.m. while the homegoing service will begin at noon, according to WISHTV.