Christian Schools Not Free to Require Christian Beliefs, Canada Supreme Court Rules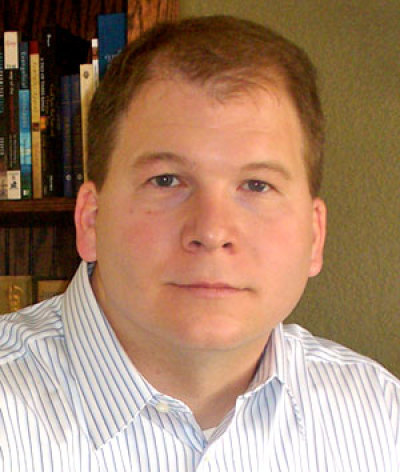 Canada, our neighbor to the north, is at war ... I'm not talking about the trade war. I'm talking about their fight against religious freedom.
Last week, the Supreme Court struck a blow against religious freedom. Not our Supreme Court. The Canadian Supreme Court decided that law societies can deny accreditation to the proposed law faculty of Trinity Western University.
What made the decision really troubling was the Supreme Court, in essence, ruled that religious groups aren't free to impose their own beliefs on themselves, at least when it comes to LGBT issues.
In 1962, Trinity Western University opened its doors in Langley, British Columbia. From the start, its faculty, staff, and students have agreed to what the school calls its "Community Covenant."
The covenant requires its signatories, among other things, to "observe modesty, purity and appropriate intimacy in all relationships, [and] reserve sexual expressions of intimacy for marriage." It further adds that "according to the Bible, sexual intimacy is reserved for marriage between one man and one woman, and within that marriage bond it is God's intention that it be enjoyed as a means for marital intimacy and procreation."
In 2012, Trinity Western decided to create a law school. After the plan was approved by Canada's equivalent of the American Bar Association, most provincial law societies accredited the program, which allowed Trinity Western's graduates to practice law in their province.
The big exceptions were British Columbia and Ontario, which both ruled that the Covenant discriminated against LGBT people. It didn't matter that the Covenant applied equally to everyone, or that if an exception were created for LGBT students then heterosexual students could plausibly claim they were being discriminated against on the basis of their sexual orientation.
The case reached Canada's Supreme Court, who, by a 7-2 vote, affirmed the law societies' actions. The outcome was bad enough, but the "reasoning" was ridiculous.
The Court ruled that the law societies had struck a proper balance between religious freedom and the "public interest" in preventing discrimination on the basis of sexual orientation.
Now that alone would be controversial. But you haven't heard anything yet. The Court then opined that "a mandatory covenant is not absolutely required to study law in a Christian environment in which people follow certain religious rules of conduct, and attending a Christian law school is preferred, not necessary . . . ."
Got that? Canada's Supreme Court took it upon itself to decide what studying law in a Christian environment requires. It and the law societies, not the actual members of the community, know what's required to maintain a "Christian environment."
And further, the court said that attending a Christian law school is a kind of lifestyle choice, not a necessity, for would-be lawyers. You mean, unlike being able to cruise gay bars and hook up with strangers? So, attending a Christian law school is an unnecessary lifestyle choice, but sexual behavior is not?
Even worse, the two dissenting justices sided with Trinity Western, but not on the grounds of religious freedom. Instead, they did so on the grounds that "law societies' powers should be more limited when it comes to approving law programs."
As I said, this is a huge blow to religious freedom in Canada. And there's no reason to think the so-called "logic" of this ruling will remain limited to just law schools.
It's difficult to imagine a U.S. court being as presumptuous as the Canadian one when it comes to deciding what a "Christian environment" requires. The U. S. Supreme Court has made it clear that the Constitution requires judges to resist such a temptation.
But still, the accreditation of Christian schools in the U.S. is increasingly under fire. So it would be foolish to say that something like that can't happen here.
Originally posted at Breakpoint.

From
BreakPoint
. Reprinted with the permission of the Colson Center for Christian Worldview. All rights reserved. May not be reproduced or distributed without the express written permission the Colson Center for Christian Worldview. "
BreakPoint
®" and "The Colson Center for Christian Worldview®" are registered trademarks of The Colson Center for Christian Worldview.