Jordan Peterson Warns Canadian Christians Their Religious Freedom Rights Are Eroding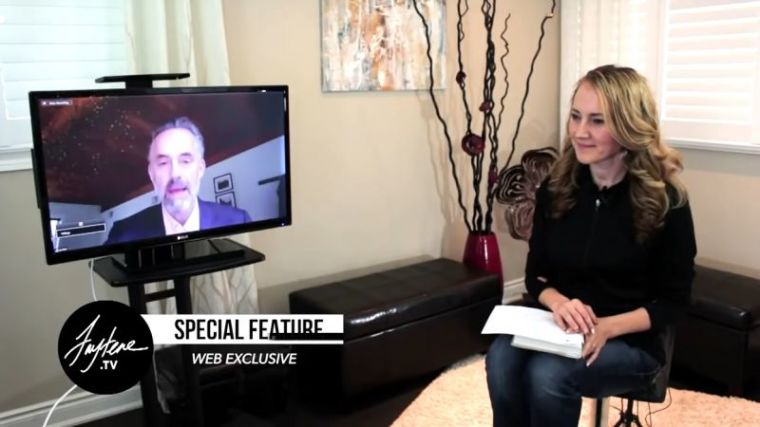 Jordan Peterson, the Canadian psychologist, author, and free-speech advocate, has warned Canadian Christians that they must make a "great leap forward" because religious freedom in the country is set to get "a lot worse."
Speaking online with Canadian author and activist Faytene Grassechi in a video posted on YouTube Wednesday, Peterson told Christians they must stand up for themselves, "because your religious rights are very low on the rights totem pole at the moment."
He added that it's "going to get worse, a lot worse, before it gets better. So if you think your religious freedom is worth having, you better be ready to defend it, and you better be ready to do that in an articulated way, because you're not a priority."
Peterson made his comments in light of the Canadian Supreme Court ruling last week that decided an evangelical Christian law school can be denied accreditation, due to its opposition to homosexuality and biblical position on marriage.
The court ruled that the law societies of British Columbia and Ontario can deny accreditation to Trinity Western University, explaining it "significantly advanced the statutory objectives by ensuring equal access to and diversity in the legal profession and preventing the risk of significant harm to LGBT people."
The majority opinion insisted that "TWU's community members cannot impose those religious beliefs on fellow law students, since they have an inequitable impact and can cause significant harm."
The dissent, however, argued that the denial of accreditation was "a profound interference with the TWU community's freedom of religion."
"It interferes with that community's expression of religious belief through the practice of creating and adhering to a biblically grounded covenant," it added.
"In a liberal and pluralist society, the public interest is served, and not undermined, by the accommodation of difference."
In his interview, Peterson said that Canadians need to start voting if they want to see religious freedom rights protected.
"It's probably time to take an active role in the political world. I mean, our political institutions are quite functional compared to most political institutions. People don't use them, and that's generally because they work so well that you can ignore them," he continued.
"But I don't think we're at a point right now where you can avoid making the political personal, and that's a sign that things are destabilized. If the traditional types are concerned about preserving what they have, and also having the right to continue to engage in their faith-based activities, then they better take a good, hard look at the people who are opposing that and decide what they're going to do about it."
He reflected that people "need to understand how they're related more fundamentally, because I see the entire doctrine of individual sovereignty and individual rights as a logical extension of the Judeo-Christian notion that there's a spark of divinity that characterizes each individual person, that we're made in the image of God."
"That's the metaphysical presupposition. I think those metaphysical presuppositions are unbelievably important and primary. And so I'd also say to the faith-based types: It's time to take a great leap forward," he concluded.