Death: The Topic No One Wants to Talk About
As humans we are afraid of the unknown.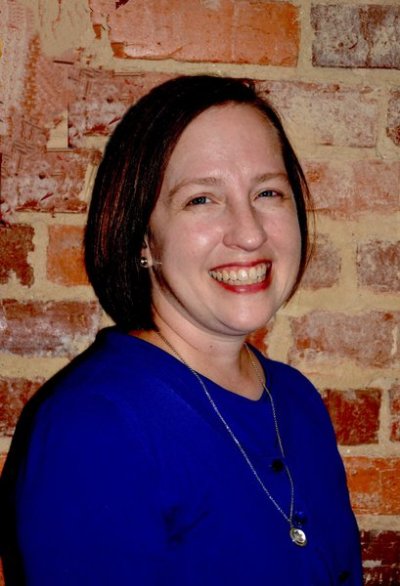 Watching a loved one suffer brutally and die slowly presents a new perspective on death – and life. When suffering is brutal and the dying is a lingering, uncertain journey, you find yourself facing death itself daily. Hearing you have cancer makes you wonder about your own timeline. As trite as it may sound, dying truly is just a part of living. And each of us will die. That is just a fact. So why do we spend so much time avoiding the subject?
Counseling experts assert that we humans experience "the ultimate terror" when we face the idea of our own mortality (Murdock, 2017). We avoid the topic of death because of the anxiety it triggers. Some fear the unknown. Some envision a void of emptiness and darkness. Perhaps worse, others envision pits of brimstone and fire because we consider ourselves not "good enough" by God's standards. Reframing our thinking can make the topic of death less daunting to discuss. So, what are we so afraid of?
1. The unknown.
As a child, I used to fear death and suffering, ironically (or not) an especially sharp fear of dying from cancer. I feared the dying process and death because it always seemed like just an end to life. As a child, I could not understand the concept of a life beyond the one I enjoyed living. What I do know is God's promise – that "whoever believes in him may have eternal life." (1 John 3:14, NIV). That brings me comfort in all situations.
A Comfort: Acts 17:27 tells us that mankind "should seek God, and perhaps feel their way toward him and find him. Yet he is actually not far from each of us."
2. The dying process.
As my late husband, David, faced his last 14 months on this earth, he said many times, "I'm not afraid of dying. I'm afraid of the suffering." He knew his death would be a release from this world's sufferings, but he knew getting there would not be an easy path. I used to fear the same thing after watching my grandfather waste away from cancer. I saw my father wither to a wispy shadow of a man who could not even speak by the end of his life. I have seen pets suffer from disease – wordlessly and bravely. We get overwhelmed by symptoms and potentialside effects instead of just taking things as they come. 
A Comfort: "We rejoice in our sufferings, knowing that suffering produces endurance...character...hope, and hope does not put us to shame because God's love has been poured into our hearts through the Holy Spirit who has been given to us." (Romans 5:3-5).
3. A life without purpose or meaning.
Counseling research finds that "the awareness of death leads us to live purposefully and with awareness of our humanity (Murdock, 2017)." Other studies have found that people's anxiety about death is eased more by their spirituality (or sense of life's meaning) than by their religious commitment (Berk). Knowing we have an expiration date makes us seek meaning in our lives and make our time matter. How do we do that? One way is to accept that you do not have to make a major scientific discovery or life accomplishment or become well-known in order to have a life of meaning. Count your blessings. Realize how your daily actions impact the world and other people in important ways. 
A Comfort: "And we know that for those who love God all things work together for good, for those who are called according to his purpose." (Romans 8:28)
4. Leaving loved ones behind.
Finalizing plans and thinking about our final wishes sounds so... final. Yet thinking about what we wish for our loved ones and pets is the only way to ease the fear we have about what may happen to them after we are gone. David used to avoid talking about wills and final health directives until I told him it would help me and the dogs. Only then did he agree to take of such matters. Once it was done, we both slept easier. Having those plans in place years ahead of our health crises eased the burden once it was upon us.
A Comfort: "The heart of man plans his way, but the Lord establishes his way" (Proverbs 16:9). "For I know the plans I have for you..." (Jer 29:11).
Personally, I no longer fear death. It is inevitable, but it will not stop me from living. Facing cancer changed my perspective on life and death almost immediately. After facing down my own cancer and watching my late husband walk through the peaks and valleys of a 14-month journey with metastatic pancreatic and liver cancer, I actually embrace death as the end of earthly suffering and the beginning of a life of peace, joy, love – and praising God forever. My faith tells me that God is my only hope for a happy eternity and that eternity with Him is filled with only goodness and grace – and it far surpasses anything we humans could ever dream up. That brings me great comfort.
Yesterday is gone. Tomorrow is not guaranteed. Today is all we have. Thinking too far down the road can be daunting. Ask yourself what would bring you comfort when you think of dying. Face your fear(s) head on. Turning the spotlight on them is the only way to banish them for good. Once you sort through them, perhaps you will see that you have nothing to fear but the fear itself.
 She has B.A. and M.A. degrees in English as well as a M.L.S. degree in Library Science. She is working on her PhD in Literacy and Special Education. She also is an avid pet rescuer who lives with her two beloved rescue dogs in North Carolina where she was born and raised. Visit her at https://pizzawithjesus.com/.