Debate over Mueller report a symptom of national crisis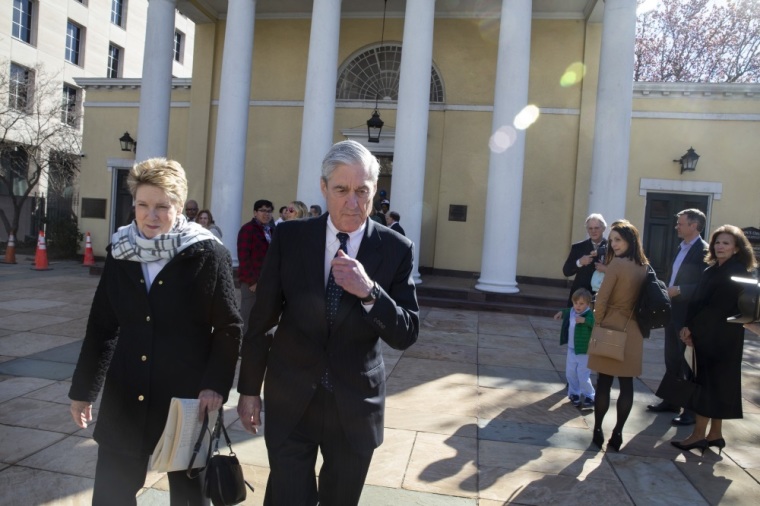 The "Report on the Investigation into Russian Interference in the 2016 Presidential Election," more widely known as the (Robert) Mueller report, has been out for a few days now. The exegesis of its many pages has been rapid and extensive. Partisans on each side are making copious claims and counter-claims of vindication.
But there are other, larger issues that demand consideration as we think about this 22-month investigation.
First, regardless who had won in 2016, there would have been investigations. In Hillary Clinton's case, Congress would be holding hearings on her decades-long history of financial corruption and its intersection with the positions she has held. Not to mention her sordid efforts to bring-down anyone who opposes her, including Donald Trump.
As to our current president, even apart from accusations of collusion with the Russian government and obstruction of justice, there are other troubling things. His long history of dubious financial dealings and relationships with assorted thugs and shady characters have made him a ripe target for legislative and Justice Department investigation.
Second, modern presidential campaigns are big businesses. With hundreds of millions of dollars flowing in, ambitious people continually jockeying for position, and many young men and women with limited experience given substantial responsibility for the myriad decisions that have to be made each day, why is it not surprising that illegal or unethical behavior emerges from just about every campaign?
This is not a pretext for violating the law, but a reminder that size and complexity, when combined with human nature, lead almost unavoidably to mistakes. Mistakes of sometimes major proportion. And that means we can anticipate investigations that are partisan, unpleasant and, sometimes, quite necessary on an ongoing basis.
Yes: Many party politicians use investigations as political tools. They shouldn't. But they do and will. And there are also things done that merit careful scrutiny – investigation, that is.
Third, our politics have entered a new phase, one never before experienced in our national life. When Jimmy Carter and Gerald Ford faced one another in 1976, each held relative moderate views on a host of issues. Their differences were more matters of degree than substance.
Today, the divide between the parties is wide, serrated and sharp. Even notions of truth are contested by opposing national leaders, and the progressive agenda for "transformational" change is threatened by a Republican-inspired conservative judiciary.
There is little room for compromise on these things. When a common moral language is lost because common moral values are disputed, finding common ground on issues of grave moment seems highly unlikely, if not impossible.
Some of my Evangelical peers are still trying. As reported in the Christian Post, the National Association of Evangelicals and the Coalition of Christian Colleges and Universities "are backing the addition of sexual orientation and gender identity as categories to federal nondiscrimination law in exchange for religious exemptions."
As the CCCU describes it, this "Fairness for All" approach "would create legal protections for LGBTQ persons in the basic areas of public space (employment, housing, stores, and restaurants), financial services, and jury duty service, while at the same time explicitly adding to the law the full scope of religious rights ensured by the Constitution."
This sounds reasonable, in the sense that it is an attempt simultaneously to affirm human dignity while protecting the exercise of religious liberty. But it also means that Christian organizations are affirming the legal normality of sexual relationships the Bible teaches are sinful and is doing so in the hope that this barter will protect religious institutions.
History tells us something very different. Gay and lesbian activists do not want reasonable compromise. They want universal affirmation – or, at the least, legally coerced silence. Even if such legislation is enacted, it will not be sufficient to placate such activists, who only will move to the next item on their agenda of full acceptance, not only legal and social but religious, as well, of homosexual and transgendered relationships as normal.
We already have seen what's happened to the Boy Scouts: Introduction of openly gay boys in 2014 has led, in quick succession, to openly gay Scout leaders and girl participation in Scouting, as well. Which is why "Scouts' recruitment war raises questions about what it means to be a girl or a boy," according to the Washington Post.
If the once widely respected Boy Scouts can't tell who a boy or a girl is, how can we expect to bridge chasms considering the gamut of things related to human sexuality, let alone such things as the role of the federal government, socialism vs. capitalism, and the notion of justice?
The frantic bickering among Republicans and Democrats over the Mueller report is a symptom of the things I have just outlined. A symptom of a nationwide moral crisis only transformation through the person and work of Christ can cure.
Rob Schwarzwalder is senior lecturer and director at the Center for Christian Thought and Action, Regent University.