Evaluating John MacArthur's rationale for limited atonement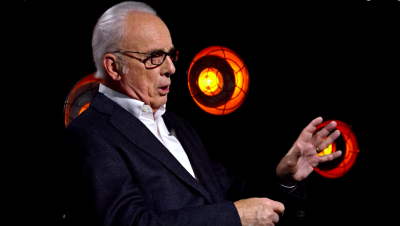 Pastor John MacArthur has been preaching God's Word for more than 50 years at Grace Community Church in Sun Valley, California. And while most of his teaching is sound, a couple ideas he promotes are rejected by many discerning followers of Christ.
MacArthur's controversial teaching on Lordship Salvation has been addressed by numerous people over the years, myself included. The prominent pastor also espouses the disturbing theory of limited atonement, which states that Jesus did not die on the cross for everyone, but only for believers.  
During a Q&A three years ago, a woman asked Pastor MacArthur, "Did Jesus die for the sins of the world, or only for those who were predestined?"
MacArthur pointed to 1 John 2:2, which declares: "He is the atoning sacrifice for our sins, and not only for ours but also for the sins of the whole world."
Even though this passage clearly refutes the theory of Limited Atonement, MacArthur surprisingly used it as an illogical jumping off point to make his case. Go figure.
MacArthur asked her, "Was Christ's death an actual atonement or a potential one?" "Actual," she said, and he responded, "Yeah. So if it was an actual atonement, then it actually provided atonement for someone, not no one." 
Notice what MacArthur does next as he sets up a straw man argument, only to then refute a position many Bible-believing Christians already know to be false.
He said, "If you believe that Jesus provided an atonement for every human being who ever lived, then everyone goes to Heaven, right?" 
The straw man argument further clouded his case for limited atonement.
MacArthur then dug himself into an even deeper hole by stating, "If he actually died for everyone in the world, everyone goes to Heaven, because that's an actual atonement. But since we know that's not true, because there is a Hell, and many are headed to Hell, we know that he didn't actually die for everyone."
This troubling conclusion is patently false. Pastor MacArthur's misguided conjecture does nothing to dislodge the rock-solid certainty of unlimited atonement. 
Jesus did in fact die for every sinner, regardless of who refuses to accept this precious biblical doctrine. Tragically, many people will spend eternity in Hell, but the reality of Hell in no way corroborates the pastor's opinion that Jesus "didn't actually die for everyone." 
MacArthur then characterized unlimited atonement this way: "So you could conclude that he didn't actually die for anyone, he potentially died for everyone; in other words, he had sort of a potential atonement that the sinner activates by faith." 
The fact that Jesus died on the cross for everyone does not in turn mean that people "activate" a "potential atonement" by believing the Gospel. It is yet another straw man MacArthur sets up in defense of his untenable theory. Christians believe the good news of the Gospel, and through faith in Christ are granted forgiveness of sins and the free gift of everlasting life in Heaven which Jesus purchased on the cross. 
I made the following point in a 2011 CP op-ed: "Like millions of believers today, I find passages in Scripture that describe Jesus dying for his sheep. (see John 10:15) I find other passages which describe Jesus dying for everyone in the world (see Hebrews 2:9). And I find still other passages stating Christ died for his sheep, AND for all people in the world (1 John 2:2). But I do not find so much as one passage in God's inerrant Word which says Christ died ONLY for his sheep."
Peter wrote, "Christ died for sins once for all, the righteous for the unrighteous, to bring you to God" (1 Peter 3:18). It was an actual atonement "for all." And yet many people who hear the Gospel reject it, as described in Hebrews 4:2: "The message they heard was of no value to them, because those who heard did not combine it with faith."
The renowned Bible commentator, Albert Barnes (1798-1870), was a Presbyterian pastor. "Despite being from a Calvinist denomination, he was a proponent of unlimited atonement." Barnes pointed to 2 Corinthians 5:14-15: "For Christ's love compels us, because we are convinced that one died for all, and therefore all died. And he died for all…"
Barnes explained: "The phrase 'for all' (huper panton) obviously means for all mankind; for every man. This is an exceedingly important expression in regard to the extent of the atonement which the Lord Jesus made."
Scripture reveals that Christ's death atoned "for the sins of the whole world," (1 John 2:2) and that the benefits of the atonement are applied individually when a sinner turns to God in repentance and relies upon Jesus' sacrifice on the cross for forgiveness and salvation. The fact that many choose to reject the Messiah in no way diminishes the Savior's all-sufficient sacrifice, or the unlimited nature of the atonement. 
"God is the Savior of all men, and especially those who believe," (1 Timothy 4:10) and "God our Savior wants all men to be saved and to come to a knowledge of the truth" (1 Timothy 2:4). In addition, "the Lord is patient with you, not wanting anyone to perish, but everyone to come to repentance" (2 Peter 3:9).
You see, it is absolutely true! "God so loved the world that he gave his only Son…" (John 3:16). Celebrating the Lord's infinite love and amazing grace brings glory to God!
The spectacular doctrine of Christ's unlimited atonement, along with God's merciful desire that all be saved, are reflective of God's nature, God's glory and God's love for lost sinners.
"Whoever is thirsty, let him come; and whoever wishes, let him take the free gift of the water of life" (Revelation 22:17). 
And since the personal perspectives of pastors are not infallible, it is imperative that we always evaluate theological assertions in light of God's Word. 
Thankfully, "All Scripture is God-breathed" (2 Timothy 3:16).
Dan Delzell is the pastor of Redeemer Lutheran Church in Papillion, Nebraska.