Exploring the frontiers of AI amid depraved humans (part 2)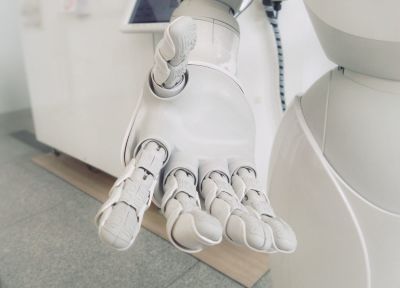 Last week I penned a column for The Christian Post entitled, "Artificial intelligence: Blessing or curse?" Upon reflection, a better title might have been "Artificial Intelligence: Blessing and Curse."
Clearly, artificial intelligence holds enormous promise to aid in the discovery and treatment of human ailments and the general improvement of the human condition. In fact, artificial intelligence suggests it has great potential to bring about quantum leaps in progress that tantalize the human imagination.
However, as I pointed out last week, change is not always progress, and even when it is progress, it always comes with costs.  And society has a moral responsibility to seek to anticipate and mitigate those costs.
Of course, the main point of the column was the ever-present danger of universal human depravity looming over all human endeavor and activity.
No matter how noble the human soul and its aspirations and motivations may be, the fallen nature is ever present and even when relatively dormant for years, is always ready to tempt, ensnare, captivate, and bewitch human beings as to what actions they should undertake. And this is true not only of the natural man but those redeemed by the Christian faith as well. The Apostle Paul's graphic description of his earnest struggle to "run the race then with determination. I am no shadow-boxer, I really fight! I am my body's sternest master, for fear that when I have preached to others I should myself be disqualified." (I Cor. 9:27, Phillips translation)
In the Epistle to the Romans, Paul bemoans that even the Apostles are not free of the fallen nature. "For the good that I would I do not: but the evil which I would not, that I do." (Rom. 7:19).
A few readers have asked me why use the fictional work Lord of the Flies by William Golding as the chief illustration of the truth of the ubiquitous presence of sin and human nature's susceptibility to it. I guess the answer is explained by the preacher in me. I am used to using illustrations in sermons.
In doing so, I am following the example of the Master Teacher, our Lord Jesus Himself. Quite strikingly, Jesus made masterful use of narratives, parables, and stories to illustrate the divine truths He was teaching. And Golding's masterful novel does quite powerfully illustrate the innate sinfulness of mankind from birth onward.
As related by Golding, the experienced schoolmaster, when the rescuing British naval officer grasps what has happened to the young boys left alone on the island, he exclaims,  "I should have thought that a pack of British boys—you're all British, aren't you?—would have been able to put up a better show than that…."
In addition to witnessing to innate human depravity, Lord of the Flies undermines cultural and ethnic myths of superiority.
Imagine my surprise in the last week to have discovered a true story that is an even more graphic illustration of the extent and depth of human depravity. New York Times best-selling author David Grann has written The Wager. A Tale of Shipwreck, Mutiny and Murder (2023).
This captivating page-turner tells the true story of the H.M.S. Wager, a British vessel that had been dispatched in 1740 on a secret mission to capture a treasure-filled Spanish galleon. The Wager wrecked on a desolate island off the coast of Patagonia in extreme Southern South America.
The crew were marooned on this island and the discipline and order of the British navy disintegrated quickly into anarchy and violence.
It is a ripping, but sobering yarn that does not reflect optimism about human nature under stress. (I will not spoil the tale for you by revealing more, but I would recommend the story as a very informative, yet entertaining read.)
So what are we as a society to do? First, people will continue to pursue the frontiers of artificial intelligence (A.I.) no matter what regulations may be passed to restrict it. In a very real sense, the toothpaste has left the tube and it cannot be put back in its container.
I believe the best solution is to recognize the fallenness of man, be he scientific researcher, government regulator, eager consumer, or profit-minded investor.
We should follow the example set by our founding fathers who, believing in the depravity of man, set up a system of checks and balances with the executive, legislative, and judicial branches of the federal government monitoring and checking each other to guard against any one branch getting too much power.
As a society, we need checks and balances, with government regulating research limitations (not everything that can be done should be done, and those decisions should be made by the people's informed, elected individuals).
Laissez-faire in this field will lead to human calamity and heartbreaking tragedy sooner, rather than later. 
Dr. Richard Land, BA (Princeton, magna cum laude); D.Phil. (Oxford); Th.M (New Orleans Seminary). Dr. Land served as President of Southern Evangelical Seminary from July 2013 until July 2021. Upon his retirement, he was honored as President Emeritus and he continues to serve as an Adjunct Professor of Theology & Ethics. Dr. Land previously served as President of the Southern Baptist Convention's Ethics & Religious Liberty Commission (1988-2013) where he was also honored as President Emeritus upon his retirement. Dr. Land has also served as an Executive Editor and columnist for The Christian Post since 2011.
Dr. Land explores many timely and critical topics in his daily radio feature, "Bringing Every Thought Captive," and in his weekly column for CP.