French Officer's Faith Caused Him to Give His Life for Another
"There is no greater love than to lay down one's life for one's friends." (John 15:13)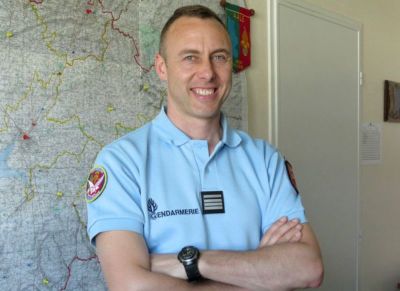 The heroic French officer killed after he offered to swap his life for a female hostage in an ISIS-inspired terror attack in Trebes, was motivated by his faith and the example of Jesus Christ.
Arnaud Beltrame, 44, a lieutenant colonel in the French National Gendarmerie, left his gun outside when he entered a supermarket where a terrorist affiliated with ISIS had already shot and killed two people on March 23rd.
While he carried no weapons, he had "the sword of the Spirit." The officer left his phone on so authorities could listen in, according to The New York Times.
Beltrame spent two hours inside the Super U market face-to-face with Radouane Lakdim, a 25-year-old French citizen born in Morocco.
The French officer was a double valedictorian who graduated at the top of his class from military school in 1999 and from the gendarmerie school in 2001. He was deployed in Iraq in 2005 and received military honors for his service there.
Tragically, authorities heard gunshots through the open phone connection, rushed in and killed the terrorist, but Colonel Beltrame had been "seriously wounded" and passed away that night due to his injuries.
Beltrame was born into a nonreligious family but converted to Christ at age 33. During a Catholic pilgrimage in 2015, he prayed to meet the "woman of his life" and a short time later met Marielle, whom he married in a civil ceremony the following year. The couple did not have children.
Beltrame recently made the pilgrimage to Santiago de Compostela in Spain. The city's cathedral is the final destination of the "Camino" or "Way of St. James," a leading Catholic pilgrimage route. The cathedral is said to contain the remains of the Apostle James, brother of the Apostle John.