Leave Your Grave Clothes Alone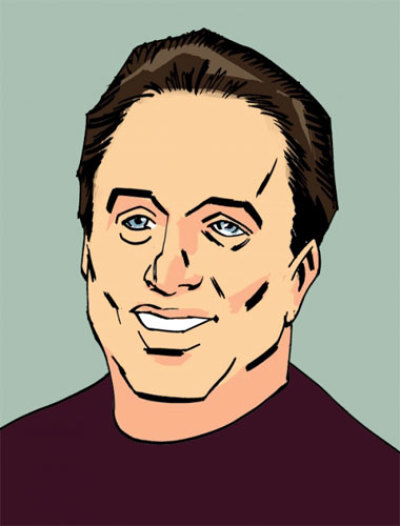 After Jesus raised Lazarus from the dead, "the dead man came out, his hands and feet wrapped with strips of linen, and a cloth around his face. Jesus said to them, "Take off the grave clothes and let him go." (John 11:44)
Imagine how ludicrous it would have been for Lazarus to have taken a few steps and then said, "You know, I think I prefer being wrapped in linen. Put my grave clothes back on me and place that cloth back around my face."
As ridiculous as that may sound, there are plenty of people today who do something similar. And the folks who just can't seem to leave their grave clothes alone fall into one of two groups.
The first group involves those who start out wanting to be clothed with Christ, but then quickly go back to wearing their dirty old rags of works righteousness. They relapse into their grave clothes by attempting to earn salvation through their works, even though the prophet Isaiah made it abundantly clear that our good works can never take away our sins: "All of us have become like one who is unclean, and all our righteousness is like filthy rags." (Isaiah 64:6) Nevertheless, the grave clothes of works righteousness definitely appeal to some people who initially appeared to be on the road to redemption.
We see a prime example of this in the book of Galatians. Paul addressed the "foolish Galatians" (3:1) who "after beginning with the Spirit" began "trying to attain their goal by human effort." (3:3) (See the article I wrote last week entitled: "Galatians for Catholics, Protestants and Every Christian")
It is utter foolishness to revert back to your grave clothes once you have experienced new life in Christ. You will never be grounded in the Christian faith if you are determined to keep going back to those death rags. To put it simply, you will need to leave your grave clothes alone if you want to be forgiven of your sins. So go ahead and place complete confidence for salvation in the cross where Christ made the full payment for your sin. After all, your grave clothes cannot take away even one of your sins.
The second group of people who can't seem to leave their grave clothes alone are those believers who continue to deliberately dabble with sin even though they have been clothed with Christ through faith in the Savior. Christians are not to "put on" the old clothes of disobedience, but are "to say 'No' to ungodliness and worldly passions." (Titus 2:12)
Paul reminded "the saints in Ephesus:" (Eph. 1:1) "You were taught, with regard to your former way of life, to put off your old self, which is being corrupted by its deceitful desires; to be made new in the attitude of your minds, and to put on the new self, created to be like God in true righteousness and holiness." (4:22-24) In other words, leave your grave clothes alone. Those deeds of darkness do nothing to promote your new life in Christ. They only hold you down and keep you from doing God's will. And if you are not sure how you should be living, then it is time to "find out what pleases the Lord." (Eph. 5:10) (See the article I wrote last month entitled: "Ephesians for Catholics, Protestants and Every Christian")
Another lesson in leaving grave clothes behind is found in Paul's instruction to "the holy and faithful brothers in Colosse:" (Col. 1:2) "Put to death, therefore, whatever belongs to your earthly nature: sexual immorality, impurity, lust, evil desires and greed, which is idolatry. Because of these, the wrath of God is coming. You used to walk in these ways, in the life you once lived. But now you must rid yourselves of all such things as these: anger, rage, malice, slander, and filthy language from your lips. Do not lie to each other, since you have taken off your old self with its practices and have put on the new self, which is being renewed in knowledge in the image of its Creator." (3:5-10)
Paul was constantly instructing believers to leave their grave clothes alone. And his message was explicit: "Have nothing to do with the fruitless deeds of darkness, but rather expose them. For it is shameful even to mention what the disobedient do in secret." (Eph. 5:11,12)
So there you have it: two types of people who refuse to leave their grave clothes alone. But you don't have to walk on either one of those deadly paths. By God's grace, you can trust Christ completely for your salvation; and you can "walk in the light." (1 John 1:7) But you will need to "be clear minded and self-controlled so that you can pray." (1 Peter 4:7)
"Be very careful, then, how you live - not as unwise but as wise, making the most of every opportunity, because the days are evil. Therefore do not be foolish, but understand what the Lord's will is. Do not get drunk on wine, which leads to debauchery. Instead be filled with the Spirit." (Eph. 5:15-18)
Here are several articles I have written related to these issues:
"The Clothing You Need to Enter Heaven"
"Kill Your Sin Before It Kills You"
"How to Be a Spirit-Filled Christian"
And so if you find yourself being drawn back to your grave clothes, it is time to move on. The old way of thinking and living won't cut it any longer. Peter wrote, "As obedient children, do not conform to the evil desires you had when you lived in ignorance. But just as He who called you is holy, so be holy in all you do." (1 Peter 1:14,15)
If you have become sidetracked in your life of discipleship, Christ will forgive you as you turn to Him now in repentance and faith. And the Holy Spirit will empower you to live for the Lord as one "clothed with Christ" (Gal. 3:27) through faith in Jesus.
When Lazarus came out of the tomb, his grave clothes were completely removed. Likewise, God's message to every believer is full of victory and power: "You were dead in your transgressions and sins" (Eph. 2:1) and have now been "made alive with Christ....it is by grace you have been saved." (Eph. 2:5) "For you were once darkness, but now you are light in the Lord." (Eph. 5:8)
Your grave clothes have been taken off!
So why in the world would you ever want to become entangled again in those old death rags?
Dan Delzell is the pastor of
Wellspring Church
in Papillion, Neb. He is a regular contributor to The Christian Post.