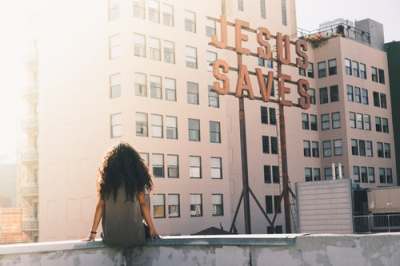 That God would call me, as a new Christian, to be a praying man was something I never really considered. I knew that I had just had a remarkable experience with Jesus and that I had been marvelously filled with His Holy Spirit. I knew that this was real.
I just gradually found that I loved to pray! God had opened a door for me to be a caretaker of an estate on the St. Johns River in Jacksonville Florida. As I finished my duties each day, I would go out sit by the river, enjoy the sunsets and pray in the Holy Spirit as God led.
I believed early that I could ask God for things and He would grant them, as long as they lined up with His Word. I used to ask God to fill me with love, joy, peace, longsuffering, gentleness, goodness, faith, meekness and temperance. I can remember really feeling like however God wanted to fill me so much that I would run over with his love. I felt that for everyone, but especially for teenagers.
As a few years past, the Lord called me to move back to my home area in the northeast. My home had an office in the basement. I would go there to pray and read the Word every morning. I remember very clearly that one morning God just led me to pray hard for America's youth. The Holy Spirit took my prayers to places I would never know to go on my own. I could feel a deep pulling in my heart. I was feeling that the people of God used to call "a burden from the Lord." I didn't know it at the time, but I later realized that what I was starting to experience was His actual love for the teens of America. I continued to pray that way for months meeting, with him every morning for about an hour. I felt what I can only describe as a gentle river flowing though me of the type of love that Paul wrote of in Eph 3:19, (NIV) "and to know this love that surpasses knowledge—that you may be filled to the measure of all the fullness of God".
At that time in U.S. history, the youth were facing a different kind of crisis. It was the late 80's and teenage suicide was at an all time high. One teenager was committing suicide every 90 minutes. In addition one to two thousand teens were attempting suicide daily and not succeeding.
When I heard these statistics, they shot through me like a lightning bolt! Starting that very next weekend I grabbed whatever gospel tracts I could from church and was on the streets of our small city on Saturday nights. I knew of a high school age dance that let out about 10:30 at night at the old YMCA. About two to three hundred kids would pile out of there and hung out on the streets until after midnight so that is where I would go.
My first week out, I found myself in an awkward situation with two young ladies that I was witnessing to. One of them tried to say that I had said something that I didn't. The Lord seemed to remind me that there was a reason that he had sent them out two by two. So the next Sunday, with the glad co-operation of our Pastor, I was given the microphone during the Sunday service to round up some help to go street witnessing for teens. I was so excited!
It was a church of about 575. We had a thriving bus ministry with about ten busses that went out every week and came back full of kids. The workers were all very dedicated. They visited their entire bus route religiously every Saturday. I could just envision a team of teens from this church joining me next Saturday night for a gospel invasion of the streets!
With big smiles and enthusiasm I made my presentation and asked that anyone interested meet me at the back of the church after service. I was the first one to the back as the Pastor prayed his final amen, thinking I should write down their names so I could be praying for them. I looked, I watched, I waited, and, sad but true, not one person responded to my request.
A bit bewildered, I took it all week to prayer and do you know God is so faithful? He also has a little sense of humor too. He did send two brothers that week and I do not joke when I say their names were Peter and John. They ended up being those God would use to start a street outreach program in Elmira NY every Saturday night that lasted three and a half years.
To my amazement, kids eventually started collecting my tracts like baseball cards. They would come up to me, and wanting whatever tract I had been able to find to order in for them that week. I think the famous David Wilkerson coined the phrase "The streets was their church and I became their Pastor. That's what God did for us during those first years. One by one teens came to Christ.
Through the years the love of Jesus just grew and grew in my heart. I can remember walking the halls of the special education school I worked in and just feeling Jesus' love radiate from my heart to theirs. Sometimes I felt that they could feel His love being communicated through our eyes as we looked heart to heart.
Whenever a student who had an emotional disorder would act out and teachers could not calm them down, they would say: "Come on Nolan, work some of your magic on this kid." It wasn't magic, it was the love of Jesus flowing from my heart to theirs. There is no way to explain it. It can only be gloriously experienced through Him!
Rev Nolan J Harkness is the President and CEO of Nolan Harkness Evangelistic Ministries Inc. since 1985. He spent most of his adult life working in youth ministry. He also felt the calling of Evangelist/Revivalist and traveled as the door was open holding evangelistic meetings in churches throughout the Northeast. His website is www.verticalsound.org.