The Early Roots of the Jesus Movement, as Recounted by Connie Frisbee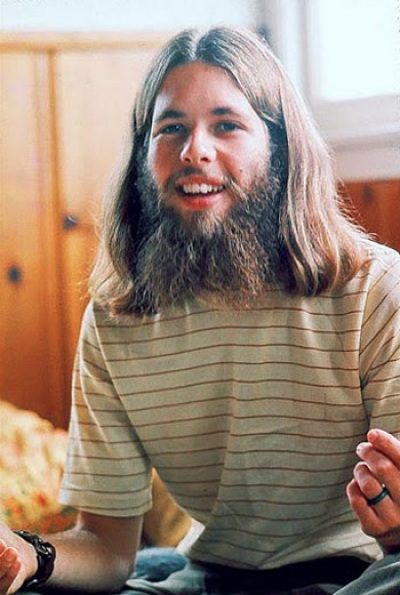 Lonnie Frisbee could barely read and write. Abandoned by his father, raped as a child, he tripped out on LSD as a teen and indulged in gay sex. Yet God chose him to be the key evangelist at the heart of the Jesus movement in the 1970s.
God used Lonnie to help ignite and propel the rapid growth of two major movements – Calvary Chapel and the Vineyard.
"When we got saved and started reading the Bible we just believed everything we read," said Connie Frisbee, who separated from Lonnie in 1973.
Both Lonnie and Connie had rocky pasts – making them more than qualified to be the sort of "cracked vessels" God delights in using to emit His glorious light.
Lonnie was sexually abused by a male babysitter at the age of eight-years-old, while his mother worked. He dreaded every day she left for work and faced abuse almost daily for at least a year, according to Connie.
Lonnie's father ran off with another woman and that woman's jilted husband tracked down Lonnie's mother and the two wounded spouses found solace in one another — and married. Lonnie's new stepdad was a "classic 50s tough guy and rode a motorcycle."
By contrast, Lonnie had a clubfoot, was un-athletic, and grew to love cooking and artistic pursuits such as painting. By his late teens, he had become a self-described "nudist vegetarian hippie."
Connie was also drawn to the lifestyle of the flower children of the Sixties. "I didn't become a hippie because I thought that's what I wanted to be when I grew up. I became a hippie because I was in juvenile hall and I was in a home where my father was very violent and my mother was an alcoholic and a drug addict.
"My mother beat me naked in front of my stepfather at 13. It was horrendous the kind of stuff I went through. So I would run away from home because literally my mother was trying to kill me."
When the beatings or "torture" intensified, she ran. "From 13 on I was in some pretty harrowing situations. I was riding with motorcycle gangs and then I would be in juvenile hall and then I would be back at home with this woman who was completely out of her mind."
At the time she met Lonnie, Connie lived in a commune in Silverado Canyon, California with a group called the Brotherhood of Eternal Love. What started as a commune with several homes in the area morphed into a major drug distribution channel for LSD and hashish.
"They dealt LSD for Timothy Leary," Connie recounts. "They were the main people bringing hashish into Southern California from Afghanistan."
While still in high school, Lonnie came to the commune where Connie lived to buy marijuana and LSD. "Everybody thought Lonnie was really a square...goofy," she recalls.
One time Lonnie joined her group on an excursion to Tahquitz Falls, near Palm Springs. "We would leave Silverado Canyon and drive out to Palm Springs at maybe one or two o'clock in the morning. We would hike to the first 70-foot waterfall in the dark."
As they hiked, Lonnie lagged behind the others. "Finally he caught up to me and he had this Army duffel bag over his shoulder. He had a small frame so the duffel bag was almost as big as him."
"What have you got in there?" someone asked.
"I have a couple bottles of wine and some French bread...and a microscope," he said.
Finally they arrived at the foot of the waterfall. "We would unroll our sleeping bags, drop our LSD, wait until we woke up, and then we would just be on for a new day."
In the morning, they climbed to the top of the 70-foot waterfall and then used ropes to drop down to the other side, where "it was just one waterfall after another."
On one of these excursions, Lonnie packed a Bible –rather than one of the mystical books he often carried — and began reading from the Book of John.
The power of the Word stirred his soul and he cried out, "God if you're really real, reveal yourself to me!"
Years later, in 1980, Lonnie described what happened next: "The whole atmosphere of this canyon that I was in started to tingle and get light and started to change and I'm going, "Uh oh...I didn't want to be here."
Then the Lord spoke to his heart: "I am Jesus. I build nations and I tear them down. It is better for a nation never to have known me than to have known me and turn their back from me."
Initially, Lonnie couldn't fully comprehend what that meant.
Then Jesus continued: "I am the Way and the Truth and the Life. No man comes unto the Father but by me. I am the Door of the sheepfold. If any man enters in by another way, that man is a thief and a robber and the Gatekeeper will not open unto him."