'There are no moral absolutes'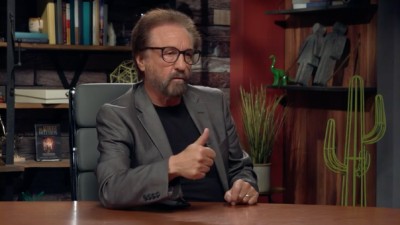 Ask a relativist if pedophilia is wrong, and he may say that if it is against the law, it is simply wrong for that society. His framing of civil law is governed by whether people get "hurt," rather than by "right" or "wrong."
His argument will be that pedophilia hurts children. But if someone takes pictures of naked children and posts them on the Internet without their knowledge (so that it's not hurting them), then by his criteria it must be morally okay.
So press him on the point: Is pedophilia morally wrong? If he says that it is not, ask for his name and address, because you need to inform his neighbors and the local police that he is okay with pedophilia. If he admits that it is morally wrong even though society may say it is right, then what Hitler did was also wrong; therefore, there are moral absolutes.
At the root of relativism is the desire to get rid of moral accountability. But no matter what the world believes, we are all accountable for keeping an absolute moral standard of a very real God or face a very real Hell, and we must warn people of that fact.
The relativist's conscience is seared, so with the help of God you must awaken it. Say to him, "Let's just assume that there is a Heaven. Do you think you would be good enough to go there?"
He will almost certainly say that he is (see Prov. 20:6), so take him through the Good Person test. You are simply moving from the intellect (the place of argument) to the conscience (the place of the knowledge of right and wrong), so that it will do its God-given duty.
Ray Comfort is the Founder and CEO of Living Waters and the bestselling author of more than 80 books, including God Has a Wonderful Plan for Your Life, How to Know God Exists, and The Evidence Bible. He cohosts the award-winning television program "
Way of the Master
," seen in almost 200 countries, and is the Executive Producer of "
180
," "
Evolution vs. God
," "
Audacity
," and
other films
. He is married to Sue and has three grown children, and hasn't left the house without gospel tracts for decades. You can learn more about his ministry at
LivingWaters.com
.