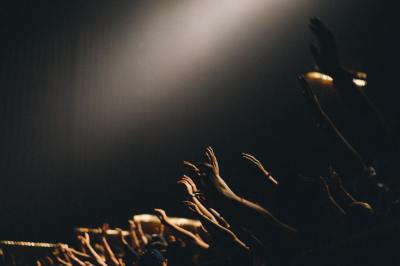 Over the past few years my heart has been quite troubled by the fact that it seems to be the common practice of many pastors and preachers of our day to discuss the possibility of revival, but revival never seems to come.
There is no lack of training materials. Videos are a wonderful way to introduce congregations to some of the more recent revivals. In addition, countless books have been written on the subject. A pastor can promote the possibility of God sending a revival to his congregation for several weeks and even sometimes for months.
However, what I have observed is a very troubling trend. After all is said, and the songs are sung, and the testimonies have been gathered, and the plans have been laid out for if and when revival comes, there is still something very important going on in the background which remains unmentioned. Lurking unnoticed in the shadows are two types of sin, one of which few people know anything about.
I believe God has revealed this hidden sin to me. In the process, He has broken my heart.  This subtle yet powerful sin is what the ministers of this nation really need to be preaching against if they are going to see a true revival in their community.
First of all the Lord has shown me overt sin. Overt sin is a sin everybody knows about. It is not hidden; it is very much out in the open. It is the kind of sin which, if someone realizes they are guilty of it, they would quickly admit to it.  We all know that in a church where the word of God is taught and where the Holy Spirit is allowed to move in the hearts of the people, overt sins are readily dealt with. As the scripture says "Godly sorrow works repentance" 2nd Corinthians 7:10. (KJV) Such repentance is the proof of most revivals in history and is a common practice among God seeking individuals truly wanting to grow in sanctification. However, there are many moves of God in modern day history which never make it to the place of weeping sinners getting saved by the hundreds, and weeping saints praying their way to a deep cleansing of their souls. This is due to what the Lord has shown me is the other classification of sin. As He explained to my heart what the problem was, the Spirit of God named it "covert sin"!
Covert sin is done in secret, and lies carefully hidden in human hearts. Jesus regularly dealt with such sin. His teachings were designed to expose it. Covert sin is probably the most common sin in most churches. Covert sin sends the Holy Spirit away grieving just as much and perhaps more than the more out in the open sin we can all see does! Oh no, this sin is much more subtle. It is actually so covert that it disguises itself as righteousness!
I'm not even addressing gossip, or white lies, or character assassination, or flirting, or fantasy, or exaggeration, or not tithing, or not helping your neighbor. I am not even talking about nor sharing your faith with others. Of course, those sins are all of a great concern. However, I believe the most evil covert sin of all is a sin that most people would not even classify as evil. It's the covert sin of not wanting revival at all!
It occurs all the time when a typical family, we will just name the Bugsbys, go to church. The Bugsbys are in service every time the doors are open. They are outstanding members of their community. They are faithful tithers and can be depended on to help with church-related tasks that fit comfortably in their schedules. They sit in the same seats every Sunday morning. Their children are doing well in school and are also active in sports teams and extracurricular activities. Truth be known, however, they have one revival killing flaw; they are complacently happy with the predictable sameness of their church!
They will smile and say amen when the Pastor mentions revival. They will donate regularly to the missionary offering, and may even go on a missions trip. However, the thought of the Holy Spirit coming in and taking over a service and disrupting their contented lifestyles is more than they can stand to think about. If a secret ballot could ever be cast for a genuine move of God which would have people coming to church every night of the week and where dozens of very worldly sinners started getting saved they would check the "No thank you" box. Oh yes, you see, they are always very polite about this kind of sin.
That is why it is a revival killer! That is why this kind covert sin and secret attitude is the enemy of all revivals. You see, if it was just one family or possibly two who fit the mold of the Bugsbys, then God the Holy Spirit would probably say "Excuse me, please move over, I'm taking your seat!" Too often, however, the Bugsbys represent a very large portion of the attitudes of the attendees of most churches in America.
How do we deal with such covert sin? As with any sin, we must start by confessing that it's true about you before God. We must ask God to forgive us of our very self- focused heart. Then we must begin seeking Him and His Word in a very new way. Before a large-scale revival can come, we must be one of the first families in our churches to be revived by the Spirit of God.
Begin today to think about what Jesus will know about you when you see Him in eternity. Ask God the Holy Spirit to search your heart! When you one day stand before Jesus, will he know you helped promote revival and powerful moves of His Holy Spirit? Or did you subtly quench them"?
Rev Nolan J Harkness is the President and CEO of Nolan Harkness Evangelistic Ministries Inc. since 1985. He spent most of his adult life working in youth ministry. He also felt the calling of Evangelist/Revivalist and traveled as the door was open holding evangelistic meetings in churches throughout the Northeast. His website is www.verticalsound.org.