We Must Weaken the Contemporary Christian Music Industry
We must tune out the K-Love's and other Christian music stations. If more people did that, we can pound the nails into their respected coffins and give worship music back to the pastors and to the theologians who promote a higher culture that the church needs.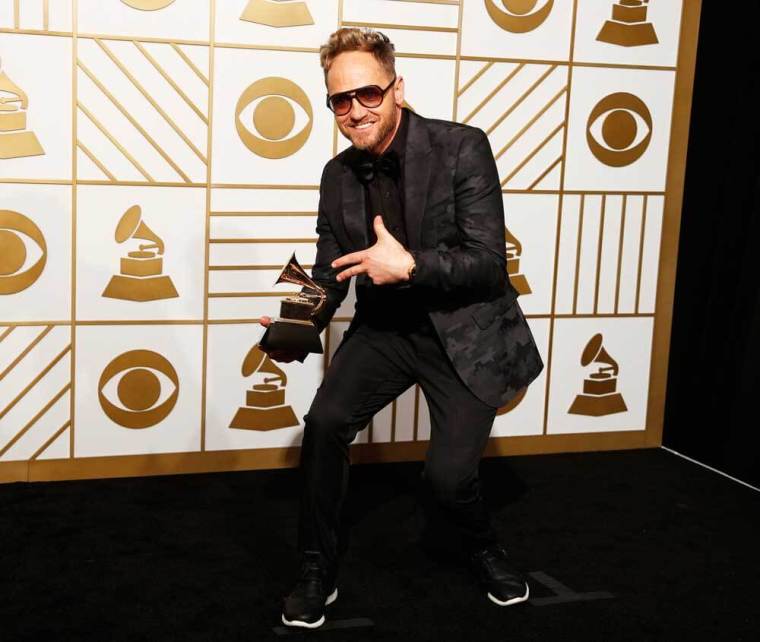 Educational Media Foundation (EMF) had made another inroad into a major market. They have announced their intent to buy heritage Chicago classic rock station WLUP-FM from Merlin Media which they originally wanted to sell off to Cumulus Media which had been managing the station under a Lease Marketing Agreement (or LMA for short). EMF will get the operate the station broadcasting its national Christian Adult Contemporary K-Love format while the sale goes through the legal process and pending FCC approval. They have done this already with a major signal in Los Angeles which too was broadcasting a classic rock format known as KSWD, The Sound 100.3 (previous incarnations of the station included KIQQ, Pirate Radio KQLZ and The Beat KKBT). Due to Entercom's buyout of CBS's owned and operated radio stations they had to sell off one station in LA and they felt that their classic rock station was the weakest link. Unlike Cumulus or iHeart Media, EMF is operating in the black and does have money in the bank along with a loyal audience.
I was a fan of Contemporary Christian Music back in the late 1980's and early 1990's growing up. I would still consider myself a fan of the 1970's Jesus Music which CCM was originally called. The 70's and even the 80's was a combination of being a true movement but they still were operating as a business. It was an alternative form of popular entertainment.
However, two major things happened. The major CCM labels of the day beginning with Sparrow Records were bought up by the major general market companies.
On the other hand, praise and worship music was becoming more commercial and more pop/rock oriented. Hills Life Christian Center in Sydney Australia was becoming known internationally for its music product under the Hillsong banner. Louie Giglio founded Choice Ministries but would later change its name to Passion Conferences which was the name of those respected conferences and also would release worship records under the name "Passion." Bethel Church would form Jesus Culture in 1999 and two years later would establish another worship project called Bethel Music. Today these elements are driving not only what you hear on Christian Music radio but what is being sung at most major Christian churches big and small today.
I really began to notice this when I was at a men's retreat in a ski resort town in Colorado one weekend. I noticed what the worship band was playing as well as what K-Love was playing. There was no real difference, and yet many Christian churches want to accommodate this audience in hopes that it will boost their attendance and membership (if they still do such a thing) rather than teach what historic church liturgy is all about and why the church used hymnody and pipe organs (the King of Instruments). Pipe organs are not required but they do help a lot.
CCM is not the cutting-edge genre that it used to be. It has become another corporate (even if certain aspects of it are non-profit) genre of mass appeal music. Too many of its songs sound like your typical love songs in popular culture and lack the theological meat and potatoes. It also lacks the need for critical thinking which has been lost in church worship in recent years. You think hymnody sounds all the same? So does the contemporary worship groups and the churches that back them...if not worse.
I truly hate the current crop of CCM with a passion. That does not mean I hate them as people or wish ill of them, nor do I think they are hucksters like Benny Hinn, although I do question certain teachings that are taught by Hillsong and Bethel church via its pastors. Giglio might be more honest in sound doctrine however and could be the 21st Century version of Chuck Smith who spearheaded the Jesus Movement in the first place. Still these groups control most of the church worship right now and I find it unhealthy, as they put good hymnody on the back burner if not in a vault. The best thing to do is to not buy or even perform the songs by these contemporary worship groups and artists. Second, we must tune out the K-Love's and other Christian music stations. If more people did that, we can pound the nails into their respected coffins and give worship music back to the pastors, theologians and to the lay people who promote a higher culture that the church needs. Just common people who are truly seeking God and seeking to do His will, regardless of where they live and not just in Nashville, Atlanta or Down Under. To do otherwise will only strengthen the worship industry and their hold on Christian gatherings.
One more thing, EMF's K-Love monetarily may be in the black but theologically and maybe spiritually; they are bankrupt.