When bad things happen to little people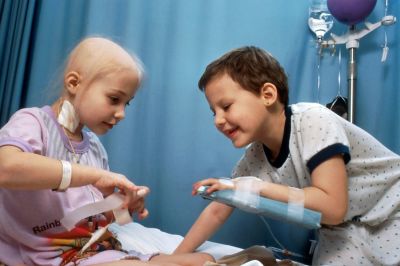 People frequently ask me how I deal with the death of children. The answer is simple: I cry. I often tell our very tough martial arts therapists, "When you stop being able to cry, then you quit."
The greatest tragedy to me, however, is not the death of a child after 10 years or five years, or even two years. These children, in their short time in this world, spread an illumination well beyond their lifespans. They have lived "long days."
The greatest tragedy to me is being with a dying nonagenarian who does not have a clue why he or she inhabited this planet.
A poet once wrote that one's life is not about the year of birth or the year of death engraved upon the tombstone. It's about the dash between those two dates. There are two-year-old children whose dash continues to influence the world. There are others whose dash never really began, their 90 years are like the life of a mayfly.
Today, cancer is more curable than it was in the past, and no age group has made greater progress in beating it than children. Michael Hunt was a student in our very first Kids Kicking Cancer class at Children's Hospital of Michigan in the summer of 1998. He had been diagnosed with a nasty rhabdomyosarcoma and had several of his ribs removed, after which he was fitted with a special mold to protect his torso.
Michael's mother asked the doctors if the mold would have to be replaced when he reached the age of 20 and had grown more. The doctors were not concerned by that possibility. They didn't believe that Michael was going to make it to 20 years old.
Instead of following that pessimistic assessment, Michael kicked his cancer. He is now doing wonderfully in college, getting his degree so that he can teach children, and he serves as an instructor at Kids Kicking Cancer.
But even for years before that, Michael has been teaching our students about how he was able to limit his pain medications because his breathing helped him to focus. Our program is filled with these amazing children who, because they have "walked the walk," are superbly equipped to "talk the talk." Michael has been transformed by the program, and now he is helping so many other kids to do what he did.
Even though they are a small minority, there are still too many children whose cancers do not respond to treatment or who are pulled down by numerous ancillary medical challenges. The tragedy of their stories would be greater if we could not share some of their heroism and light.
The goal is not to be afraid of death, but to invest in every day of life.
It is in the context of facing mortality that the question known as theodicy, or why bad things happen to good people, emerges. Although this question continues to stump many a philosopher, our children are often able to respond like sages.
Chaya Mitchell was a happy and talented young lady. After her senior year in high school, her headaches began. It did not take long before medical staff supplied the harrowing report that she had a substantial brain tumor.
When I heard the news, I called Chaya's mother and offered to help teach her daughter the breathing and meditation techniques that we successfully employ with our Kids Kicking Cancer students. "I have already tried going down that road with her," she replied. "But she told me that it was not her thing."
"I certainly understand," I said. "But tell her if I could teach her our techniques, she would be an awesome teacher for other children in pain."
It didn't take five minutes before Chaya called me back. "Could you come to Chicago to teach me?" she asked. "I want to help other children with cancer."
Chaya did amazingly well with the meditations and breath work, which made her significantly more comfortable even after the surgery. Her type of brain tumor had a protocol that followed the surgery with several weeks of radiation. But in the midst of those radiation treatments, her tumor grew back 150%. She was going to need another surgery, and her pain was back in double dosage.
Despite the circumstances and the way she was feeling, she had a wonderful smile as she continued to teach others by video. Her head, now wrapped in a kerchief, was clearly bald, but the beauty of this child was effervescent. As the camera focused on Chaya, I asked, "Could you please tell other people how they can handle adversity in their lives?"
"I really don't know how to answer that question," she responded slowly. "You see, I've never really had any adversity in my life. Even this brain tumor is just an opportunity for me to grow."
I have a personal rule in Kids Kicking Cancer: I won't cry in front of the children unless they themselves are crying. In this case, I excused myself and walked outside "to make a phone call." I had just heard a teenager answer the question of why bad things happen to good people. She refused to accept her situation as bad. It was just a challenge, and she was standing up to that challenge.
We are too often stuck in a world that highlights our problems. The more our brain focuses on that which seems to be falling apart, the greater the ongoing secretion of stress chemicals that guarantee that they will. For this reason, our children learn to see their challenges as incredible opportunities.
By blowing out the tightness of stress, they become master teachers to those around them. We adults have a lot to learn from them.
---
Adapted from A Perfect God Made an Imperfect World Perfectly by Elimelech Goldberg. Copyright © by Elimelech Goldberg. Used with permission from The Heroes Circle.
Rabbi G is the founder and global director of the award-winning global nonprofit Kids Kicking Cancer and a clinical assistant professor in pediatrics at Wayne State University School of Medicine. He has been honored as a CNN Hero and featured as a People Magazine's "Heroes Among Us" for his accomplishments with KKC that expands over 126 facilities in 9 countries.