Why God Will Probably Send Me Where I Don't Want to Go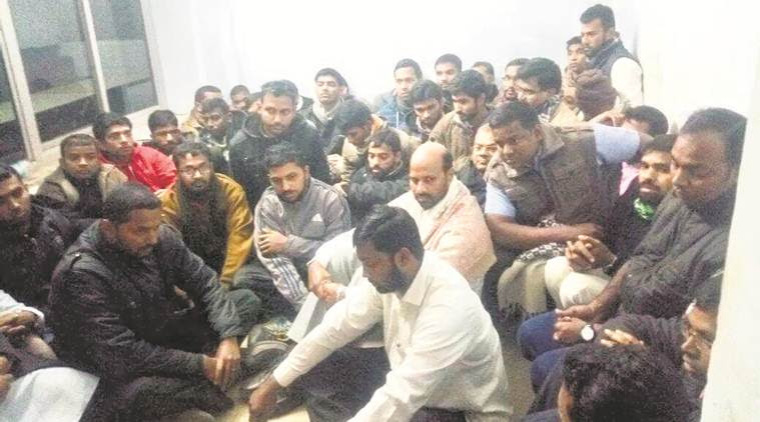 When I was young[er] our youth group used to put together musicals that we'd share with other churches in the North Island of NZ. One item that we used to perform regularly was a dance/drama with a background song called 'Please don't send me to Africa'; the premise being that because you asked God to not send you there, he probably will.
I'm writing this from India where I'm part of an international board that meets on the ground once per year. As I wander around in a very challenging city that's generally not on the tourist trail, I recognise that I often pray similar words about this place — I don't mind visiting regularly, and I'm hugely grateful to be able to contribute in the way I do as a visitor, but please God don't send me here permanently. In line with the song I remember from my teenage days, I guess He probably will. Great theology, right?
This kind of thinking raises some interesting questions. Does God demand things of us just because he knows it'll make us super uncomfortable? Is being pushed into that super uncomfortableness just all part of our growing? And when we grow in our super uncomfortableness does that mean he's just preparing us for bigger things that will be even more uncomfortable? And does God seek to lead us into things just because we've said we won't do that particular thing?
The Bible is of no help in trying to find an easy answer because it's littered with so many examples of God asking people to do ridiculously uncomfortable things. Noah was asked to build a stupendously big ark. Abraham was told to pack up his life and journey off to an undisclosed location. The disciples were just enjoying their work when Jesus told them to pack it all up and come follow Him. It's really for the best to try and avoid the Bible when it comes for asking for direction.
History doesn't help us find an easy answer either. If we were to look into the lives of the great heroes of the faith then more often than not (a lot more often than not) we'll see God called them into situations well outside their comfort zones.
If we're honest though, if we look at the Bible and at history we'll simply see that being a follower of Jesus was never intended to be a comfortable journey. Whether it's just hanging onto Him when the local church disappoints, seeking to allow God to change us so that the fruits of Spirit get a chance to ripen within us, or changing career, location or hopes and dreams to be aligned with where He wants us to be, these are all just part of growing in our trust and obedience of His plans for our lives.
An old lesson
One of my favourite verses is Philippians chapter 4, verses 12–13 where the Apostle Paul writes, I know what it is to be in need, and I know what it is to have plenty. I have learned the secret of being content in any and every situation, whether well fed or hungry, whether living in plenty or in want. I can do all this through him who gives me strength. It just challenges me to my core but gives me hope at the same time.
What Paul says to me is that no matter where I am, no matter what's going on, I can learn to be content. The key word is 'learn.' Being content with God's plan for lives doesn't always come easy and it's ok to take some time to learn about what it is to know that God is with us. Despite how long it takes, despite wanting to ignore His pans sometimes, it's actually possible because Christ gives us the strength to make it possible.
I believe this is one of the hardest lessons to learn for those of us who are followers of Jesus, because contentment is packaged in our world diametrically opposite to how it's packaged in the Bible. The messages we receive say contentment is all about our achievements, our successes, making our own destiny. God says it's nothing about us, it's being content that we are made in the image of Christ for the purpose of relationship with Him. Everything follows from there.
A few years on from hearing the song 'Please don't send me to Africa', I'm learning that following God's leading in my life is actually not a bad thing to do. In fact I pinch myself with the adventure that it is and the opportunities that God has opened up for me to decide if I'll follow. Mostly I decide to take them up, but not always, because I'm still learning.
Please don't send me to India, although maybe I'd be willing if He did? Maybe.
This article is courtesy of Press Service International and originally appeared on Christian Today New Zealand.