World Day Against Trafficking in Persons: Complexities of Ending 500 Years of Prostitution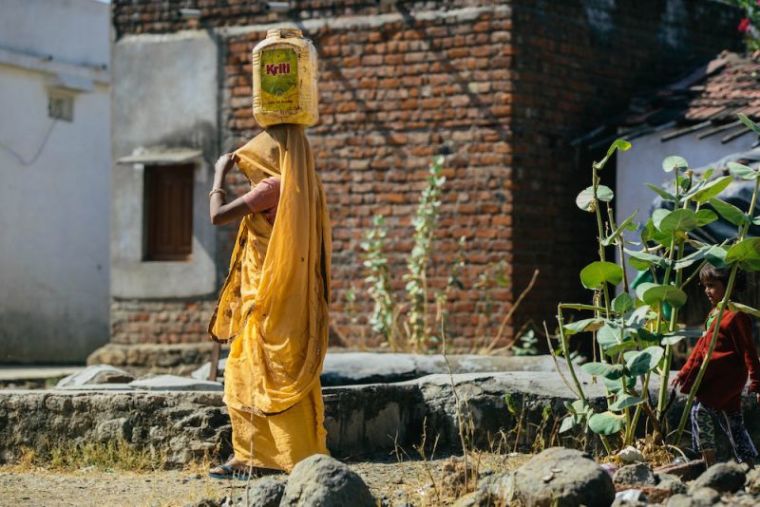 She was a just small girl when she witnessed her 12-year old sister forced into sex work and harassed by "customers" her father brought home. "Shanu," we'll call her, was terrified. She desperately wanted a way out before she turned 12, when this way of life would become her only future, too. Before we are quick to judge, stopping sex trafficking can be complex. This work has been her family's lot in life for hundreds of years.
Central India is home to the Banchada people, a population of some 100,000 who belong to one of India's lowest castes. Deprived of basic development opportunities starting at least 500 years ago, their primary source of income — accommodating ruling caste demand — still remains the sex trade.
Impoverished and uneducated, many Banchada feed their families by forcing their girls into sex work as early as age 11, with fathers and brothers acting as pimps. According to the Human Rights Commission of the central Indian state of Madhya Pradesh, up to 50 percent of Banchada women there are HIV-positive, and many Banchada children are born infected.
As a Christian humanitarian agency working in this region, Food for the Hungry knew that if we attempted to directly take girls out of sex trafficking within the Banchada community, we would be intervening in an old and deeply ingrained way of life—and likely not succeed.
We were intrigued when we met a dynamic young Indian who established something called the House of Palms, which provides girls with a safe haven where they receive housing, educational resources and care. Girls like Rama now live and study there. Rama's father died when she was three, and her uncle pushed her mother into sex work. Her mother, later able to marry a man outside her caste, worked on a farm and used her income to save her daughter from the degrading labor. After spending two years in the sex trafficking trade, Rama bravely left her community for the House of Palms. Now 25 and pursuing nursing, she also serves as a volunteer and mentor for other girls.
Naina's mother was also a sex worker and died of AIDS when Naina was just two months old. "When I was born, I didn't [know] who my father [was]. Since childhood, no one took care of me," Naina reflects. But rather than a life sentence of prostitution like her mother, Naina says it was a miracle that she found the House of Palms where she is able to focus on her education.
Almost a third of all trafficked victims are children, with women and girls making up 71 percent of human trafficking victims worldwide. Every country in the world is affected by human trafficking, including the U.S.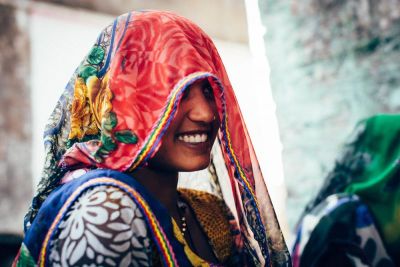 It cannot be overstated how much courage it takes girls to leave their homes, families and communities. Some are sent by parents desperate to save their children from sex slavery. Others must run away from parents who see nothing wrong with this centuries-old tradition of prostitution as a livelihood.
It isn't just girls in need. Trained only to work as pimps and ostracized at school, young boys are also part of this cycle of exploitation. Food for the Hungry helped raised funds for a second House of Palms II, so now both boys and girls have safe spaces to escape the sex trade and have the opportunity to learn about God, housing around 150 children in all.
Places like the House of Palms serve as a very necessary stopgap measure until the community can get to the place where cultural perspectives change and prostitution is no longer the main source of income for communities like the Bachanda. But whether a long-held tradition or dire economic need—or both—communities need holistic assistance to support an alternate course so they no longer need to rely on the sex trade. Instead, they can come together and build a society that values dignity and opportunity for all, including girls.
In 2010, the UN General Assembly adopted the Global Plan of Action to Combat Trafficking in Persons to combat human trafficking. A crucial provision is establishing a UN Voluntary Trust Fund for victims of trafficking, especially for women and children, to facilitate direct assistance and protection to victims through grants to specialized NGOs. We hope the UN will continue to uphold the merits of the plan and translate awareness into action that will prioritize victims trafficked for the purpose of sexual exploitation, organ removal, forced begging, forced criminality and emerging exploitative purposes (e.g. skin removal and online pornography), as well as those coming from armed conflict, and large refugee and migration flows.
Global efforts need to engage broad community services that address education, values, health, leadership as well as economic development. Since beginning work in India in 2015, we've established children's clubs in all 13 villages we work in that serve as "mini-schools" for reading, writing, math, health and hygiene. Today, these children's clubs reach over 630 children. Teachers here talk to boys and girls about morals and Biblical values, discuss healthy attitudes toward women to reaffirm their intrinsic God-given worth, and provide leadership training for girls who are still sex workers, so they are not left out. Women's groups also work on literacy and small businesses health and hygiene including HIV/AIDS prevention and care. To plan for the future, community leaders are also identifying and addressing the economic and development needs of their villages, and lobbying government to help them meet those needs.
Walking the line between entrenched tradition, economic need, and humanitarian values is challenging, but there's no doubt this work is saving girls' lives in the Banchada community. Shanu, who watched her older sister pushed into prostitution at age 12, is now 19 years old. Rather than forced into sex work, too, she is flourishing.
Gary Edmonds is President and CEO of
Food for the Hungry
, a Christian relief and development organization seeking to end all forms of human poverty in over 20 countries worldwide.