1 trillion tree initiative: It's our turn to change the climate
The main consensus of climate alarmists is that the earth is being irreversibly damaged by carbon emissions. A reasonable response to their alarmism is to ask the obvious next question: "What action can we take to reduce carbon dioxide in the atmosphere?"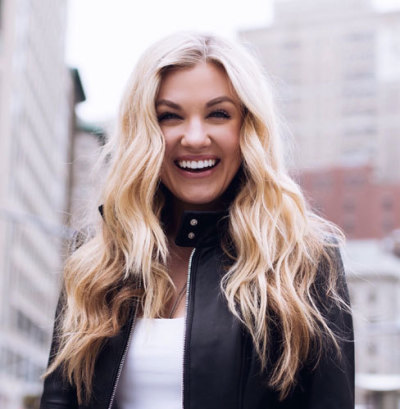 The most en vogue answers have generally been a complete and total transformation of the global economy from the ground up. In many cases, these proposals come with an astronomically high price tag that it renders them untenable and politically unrealistic.
But there is at least one answer that has yet to be tried and is a very immediate, pragmatic solution. It exists in the perennial plants that God already gave us: trees. 
During an overlooked portion of President Trump's State of the Union speech, he stated, "To protect the environment, days ago, I announced that the United States will join the One Trillion Trees Initiative, an ambitious effort to bring together government and the private sector to plant new trees in America and all around the world."
Listen, I get it. When half of the country (and world, for that matter) is screaming at the top of their lungs about an existential, the-world-is-coming-to-an-end apocalypse, it almost feels trite to reply with "trees." Judging by the faces of the congressmen and women in the House chamber, they too were flabbergasted by the president's unexpected announcement. In a typical "bigotry of binary solutions" the most radical climate change activists among them couldn't fathom there were effective solutions outside their $93 trillion "Green New Deal".
But this plan is much more ambitious and healing to the earth than it might seem at first glance. The plan aims to plant those 1 trillion trees all around the world within a decade.
According to Science Magazine, the earth could naturally support 0.9 billion hectares of additional forest, which in laymen's terms is an area roughly the size of the United States. This mass amount of additional forest could absorb 205 gigatons of carbon which is approximately five times the volume of CO2 emitted globally in 2018 alone. As just one example, there has been immense research conducted over the past decade on Redwoods and their ability to adapt to climate fluctuations, sequester carbon, and resilience to decay — that's just one species of tree. 
Although critics question this straightforward solution, the "One Trillion Trees Initiative" is supported by several other nations, global business leaders and key influencers. 
Is this the only solution to the apparent change in climate? No. But it's an effective start. 
Rather than dismissing the concerns of climate alarmists in total, Christians should be prepared to supply wisdom and sound thinking to the debate. We have to also realize that conserving the environment is a much larger concern for the millennial and Gen Z generations.
Our Christian responsibility to steward and care for the environment is found as early as Genesis 1:28. God articulates the relationship between mankind and creation. Mankind does not belong to the earth, but rather to God. The earth, however, belongs to mankind and we are responsible for its flourishing. While Christians are called to maintain this stewardship over God's creation, we are not called to do so in a way that is without hope, or, at the expense of human flourishing. The most radical proposals of climate alarmist call for a dramatic reduction of human population, something that was never in the mind or heart of God. Instead, "we will not fear, though the earth give way and the mountains fall into the heart of the sea, though its waters roar and foam and the mountains quake with their surging." (Ps 46:2-3). 
Since human beings are made in the image of God, that means that we are creative just like our Creator. Our stewardship and the potential ingenuities to prevent environmental catastrophe are only achievable in a society most conducive to market-based solutions. For example, companies like Solbere, created a protective liquid treatment against overheating and harsh high-intensity sunlight, keeping plants cooler and preventing excess transpiration. Other solutions are being developed, like carbon capture and storage, and further advances in solar, electric, and carbon neutral energies. 
So, where do we start? Instead of being alarmist or dismissive — two extremes that solve nothing — let's be intentional with our technologies and means of advancement, and, yes, even the trees. Planting trees at this quantity and scope is both sensible and sustainable. They provide a genuine solution to a pressing issue. It also places freedom and responsibility in the hands of individuals, local communities, and corporations, not just governments, to bring about change that matters. 
While there have been many proposals, there are really two options. We can continue to wait on governmental solutions and legislation that is clearly dead-on-arrival, or we as citizens and Christian-stewards can take initiative to achieve measurable results in our present time. 
Even if it is means planting a tree, I definitely would choose the latter.  
Erika Frantzve is the Founder/CEO of PROCLAIM & Lead Ministry, Host of Midweek Rise Up, and a Falkirk Center Fellow at Liberty University.
She has a JM in American Legal Studies and is currently pursuing a Doctorate of Education in Christian Leadership.