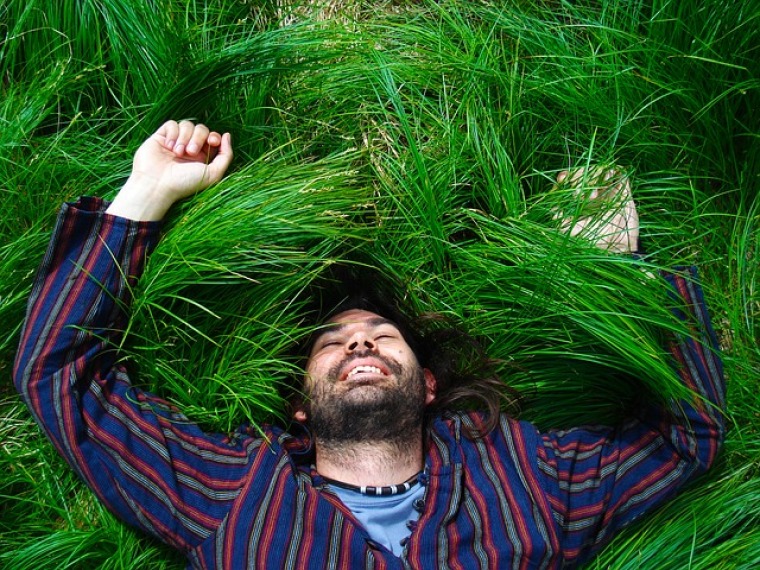 Are you looking for growth in some areas of your life? Will you agree with me that years of repetitive behaviour brought you to where you are today? Oh yes, our habits help to push us forward or limit us from attaining what we desire in life. In fact, whether good or bad, habits are foundations to build a life on. Anyone who desires success then must realize that the path to success is in great consistent habits.
To start a new habit or to stop a bad one, you need to have strong desires, willpower and a good amount of commitments. It takes a lot to overcome the natural tendencies to think, feel, speak and act in a certain way. Habits are the automation we can use to propel ourselves towards a result, in order words, when you desire an end result, there are certain habits that if done consistently enough will eventually get you to your end results at an appropriate time. The question then will be what habits should you develop this year?
The following are habits that can help anyone with a desire to grow in different areas of their lives:
Wake Up Early - Your brain is in its smartest and freshest position in the early hours of the day. Take advantage of it. Some people wake up to the news; I personally believe this is counterproductive. Don't start by plunging your head into the problems in the world, not in communications nor social media. It's better to start by arming yourself for a great day. Pray, read, write & study early each day to get the most out of each day. I know it may be hard if you have little children, but try if you can and if not, don't worry your baby will soon be independent.
Sleep Well - It's important to get up early, but that doesn't mean you should get enough rest. That means you will need to sleep earlier. Cut down on some of your media time and turn off the lights early. Your body needs an average of 6-8 hours to properly rejuvenate for another day. Some people actually take pride in the fact that they only need very few hours of sleep this is wrong, it is calamity waiting to happen. Start now.
Practice Gratitude - You may think this is not a habit or doubt its value. I tell you, my dear, it is a habit and everyone must learn to practice it. Be grateful that you are alive, that parts of your body function well, that there is no war around you, that you have resources that you can take advantage of...the list goes on. The truth is that there are many things that are not the way you would love them to be. Things you really want to improve around your money, your relationships, your health, your career, your faith, but you must always start from a place of joy. Make it a daily habit to count your blessing and let your heart be full of thanksgiving. A joyful heart creates a joyful life, which is also a fertile ground for growth.
Drink Water & Be Active - Drinking a litre of water a day has a great health benefit. It helps flush down toxins from your body and aids the good functioning of your body systems. Being active also helps your organs to function well. Do it. Try to take an average of 10,000 steps per day. You can track your steps with different health apps on your smartphone or use some other trackers in form of wristwatches and bands. And you will start to notice improvements in your health.
Eat Healthily - Your body is the vehicle that was given to you by God to deliver your uniqueness to this world. Take care of it. Make healthy choices of food to put into your body. Cut down on sugar, salt, oil and eat more fibre, e.g. vegetables and fruits. They are good for you.
Write & Review Your Goals - Don't just hope and assume things will happen to you. Set goals that will encourage you to work harder. And review those goals daily to keep you motivated and on track. Write out thing you can do today and don't just write, take action!
Journal Your Thoughts - This is a very important habit that many ignore, it has very many advantages. For example, when you write down your ideas, it frees up your brain for clearer creativity, write down your frustration and you no longer hold it to heart, write down your plans and you have a roadmap for your progress, write down a concept or a knowledge you have and it may just become a book.
Manage Your Time & Money Well - Time and Money are 2 main resources that can take you far in life. You must make great effort to manage them well. The more efficient you are with both resources the greater your progress in life. Find a way to track what you spend both your time and money on and you will start to see why and how you can switch to effectively managing your life. Do this consistently, and you are set to achieving anything you put your mind to do.
Help Others & Network - Help people around you achieve their own goals. Do it just for the fun of it, Do it for free or do it for a pay. You can also do it for the purpose of becoming an expert. Help people in the area you are good at and before you know it you may start to charge a fee for it or even make a living doing it. Do you know that many people become rich by solving other people's problems? Then you must also start to network with other people in your field or anyone that can help you become better. Help them too. You may just end up becoming the next big name out there.
Crush A Fear - Don't let fear limit you. Check your heart for whatever may be hindering your progress internally. The topic of breaking limits is what I am talking about right now on my weekly podcast at Olusobanjo.com. You would definitely love to know how I overcame some of my own invisible speed limiters. Go there and get the free tool that will help you break limits. You have been created for greatness; nothing should be able to stop you. Find a way to remove and overcome all limits.
De-clutter Regularly - If you desire growth, you definitely need extra space for that growth and hence why it is important to create space around you. Imagine you want to take a picture and there is no space on your phone to add another image. How do you feel in the heat of this moment? Frustrated I presume. We are used to holding on to the things we no longer need or have space for. This brings a lot of limitation. Don't hold on to stuff only for sentimental reasons. Delete old videos and photos from your devices, organize the ones you may need later in such a way that you can still have extra space for newer things you may need. Clothes, papers, kitchen utensils, books, toys, old electronics, pieces of furniture are just of few of the things you can donate to other people. It will free up more space for your growth. Do it.
These are a few of the habits you can start to implement this year. Start with the ones you can easily achieve and move up the ladder. If you can do all these, I can assure you that you will be glad when you look back a year from now. You will be a better and greater person than you are now.
Olu Sobanjo is a recovering people pleaser delivered by grace to live for God. She is a wife, a mom, an associate senior pastor & a missionary. After many years of living a frustrated Christian life, she shares her story and that of others with other people pleasers on how they can embrace God's purpose for them. Connect with her at Olusobanjo.com.