9 steps to transform your finances
To learn Biblical answers to your financial questions, you can #AskChuck @AskCrown your questions by clicking here. Questions used may be lightly edited for length or clarity.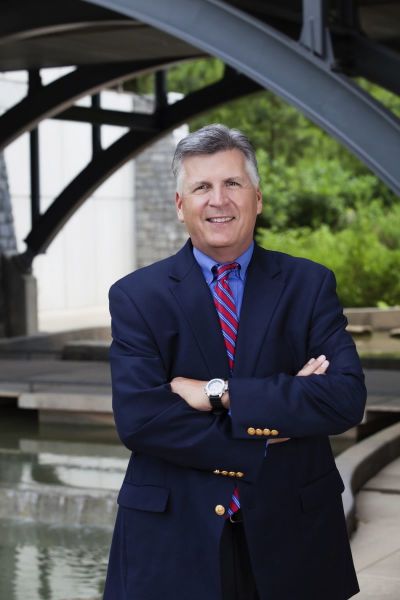 Dear Chuck,
When I listen to stories my grandparents tell of the hardships they endured and the sacrifices they and their parents made to provide and get ahead, I wonder if we have handicapped ourselves in our reliance on debt, the government, church benevolence, etc. I understand the need in emergency situations, but I'm concerned for our general population. Any thoughts?
Taking It Easy
Dear Easy,
It is not uncommon for the older generation to be concerned about younger generations. That may be why Ecclesiastes 7:10 says, Do not say, 'Why were the old days better than these?' For it is not wise to ask such questions.
But I generally agree with you that there's a lack of discipline in many areas of life as evidenced by America's obesity, sexual misconduct, porn addiction, gaming, obsession with entertainment and social media, growing federal debt and vitriolic rhetoric. I could go on, but let's stick to my topic: money. Many of the financial problems we have in our country can be attributed to overspending, a lack of basic literacy in personal finance and ignorance of God's financial principles.
It's been said that if you don't discipline your finances, they'll discipline you. But, I'll add that undisciplined spending punishes you.
Current Stats
Total outstanding consumer debt of Americans: $3.9 trillion
Households of zero or negative net worth hold the highest amount of credit card debt of all economic sectors, an average debt of $10,308
Americans paid banks $113 billion in credit card interest in 2018, 12% higher than 2017.
Average American household debt: $5,700
Total American household debt: $13.21 trillion
44.7 million students
$1.56 trillion total U.S. student loan debt
11.5% of these loans are 90 days or more delinquent or in default
7 million are 90 days or more delinquent (6.5% of all auto financed loans)
Americans collectively owe $9.12 trillion
It Doesn't Have to Be This Way
In his book,Folks, this Ain't Normal, Joel Salatin relates how he and his wife moved into his parents' farmhouse attic and converted it into an apartment. When his grandmother, who lived in a mobile home on the property, passed away, his parents moved there, giving Joel their home to raise his family. His grown children have returned to live on the same land with their families.
Joel's children had chores, started their own businesses, and at 20 years old, had $20,000 in the bank. Given no allowance, they earned money and saved for the future. He considers it liberating and launching. I find it lacking in many homes today.
Example of Patience and Prayer
Recently, I learned about a couple who stopped using credit cards. Their budget was tight and they ran out of diapers along with cash. Desperate, they prayed.
Sometime later, their neighbor appeared at the door. She asked if they could use a case of diapers that her child had outgrown. It was the exact size they needed. God provided.
I fear many are missing out on God's blessings because of impatience. Rather than working hard, asking and waiting on Him to provide, they rely on easy credit or dependence on others. Many families are fractured and so burdened with debt they are unable to help one another.
God Has a Better Way
The Bible speaks to the importance of spending less than we earn, working diligently, saving consistently and avoiding debt. But more importantly, it speaks to our attitudes and beliefs. The Lord wants us to be transformed from the world's ways to follow His ways so that we can be free. Here are some of the issues that will help anyone follow God's way of managing money.
If we confess our sins, he is faithful and just to forgive us our sins and to cleanse us from all unrighteousness. (1 John 1:9 ESV)
The fear of the Lord is the beginning of wisdom and knowledge of the Holy One is insight. (Proverbs 9:10 ESV)
Delight yourself in the Lord, and he will give you the desires of your heart. Commit your way to the Lord; trust in him and he will act: He will bring forth your righteousness as the light, and your justice as the noonday. (Psalm 37: 4-6 ESV)
Recognize Wrong Attitudes
Better is a little with the fear of the Lord than great treasure and trouble with it. (Proverbs 15:16 ESV)
Trust in the Lord with all your heart, and do not lean on your own understanding. In all your ways acknowledge him, and he will make straight your paths. (Proverbs 3:5-6)
…I have learned in whatever situation I am to be content...I can do all things through Him who strengthens me. (Philippians 4:11-13 ESV)
The Lord tests the righteous. (Psalm 11:5 ESV)
Reject the Lies of the World
Do not love the world or the things in the world. If anyone loves the world, the love of the Father is not in him.For all that is in the world—the desires of the flesh and the desires of the eyes and pride of life—is not from the Father but is from the world. (1 John 2:15-16 ESV)
Finally, be strong in the Lord and in the strength of his might.Put on the whole armor of God, that you may be able to stand against the schemes of the devil. (Ephesians 6:10-11 ESV)
No temptation has overtaken you that is not common to man. God is faithful, and he will not let you be tempted beyond your ability, but with the temptation he will also provide the way of escape, that you may be able to endure it. (1 Corinthians 10:13 ESV)
Summary
Some families model Biblical financial principles. Others learn to trust God through mistakes and suffering. Thankfully, God is faithful to all who trust Him.
God, our Provider, has blessed us beyond measure. It is our responsibility to live as wise stewards, giving, saving, and planning ahead while fully depending on Him. Depending on Him unshackles us from depending on the world.
If you're currently enslaved to your creditors because of overwhelming credit card debt, get in touch with our partners at Christian Credit Counselors. They've helped hundreds of thousands of families lift the burden of credit card debt by following biblical principles. You can learn more and start with a free debt analysis here.
George Muller once said: Be assured, if you walk with Him and look to Him, and expect help from Him, He will never fail you. He knew, like the Apostle Paul …my God will meet ALL your needs according to the riches of his glory in Christ Jesus. (Philippians 4:19)
Instead of worrying about the problems we see in coming generations, join us in the effort to teach and train Christians, old and young alike, to know and apply God's financial principles. You can learn more about our online courses at crown.org.