A Message of Hope for Troubled Hearts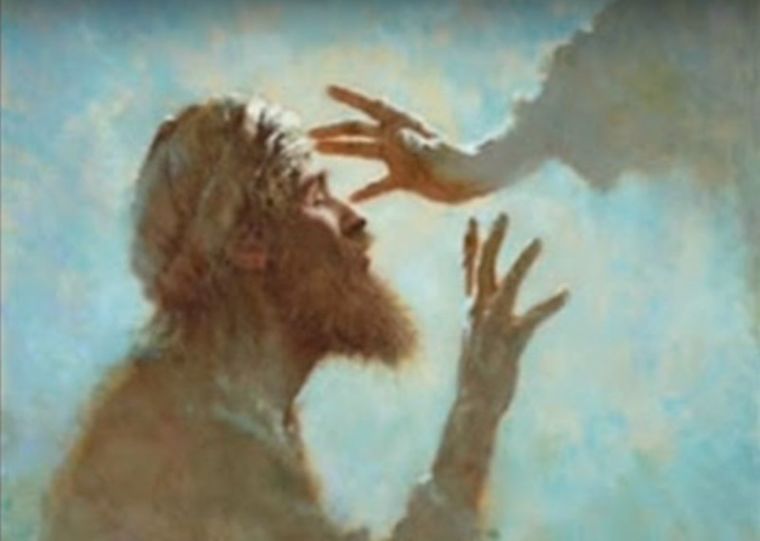 The daily news can often be troubling to listen to. Each day brings a new message from around the world of sorrow, fear and uncertainty. The news is delivered to us while we have our personal issues we are dealing with every morning as well. With trouble seemingly all around us, where do we look for hope? Jesus gives us the answer in John chapter 14.
The words of Jesus in John 14:1 begin this way, "Do not let your heart be troubled; believe in God, believe also in Me." When Jesus uses the word troubled, it literally means to put in motion, or to shake back and forth. Why would He need to tell His disciples this command? Jesus had just delivered some bad news: Judas would betray Him, He would be leaving them and Peter would deny he even knew Jesus three times.
After spending a few years with Jesus, this would certainly be troubling news. Jesus knew their heart would be troubled. He knew they needed hope. And He gave them hope by directing their thoughts toward Himself.
Does this describe your heart? Often out heart is in motion when it should be still. Where can we find hope when our heart is in motion from the trouble surrounding us?
We find hope in this command given by Jesus. "Do not let your heart be troubled; believe in God, believe also in Me." When we begin to have a troubled heart, we are not fully placing our hope in Jesus. The same Jesus that calmed a violent storm, the same Jesus who walked on water, the same Jesus who raised a dead man to life, is the same Jesus who can calm our troubled heart.
However, belief in Jesus can come only by the help of the Holy Spirit. A few moments later, Jesus said, "I will ask the Father, and He will give you another Helper...that is the Spirit of Truth (John 14:16-17)." We are able to believe in Jesus because He did not leave us alone, but has given us a Helper, the Holy Spirit.
Finally, with the help of the Holy Spirit, when we believe in Him, Jesus said, "Peace I leave with you, My peace I give to you (John 14:27)." The heart of a Christian can be at peace even in the midst of trouble because of Jesus. In fact, we can rejoice in the middle of trouble because the Christian's hope is not in ever-changing circumstances or situations, but in Jesus Christ.
Sheila Walsh said, "Peace is not the absence of trouble, but the presence of Christ." As Christians, we are not promised a stress-free life, but because of Jesus we have the promise of eternal life with Him. We can share this message of hope with others and point them to an everlasting peace.
Drake Caudill serves in the local church as a minister and is a graduate of The Southern Baptist Theological Seminary. He writes about Leadership in Ministry at www.drakecaudill.com