An Athlete We Can Look Up To
I love improbable success stories. And even more, I love it when the person who has succeeded recognizes his story\'s Author.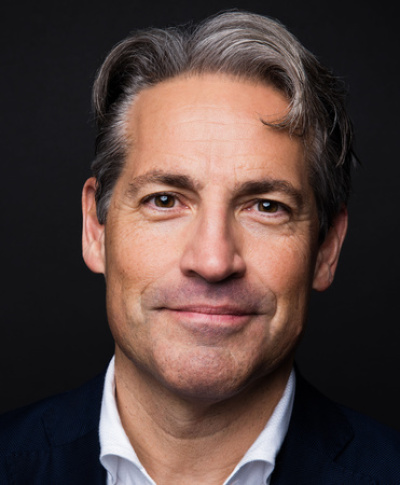 I love improbable success stories. And even more, I love it when the person who has succeeded recognizes his story's Author.
Sports Illustrated recently named J. J. Watt of the Houston Texans and Jose Altuve of the Houston Astros as its "Sportspersons of the Year."
Both are among the best players in their respective sports, but that's not the only, or even primary, reason they were selected. As the magazine put it, these "athletes spoke loudest in their actions and words off the field."
In the case of Watt and Altuve, the emphasis is on "actions." Specifically, their contributions to Houston's ongoing recovery from Hurricane Harvey.
Most sports fans, including Christian ones, were already familiar with the almost literally larger-than-life Watt, whose freakish combination of size and athleticism has made him the most dominant defensive player in the NFL.
But until this October, few, if any, knew much about Altuve, the American League's 2017 Most Valuable Player. His is a story that is so improbable and inspirational that Hollywood would have rejected the script. But, as Altuve will tell you, the Author of his story doesn't reside in Hollywood.
Part of the improbability is obvious when you look at him. He is listed at 5'6". That's two inches shorter than I am and no one has ever called me "tall." As Tom Verducci pointed out in his article on Altuve, "Over the past decade every one of the MVPs in the NFL and NBA stood at least 6' 1" with 18 of those 20 standing 6' 3" or taller . . . The most popular players in baseball, either by All-Star votes . . . or jersey sales . . . are at least 6' 3". We literally look up to them."
Despite being the smallest player in Major League Baseball, Altuve is its best hitter and arguably its best player. He has won three batting titles, led the league in stolen bases twice, has won a Golden Glove for his fielding, and is a five-time All-Star. According to the advanced statistical metric known as "wins above replacement," Altuve did more to help his team win games in 2017 than any other player in baseball.
To call this "improbable" is an understatement. At age 16, he was invited to tryout camp in his native Venezuela. He wasn't invited back for the second day because he was only 5'5." Urged on by his father, he returned, uninvited, for the second day of camp and over the next few days played well enough that the Astros offered him $15,000 to sign. That was literally one percent of what another Venezuelan player at the camp who eventually washed out of baseball was paid, but, as Altuve says, he would have signed for free.
The rest is, as they say, history. Among baseball's all-time hit leaders, only three had more hits at age 27 than Altuve: Pete Rose, Ty Cobb and Hank Aaron.
As I said, an improbable story whose author, Altuve will tell you, is God. Altuve told the Houston Chroniclethat, for him, achieving success wasn't getting "into the major leagues or [having] the best season in the world. The best success is to live your life the way God wants you to."
He added, "We need to not just ask God but thank Him for everything like our health, our family." He told CBN, "I feel like every morning when you wake up you have to thank Him just for another day. I do it every day."
All of which makes Jose Altuve someone we should all look up to, no matter our height.
Originally posted at BreakPoint.