Are Millions of Christians Wrong About Jesus?
How is it that millions of Christians have all been led to the same conclusion concerning Jesus Christ?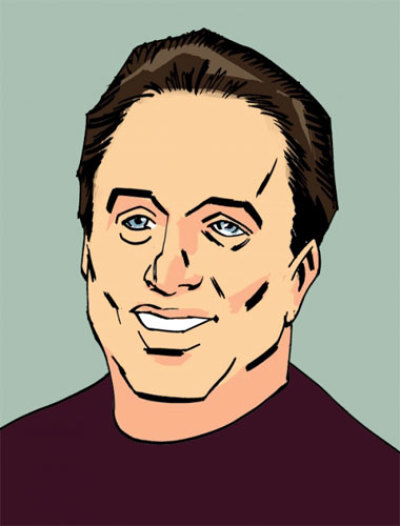 How is it that millions of Christians have all been led to the same conclusion concerning Jesus Christ? Is it just a coincidence, or perhaps a delusion? And what about the common features found in their testimonies? Are believers just imagining these things?
For example, Christians describe "knowing" Jesus as their Savior, and living with an assurance that their sins are forgiven because of the Lord's death for them on the cross. Why would anyone, let alone millions of people, believe such a thing? That is, unless of course they recognize the overwhelming evidence and have personally experienced the miracle of conversion. (John 3:5-8)
Are Christians just imagining that Jesus is God, along with the Father and the Holy Spirit? Why is it that Christians accept the triune nature of God, while those who don't know Christ find the doctrine of the Trinity practically impossible to accept?
Why do Christians rely upon the blood of Jesus shed on the cross as the basis of their forgiveness and salvation? And why do Christians believe that God has forgiven their sins on account of Christ's sacrifice, rather than as a result of their obedience and efforts?
Are millions of Christians wrong about Jesus? Is it all just fantasy and make-believe, or is Jesus Christ truly the Son of God and the Savior of the world? For that matter, are Christians misguided to accept the Bible's diagnosis of man's greatest problem: "All have sinned and fallen short of the glory of God." (Romans 3:23)
Are Christians wrong about sin and wrong about the Savior?
Now then my friend, what about you? Are you wrong about Jesus? Perhaps you are currently convinced that Jesus was simply "a good man," but that's about as far as you take it. In that case, you would be wise to consider the fact that Jesus never claimed to be simply a good man. He claimed to be God and He claimed to forgive sins, and of course He was hated for it. This hatred drove men to crucify Christ. Why? What had the Messiah done wrong? Well, many elites in that day saw Jesus as a threat to their power, and a heretic to their religion.
But what about you? What do you believe about Jesus?
And what about the expectation Christians have of spending eternity in heaven? Jesus told His disciples: "In my Father's house are many rooms; if it were not so, I would have told you. I am going there to prepare a place for you. And if I go and prepare a place for you, I will come back and take you to be with me that you also may be where I am." (John 14:2,3)
Have millions of Christians been duped into believing something that isn't true?
On the contrary, Christians have come to understand that Jesus is the key to eternal life. The Savior said, "I am the resurrection and the life. He who believes in me will live, even though he dies; and whoever lives and believes in me will never die." (John 11:25,26)
Richard Sibbes put it this way: "The life of a Christian is wondrously ruled in this world, by the consideration and meditation of the life of another world."
In other words, a believer's confidence for eternity provides plenty of power for daily living. And it gives believers a purpose far beyond the things of this world.
Are you rather bored with the daily routine of your life right now? If so, why not ask Jesus to give you an eternal purpose for living, and a confidence that you will join the Lord one day in heaven. Everyone who is "in Christ" through faith is secure in the Lord. Thankfully for the believer, God will "never leave you or forsake you." (Heb. 13:5)
You see, Christianity was true before anyone ever accepted it as the truth. Jesus said, "I am the way and the truth and the life. No one comes to the Father except through me." (John 14:6)
God's love letter to His people contains 66 books that all point to Christ as the way of salvation. And we must always remember that the Bible was not man's idea.
The apostle Peter explained it this way: "Above all, you must understand that no prophecy of Scripture came about by the prophet's own interpretation. For prophecy never had its origin in the will of man, but men spoke from God as they were carried along by the Holy Spirit." (2 Peter 1:20,21)
And so are millions of Christians wrong about Jesus? Are they wrong about the Bible? Are they wrong about God's plan of salvation?
Your answers to these questions will reveal whether or not you believe that Jesus Christ and Scripture are trustworthy. And if you have been persisting in unbelief up to this point, it's not too late to place faith in Jesus, and to stand on God's Word. It's the only solid foundation you will ever find for your soul, and for your life on earth. Everything else eventually comes crumbling down.
It's important to understand that you do not create the truth by your belief or your unbelief. What's true is true, regardless of who believes it. And one day, each of us will stand before our Creator to give an account of our life, and of what we did with Jesus.
The apostle Paul wrote about this future reckoning: "For we will all stand before God's judgment seat. It is written: 'As surely as I live,' says the Lord, 'Every knee will bow before me; every tongue will confess to God.' So then, each of us will give an account of himself to God." (Romans 14:10-12)
If that future appointment in God's courtroom doesn't give you reason for pause, it should. And one day my friend, it definitely will.
So are Christians wrong about Judgment Day? The fact of the matter is that Judgment Day is inevitable. Every minute that goes by brings us one minute closer to that final day. For the believer, however, the "end" of time will be the beginning of our eternal existence in paradise.
These vital truths are what Christians believe about Christ and eternity. And the invitation to accept Christ as your Savior is being extended to you as well.
One of the last verses of the Bible puts it this way: "Whoever is thirsty, let him come; and whoever wishes, let him take the free gift of the water of life." (Revelation 22:17)
One day, every unbeliever will shudder to think of what might have been if they had only repented of their sin and trusted Jesus to forgive them.
Everything is ultimately funneling down to this climax of history. Which side will you be on when time runs out? You see, those who ignore the Gospel or oppose Christ always live to regret it. Take the devil for example. He knows exactly what happens when you refuse to surrender to the Lordship of Jesus Christ. And it was Jesus who said, "I saw Satan fall like lightning from heaven." (Luke 10:18)
But what about you? What will do in this moment concerning your immortal soul, your sin, and the love of God that was demonstrated for us at the cross? (Romans 5:8) If you turn away from this open door today, you may never again be this close to what could have been, if only you had taken God at His Word. None of us are promised tomorrow. (Here is a link to the Winans family singing "Tomorrow" at Whitney Houston's funeral.)
"Today is the day of salvation." (2 Cor. 6:2) "Come near to God and He will come near to you." (James 4:8)
This prayer can help you get started talking to God about your sin, and more importantly, your Savior.
"Lord Jesus, I sense you speaking to me today through your Word. And I admit to you that I have sinned with my thoughts and with my behavior. I am lost without you Lord. I need your love, and I need your forgiveness for my sins. Come into my life. Cleanse me of my sins. Wash them all away with the blood you shed on the cross 2000 years ago. I turn from sin today. I want to follow you Lord. Forgive me. And fill me with the Holy Spirit. Grant me your power, and strengthen me daily as I pray, read the Bible, and gather with other believers to grow in my faith. Thank you Jesus for saving my soul. You are now the Lord of my life, and I rejoice that I am completely forgiven because of your death for my sins on the cross. All glory to the name of Jesus. All glory to the blood of Jesus. I am now free in Christ, and free to live for my Redeemer. Amen."
Dan Delzell is the pastor of
Wellspring Church
in Papillion, Neb. He is a regular contributor to The Christian Post.