Authentic Manhood in the End Times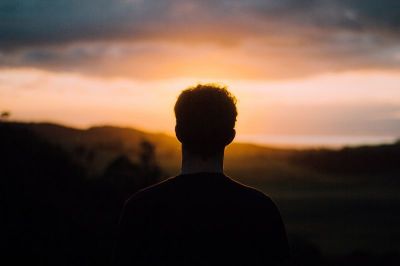 There is a narrative that is drilled into our heads every day by pop-culture and the media. The broad summary of the narrative is this: All men are pretty much alike and they all behave in the same way. I suspect that I'm not alone in my belief that the world's idea of what a real man is couldn't be more flawed. As a Christian man, I want to expose the world's notion of manhood for the lie it is. I also want to encourage brothers in Christ everywhere to live out authentic manhood in the end times.2 Timothy 3:1-5
Men, we live in dark days and the onslaught of evil is growing by the day. I began to notice this defaming of the role of men start in the 1970s and it really took hold in the 1980s. Now in the last decade or so, there is an all-out frontal assault on men with shows like Married With Children, Friends, Everybody Loves Raymond, and The King of Queens to name just a few. Think about the type of men portrayed in these shows. They are usually very immature, self-absorbed, and foolish. The men on these shows are reduced down to having the same intellect as a sideshow clown.
Reality shows are the big thing now. The Hills, The Bachelor, The Real Housewives of wherever, Jersey Shore, and Keeping up with the Kardashians are just a sampling of shows that highlight what a mess this world is in. Most of the 'males' on these shows are simply boys who know how to shave in my opinion. Commercials have some of the most sexually charged, provocative, and debase content available for all to see. I'm not a sports fanatic, but I will watch a big game like the Super Bowl or World Series with my sons or daughters. One minute you are seeing the replay of a great touchdown and before you know it, there's a woman with very little clothes on in what is supposed to be a commercial about cars. Wardrobe malfunctions, sexual innuendo, and materialism is the rule, not the exception on the television in our day. I used to turn my head, now it's just better to turn the TV off.Job 31:1
You cannot will, fight, manipulate, or conjure up goodness in and of yourself. It's only Christ in me, that is good. Left to my own good and trying, I will fail miserably. I have to die to myself daily and crucify the flesh if I'm to live for Jesus. I can never be good enough on my own. Galatians 2:20-21
If we surrender our pretend goodness and let Christ work in and through us, He will help us in so many ways. We will be able to love our wives like He loves the church. We will speak truth into our children's heart. We will be better equipped as friends, teachers, pastors, and co-laborers to build one another up. We will be sober-minded and grounded when the world around us seems to be falling headlong into an abyss of immorality.
I want every Christian man who is reading this to understand that we are at war. We don't have the time or luxury to stroll leisurely toward heaven as we live out our lives daily. Jesus is coming soon and our enemy knows his time is limited. Heads up brothers, Satan wants to devour you, destroy your family, wreck your marriage, and obliterate your children. Let's get back to the basics of praying for our wife and children daily. We need to take our wife by the hand and pray for her because there is a war raging against her soul as well. We need to live a holy set apart life unto God because people are watching and we have an opportunity to be living proof of the life-changing work of Jesus to other men.
The thief comes only to steal and kill and destroy. I came that they may have life and have it abundantly. I am the good shepherd. John 10:10
You and I have a responsibility to stand against the narrative this world tries to ram down our throats. Laughing at coarse jokes is what worldly men do. Staring at the pretty lady who walks by with your friends and they pressure you by saying, "it's ok to look, but not to touch" is what worldly men do. We need to speak life into conversations that are going nowhere fast.
Be the same man behind closed doors that you are in public. We can't afford to play religious games or have an apathetic Christian walk. We need to follow hard after Jesus with our whole heart. Living this life for the glory of God alone and not ourselves is the diametric opposite of how the world lives.
Friends, we need to emulate 'real men', not the boys in men's clothing of today's pop culture. We need more men like Joseph, Job, David, Jeremiah, Daniel, Stephen, Peter, James, Paul, Timothy, and of course Jesus. These are real men who lived boldly for the Father's glory. Hebrews 12:1-2
As these days grow darker prior to Jesus' return, I don't expect the spiritual battle to abate. On the contrary, I expect the full onslaught of Satan to come against Christian men and the church. Make no mistake, if you take a stand and live for Jesus, you will be attacked. Let's pray for one another, encourage others to finish well, and live as an example of authentic manhood in these end times.
If you would like us to stand with you in prayer or want to know more about living for Jesus, contact us by clicking here.
Howard Green leads Concerning The Times, a Bible teaching and evangelistic ministry whose primary focus is proclaiming the gospel to the lost and exhorting believers through End Time Bible prophecy.