What Is Biblical Womanhood?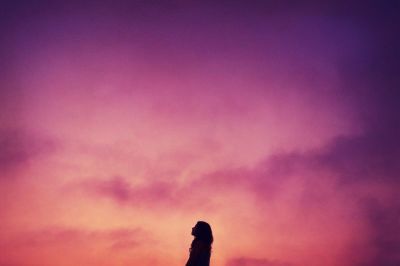 If you had asked me eleven years ago what Biblical womanhood was, you would have received a far different answer than the one I espouse today. The Lord has graciously taken me on quite a journey over the past decade, moving me from a season of strict legalism and adherence to the traditions of man, into a place of true freedom from cultural – and even church!- systems and expectations. I have moved from a season of relying on and adhering to man's interpretation of the Word into the far more Biblically-sound practice of being a student of the Word myself, a student who is faithful to the text alone, basing my convictions and beliefs not on what people want me to think the Word says in order for me to fit their mold, but on what the totality of Scripture actually does say ("totality" being the key word there, because Scripture interprets Scripture!).
What emerges when you become a student of the entire canon of Scripture is a far more robust and beautiful picture of what it actually means to be a woman who lives to the glory of God than either the ultra-liberal or ultra-conservative sectors of the church could ever give you. Man's systems simply don't hold a candle to God's design. What emerges from the pages of Scripture is a picture of Biblical womanhood that applies to all Christian women everywhere – not just to those of us who are wives and moms (though I realize just how contrary that concept unfortunately is to the messages of many of the books written for Christian women today!). This all-encompassing, beautiful picture of Biblical womanhood comes solely through looking to the Word of God alone and not to man's systems, rules, or interpretations of it.
What the Lord is teaching me in this season of my life is this: we always err when we look to man's systems and labels, rather than strictly to the Word of God alone for our picture of what constitutes as Biblical womanhood. Here's a newsflash for all of us (trust me, 15 year-old Rebekah would have balked at what I'm about to say!): Both egalitarianism and complementarianism are wrong. As my wise father tried to tell me for years, we err when we label ourselves a "this" or a "that". Because as soon as you begin adhering to a system or label of man (egalitarian, complementarian, or any of the many other labels in Christendom today), what happens is that you end up either ignoring, explaining away, or throwing out altogether any passage of Scripture which doesn't fit into your system of belief. We see this all the time in the egalitarian camp when they shirk the idea of wifely submission, and we see it in the complementarian camp when they shirk the idea that women can be living out roles other than those of wife and mom and still be living out Biblical womanhood as God designed it.
Consider this my clarion call to all of us today: it is time to throw out the labels and names and systems. Instead, we need to simply embrace the entirety of God's Word. Stop ignoring or misinterpreting or throwing out any passage which does not suit your "system" of what Biblical womanhood is. Throw out the box you are trying to put God in and instead simply look to the definition God Himself has already clearly laid out as to what Biblical womanhood is – the definition found in the Bible itself.
So, What is Biblical Womanhood?
Biblical womanhood is womanhood as God designed and defined it Genesis-Revelation.
In other words, Biblical womanhood is God's plan for women as found in the entirety of the Bible – not just our common pet passages of Titus 2 and Proverbs 31! When we cherry-pick the passages we like the most or which fit the best into our mold or system, we end up shooting ourselves in the foot. We deprive ourselves of the fruit and the spiritual growth which comes from being a student of the whole of God's Word. God did not provide His daughters with 66 books for them to then only zero in on two chapters. Second Timothy 3:16-17 tells us that, "All Scripture is given by inspiration of God, and is profitable for doctrine, for reproof, for correction, for instruction in righteousness, that the man of God may be complete, thoroughly equipped for every good work." The fact of the matter is that we are ill-equipped for our callings as women of God if we are not studying and wielding all of God's Word for use in our daily lives. Biblical womanhood is womanhood as God designed it Genesis to Revelation.
Biblical womanhood is for every woman, applicable to every woman, and good news for every woman.
This truth also only comes when we realize that we are to look to the entirety of God's Word for our framework of what constitutes as Biblical womanhood. When we make the mistake (as I did for years!) of only looking at passages like Titus 2 and Proverbs 31, we leave out a whole host of sisters in the process. And that needs to stop. I began my book, Lies Moms Believe (And How the Gospel Refutes Them!) by addressing the lie that motherhood is a woman's highest calling. This lie leads to so many other lies (such as believing our identity, worth and fulfillment ought to come from our mothering) and, I believe, is precisely why we see the kind of desperation in women like Leah in the Old Testament – these women were living in cultures that based a woman's worth in her ability to produce children. God never did that. He referred to children as being blessings and rewards (Psalm 127:3-5), but He never based the worth of His daughters in whether or not they have those blessings and rewards. A woman's worth comes solely from being an image bearer of God Himself.
Here's the thing: the beautiful design of true Biblical womanhood is applicable to all women everywhere. If our man-made "system" of Biblical womanhood is not, then we know we have a problem. And, I would say, we do have a problem in the church today. We have a problem when the only picture we ever present of Biblical womanhood is one of a woman who is a wife and mother. That is not the sum total of Biblical womanhood. That is not Biblical womanhood as defined in the whole canon of Scripture, Genesis to Revelation.
Biblical womanhood can – and does!- take on many forms and fashions in God's design. Biblical womanhood can look like being a wife, mom, and homemaker as described in Titus 2. Biblical womanhood can look like Deborah who was a leader raised up by God (see Judges 4-5). Biblical womanhood can look like Priscilla being a Great Commission worker and partnering with her husband to teach others the Word of God (and even going so far as to teach a man – Apollos!- see Acts 18:24-26). Biblical womanhood can look like running a business as the Proverbs 31 woman and Lydia both did (Proverbs 31:16, 24; Acts 16:14). Biblical womanhood can look like being a servant of the church as was Phoebe (Romans 16:1-2). Biblical womanhood can look like serving the poor and needy (Proverbs 31:20, Acts 9:36, 1 Timothy 5:9-10). I could go on and on, but I think you get the point! Robust, purposeful, Biblical womanhood as designed by God can be lived out in the lives of all Christian women – whether single, married, mothers, or childless.
Biblical womanhood has already been graciously defined by God and is to be taken seriously by us.
In pointing out that we shouldn't be zeroing in on passages like Titus 2 and Proverbs 31 and thereby leave our single sisters out of "Biblical womanhood", those of us who are wives and moms need to likewise be careful to not make the mistake of never paying any attention to Titus 2 and Proverbs 31. Titus 2 and Proverbs 31 were placed into the canon of Scripture for a reason. God has graciously provided us with a blueprint for marriage and motherhood, and we need to be thankful for that. That is a gift to be embraced and lived out, not ignored or shirked.
Biblical womanhood as designed by God leaves room for unique personalities, gifts, and the important practice of walking by faith.
The only confines placed on what "Biblical womanhood" is are the pages of God's Word itself – not cultural or even church teachings or traditions (which is why it is so crucial for women to study theology and really know the Word!). Biblical womanhood is not limited to those women who like pink, enjoy hosting tea parties, wear dresses, and have a knack for homemaking. Our God created each one of us so differently – some of us love tea (my hand is raised here!), while others of us have never set foot in a tea room and never will. That's ok! There is no verse in God's Word about liking tea being a requirement for being a Biblical woman. Just as with the ridiculousness that is the mommy wars and one-size-fits-all motherhood, likewise when it comes to womanhood in general there is no one-size-fits-all method for living as a woman who glorifies God. There is only one accurate interpretation of any passage of Scripture, but there can be multiple valid applications. Our God is a God of variety, freedom, creativity, and beauty, and He delights in seeing His daughters live out Biblical womanhood in different ways in different seasons, all the while looking to Him alone for how to do so.
It's Time to Stop Putting a Bad Face on "Biblical Womanhood"
Our God is a big God, able to design womanhood in such a way so that women of all ages, callings, cultures, personalities, and seasons of life can honor Him, be Biblical women who are faithful to the Lord's design and His Word, and still lead unique and fruitful lives all the while. It's time to stop liberally presenting "true" womanhood as being a man-bashing, role-destroying lifestyle. But it is likewise also time to stop conservatively presenting womanhood as being comprised of only that which pertains to the callings of wife and mother. Biblical womanhood is for all women. The methods, designs, rules, and systems of man simply never could compare to that!
Originally posted at hargraveshomeandhearth.com
Rebekah Hargraves is a wife, mama of two littles, home business owner, podcaster, and blogger residing in TN. Her passion is to bless fellow Christian women through her writings on her website, Hargraves Home and Hearth, which exists to "edify, equip, and encourage women in their journey of Biblical womanhood."