Billy Graham: The Exemplary Life of an Extraordinary Evangelist
Billy preached the gospel to 215 million people in more than 185 countries and territories. He reached millions more through TV, books and videos. His legacy will continue.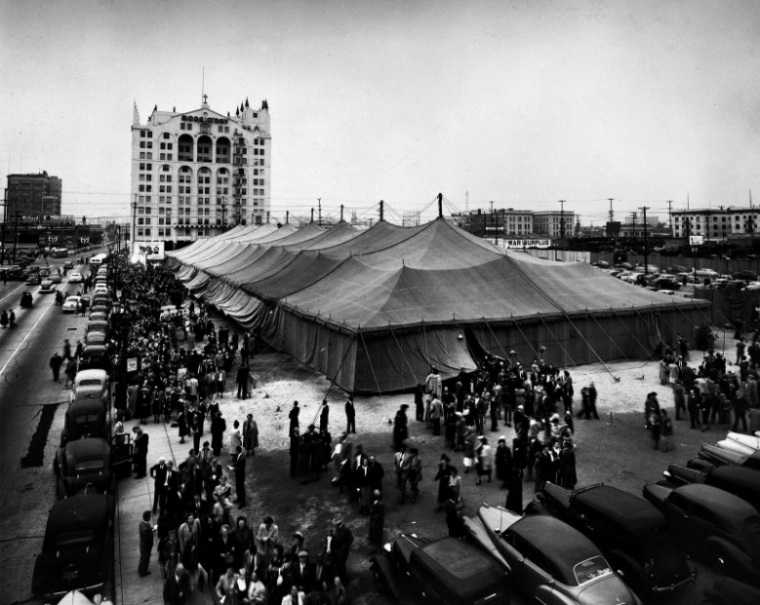 I still tear up when I hear the iconic hymn "Just as I Am." Forever etched in my mind are the hundreds, even thousands, of people streaming down the aisles at a Billy Graham Crusade to give their lives to Christ.
As a kid, I watched practically every Billy Graham Crusade that was ever televised in my small Pennsylvania town. And I can remember watching spellbound as people would go forward to repent of their sins and pray to receive Christ. "What must the rejoicing be like in heaven?" I would wonder. "How many people – at this very moment – are passing from death to life?"
I couldn't hold back tears then. And even now, I get misty-eyed writing about it.
Billy Graham, who died on Feb. 21 at the age of 99, was one of the most anointed and prolific communicators of the gospel that the world has ever known. In his more than 400 crusades, Billy preached the gospel to 215 million people in more than 185 countries and territories. He reached millions more through TV, books and videos.
I gave my life to Christ when I was just six-years-old, but every time I listened to Billy Graham, I wanted to do it all over again. Billy had this remarkable way of making that old, old story new again. His message was incredibly simple, but also incredibly powerful.
As he said at his final crusade in 2005, "I have one message: that Jesus Christ came, he died on a cross, he rose again, and he asked us to repent of our sins and receive him by faith as Lord and Savior, and if we do, we have forgiveness of all of our sins."
Over the years, I have met numerous people who came to faith through the witness of this one man. Though I'm sure some of his converts never followed through on their commitment to Christ, every one I have ever met was a solid believer, active in the church. Perhaps the most prominent of these was George Verwer, founder of Operation Mobilization, a 50-year-old missions organization with more than 6,800 volunteers and staff serving in 118 nations.
As a teenage boy, George recalls that he was more interested in girlie magazines than religion. But then he attended a Billy Graham Crusade. And that night, he prayed to receive Christ and his life changed forever. And as a result of George's changed life, thousands of other lives were changed as well.
I once had the privilege of serving as a counselor at a Billy Graham Evangelistic Association (BGEA) sponsored event. I remember the BGEA team visited our area weeks before the event so they could train volunteers. They wanted to ensure that we not only knew how to pray with people to receive Christ, but also knew how to connect them with a local church for follow up.
It was clear that Billy Graham and his organization cared more about making true disciples than mere converts. I have always appreciated that about Billy Graham.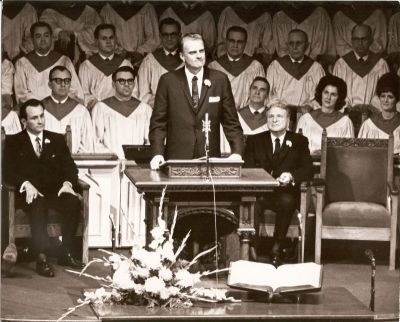 But today, I am also appreciating Graham's faithfulness. The secular world often makes fun of the Billy Graham Rule – Graham's commitment to not spend time alone with women other than his wife. But I am so grateful today that Billy was faithful to the end.
Unlike so many other popular evangelists, Billy avoided the snares of immorality and greed. He lived his message. And because of that, the world today is listening.
President Trump called Billy Graham a great man and added, "There was nobody like him!" Similarly, President Obama called Graham a "humble servant . . . who, with wisdom and grace, gave hope and guidance to generations of Americans." President Jimmy Carter released a statement noting that Graham shaped the spiritual lives of tens of millions of people worldwide. "Broad-minded, forgiving and humble in his treatment of others, he exemplified the life of Jesus Christ by constantly reaching out for opportunities to serve," Carter said.
I would not be surprised if thousands come to Christ in the next few days as clips of Billy's sermons are played, and the media cover his funeral. How many living in despair will hear the gospel for the first time and take note on the impact it had on Billy's life?
Before coming to Christ, Billy said he was more interested in baseball than religion. But God grabbed Billy's heart when he was just 15 and attended revival meetings held by traveling evangelist Mordecai Fowler Ham. "The Spirit of God began to speak to me as I went back night after night," Graham wrote. "One night, when the invitation was given to accept Jesus, I just said, 'Lord, I'm going.' I knew I was headed in a new direction.'"
Billy stayed on that direction for the remainder of his 84 years on earth. As I think of his life today, I'm reminded of the popular poem written by Robertson McQuilken, former president of Columbia International University.
"I fear not death," McQuilken wrote, "for that grim foe betrays himself at last, thrusting me forever into life." But McQuilken expressed another fear – "That I should end before I finish or finish, but not well. That I should stain Your honor, shame Your name, grieve Your loving heart. Few, they tell me, finish well."
By God's grace, McQuilken finished well in 2016 – and so did Billy Graham. I can only imagine the temptations that fame and fortune presented Graham, yet he never yielded. He remained true.
Billy Graham is receiving his heavenly reward. As he famously said in his autobiography, God's Ambassador: "Someday you will read or hear that Billy Graham is dead. Don't you believe a word of it. I shall be more alive than I am now. I will just have changed my address. I will have gone into the presence of God."
Today, I imagine Billy Graham is hearing from God, "Well done, good and faithful servant!Come and share your master's happiness!" I also imagine he's hearing "thank you" from 10 of thousands, or even millions, who once walked the aisles at one of his crusades – or bowed their heads while watching the broadcast – and now are enjoying eternity with God.
Someday, I hope to express my thanks to Billy too. His message and example made a profound impact on my life, and he's one of my heroes. Till then, I'm praying God helps me to follow his example – to speak and live the truth, and then to finish well.
Julie Roys is a speaker, journalist, veteran radio host, and blogger at www.julieroys.com. Her recent book, Redeeming the Feminine Soul: God's Surprising Vision for Womanhood, is available at all major bookstores.