Christmas and the Root That Bears Unholy Fruit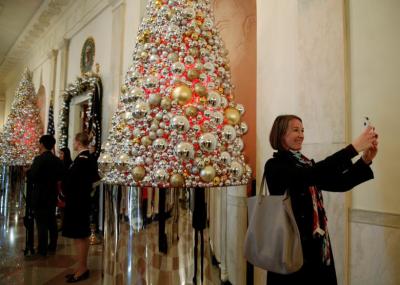 Today is our annual office Christmas party, along with our white elephant gift exchange. The staff and I always look forward to it, with one exception: The fruitcake that will inevitably be circulated as one of the "gifts" within the exchange. Fruitcake always makes its grand reappearance at Christmas time every year. Did you know fruitcake can be frozen, stored for years, and served "fresh," making it unique from nearly every other cake? They say cockroaches are the only thing that would survive a nuclear blast. If civilization underwent an atomic holocaust, I think the roaches would have plenty of fruitcake to feast on, because I'm fairly certain most of the worlds fruitcake will not have been consumed by humans.
One mouthful of fruitcake is enough for an entire lifetime. I know of no one who craves a good cup of coffee and a thick slice of fruitcake. The bits of raisin, orange, cherry, apple and otherwise tasty fruits are somehow not nearly as succulent once tossed together and refashioned into something deceptively presented as edible in the form of a "cake."
Be honest. Are you salivating for a piece of fruitcake as you read this? Of course you aren't. If someone gives you one, you'll most likely recycle it by handing it off as a gift to someone else you encounter this Christmas season. So much for Christian good will. If you're thinking of making a fruitcake for someone you love, stop it right now and repent. Go buy them a pair of socks, instead.
But fruitcake isn't the only unwelcome thing that resurfaces during the holidays. Christmas time brings multiple opportunities to see family members we haven't seen all year long – and therein lies the reminder that something may be awry. This time of year can be a bitter sweet season when we remember the need to deal with something deep down that affects everything all year long. I'm talking about the root of bitterness. That's the root the bears unwanted fruit – all year long. If we're not careful, a good deal of our entire lives can be negatively affected by an unresolved relationship issue that has resulted in bitterness.
Hebrews 12:5 (NIV) says, "See to it that no one falls short of the grace of God and that no bitter root grows up to cause trouble and defile many." Bitterness is the root that keeps giving all year long. It's never helpful and is always destructive. Deal with the root and you'll take care of its fruit.
How do you know if you have a root of bitterness? It's not that difficult at all. If, when someone comes to mind you find yourself scowling internally, it's a sign that the root has taken up residence.
So, what's a bitter soul to do? The first thing you need to do is realize that bitterness is not God's best. It's the devil's delicacy, because he knows it wreaks nothing but havoc. Bitterness breeds division, jealousy and all kinds of ugly nonsense. Think about it: has bitterness ever done you an ounce of good? It will affect everything from your countenance to your character. Bitterness will rough you up, beat you down, and rob you of the kind of abundant life Jesus promises when we truly follow Him (see John 10:10).
The second thing you need to do is remember that there is no gospel without forgiveness and reconciliation. These things are not simply important to being a Christian. They are, in fact, essential. "Bear with each other and forgive one another if any of you has a grievance against someone," says Colossians 3:13 (NIV). Then it provides the example: "Forgive as the Lord forgave you."
Did God wait for you to get your act together before he sent Jesus to die on your behalf? Absolutely not. Has God been gracious and merciful to you by forgiving you of your sins? Absolutely – in a most remarkable, mesmerizing manner. The truth is that we are never more like Jesus Christ than when we forgive other people their debts against us.
Yes, I know that forgiveness can sometimes be a complicated thing. There are people who have done things they don't see as wrong, and for which they will not repent and ask for forgiveness. But you and I cannot change the behavior of other people. We cannot make others do what they really should do. The one thing we can control this Christmas season and beyond, however, is whether or not we choose to hold on to a root of bitterness that will, from start to finish, rob us of happiness, distract us from Christ and healthy Christian living, and tarnish all of life.
Is there anyone you need to forgive? Have you made the mistake of thinking you've been holding a grudge when, in fact, the grudge has been holding you? Why not let it go? Why not release the person with forgiveness and in the process set yourself (and perhaps many others) free?
'Tis the season to be jolly. Why not take your joy to a deeper, higher level? A root of bitterness will mess up not only your life, but also in the lives of people who are most near and dear to you. Let it go, let it go, let it go.
Michael Anthony is the author of the book "A Call For Courage," a blogger (CourageMatters.com), host of the "Godfactor" radio program and lead pastor of Grace Fellowship in York, Pa. His opinions expressed in this piece are his own.