Conservatives Hold Their Bladders As Walgreens Opens Transgender Bathroom
For many Conservatives and Christians, 8,000 bathrooms across the United States just became unusable.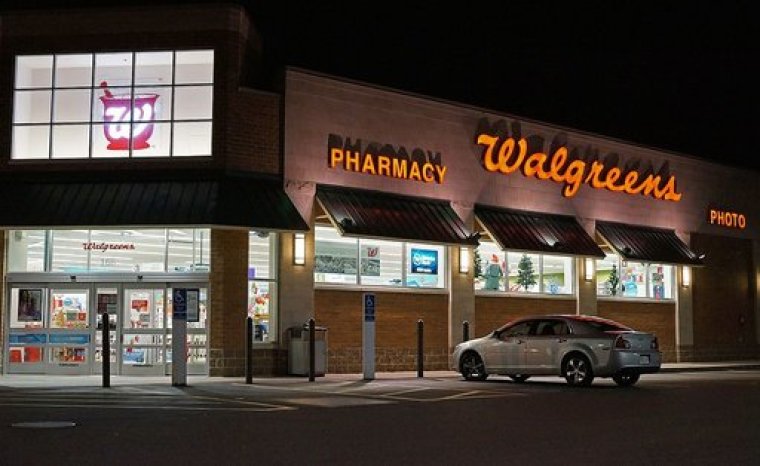 Because the popular store, Walgreens, just announced that it was changing its bathrooms to become 'gender-neutral' meaning, customers can now use the bathroom which matches their gender identity, not their biological sex.
Passing this policy is not a decision that is happily supported by the Conservative/Christian community. Many will argue that allowing customers to use bathrooms based on the gender they identify as is dangerous because it allows biological men and women access to each other's personal space in a way that should be frowned upon.
In other words, men who believe they are women can use the stall right next to your little girl now—and vice-versa. But is that the only danger?
I don't think so.
The reason transgender policies should not be passed is because they are policies that force the public to surrender their sense of freedom based on someone else's feelings. Because some individual feels like a man, I am supposed to call them a man, treat them as I would a man, and allow them to use a bathroom for men whether I am comfortable with that or not. And if I am uncomfortable with it then I am publicly ridiculed, criticized, and shamed for what I feel.
It is dangerous and irresponsible to pass policies or laws based on feelings. Feelings are fleeting and everchanging—gender being the topic and perfect example! In 2014, Facebook released 58 different genders for users to choose for their profile. If the LGBTQ community continues to influence nationwide policies, we will soon be forced to accommodate 58 different genders—56 of which I was unfamiliar with until sitting down to write this article—all based on the feelings and perceptions of a select community. We are not being inclusive of them, we are being forced to adjust and adapt to their lifestyle despite our own feelings and perceptions.
Because these policies are becoming more and more common, we will no longer be able to say 'no' when considering the wants and desires of other communities. Let's look at the 'Otherkin' community for example. Someone who is part of this group would describe themselves as an individual who does not identify as fully human. Some may feel like they're a dog or a dragon or a warrior space angel. How should we accommodate their bathroom preferences? Or any preferences in life for that matter?
If I woke up tomorrow and suddenly realized that the strong itching I had inside was in fact a deep and innate feeling that I now identify as a genderqueer omnisexual otherkin dwarven-wolf, which bathroom should I use and what exactly am I supposed to demand of Walgreens if they cannot meet my needs? And shame on them for not being so considerate and inclusive of the genderqueer omnisexual otherkin rights in the first place!
The reason why the LGBTQ and the Conservative Christian community continue to butt heads is because we see things from opposing and unchanging perspectives. For those who are LGBTQ allies, this Walgreens decision is a win and a step forward in 2018 free-thinking America. But for those who are like me, this is a huge mistake. As a Bible-Believing Christian, I believe that homosexuality and any act in support of the LGBTQ community is a sin against God. The Bible clearly states that men are to marry women; any other form of marriage is sinful. If you are born as a man or a woman, you should live as man or a woman—no matter how you feel. Changing the sex that was given to you by God is an act of pride, in saying that you are not satisfied with what God gave you and that you think you can live a more prosperous life beyond God's Will based on a creation of your own [Matthew 19:4-6].
While I cannot change the Walgreens policy, that doesn't mean I can't give them a suggestion. Since the goal seems to be to please everyone, why doesn't Walgreens—and every other place with public restrooms—open multiple lavatories? Walgreens could install a traditional restroom, a forward-thinking gender-neutral restroom, and an otherkin restroom. Because, if you are going to be inclusive, then it should work for everyone. That way, Walgreens doesn't have to suffer the same fate as Target in 2015 when they boldly claimed to support transgender restrooms and suffered a loss in sales that year as uncomfortable customers took their bladders and their money elsewhere.
Please keep in mind that this isn't just a matter of men walking into the women's bathroom, it's a matter of making objective guidelines based on subjective and everchanging matters. Step back and consider the legal implications of inclusiveness. If gender has been reduced to whatever we perceive of ourselves, that leaves all other forms of identity up for grabs. Our race, ethnicity, humanity, age, etc. When and where do we draw the line? What standard are we, as a society of differing minds and beliefs, going to use when determining truths and facts? But, most importantly, which bathroom will you—as a Christian—be using now?
If you're interested in the Gospel then check out my Rebel Blog here. Indie or Self-Published authors looking for a free book review click here. Authors of unpublished manuscripts looking for a critique partner, click here to check out my beta-reading/editing services. Lastly, if you'd like to check out my own book, which I know you do, then click here.