Hidden Away From the Hustle and Bustle of New York Is This Amazing Church
It was a few days before Christmas and I found myself in the heart of Manhattan along New York's famous 5th Avenue.
It seemed like everyone was going from one store to another — after all, nobody does commercialized Christmas better than New York's famed department stores and fashion houses — with little attention paid to their surroundings.
Standing in the midst of this hustle and bustle, which of course exists year-round and not just at Christmastime, is St. Thomas Church.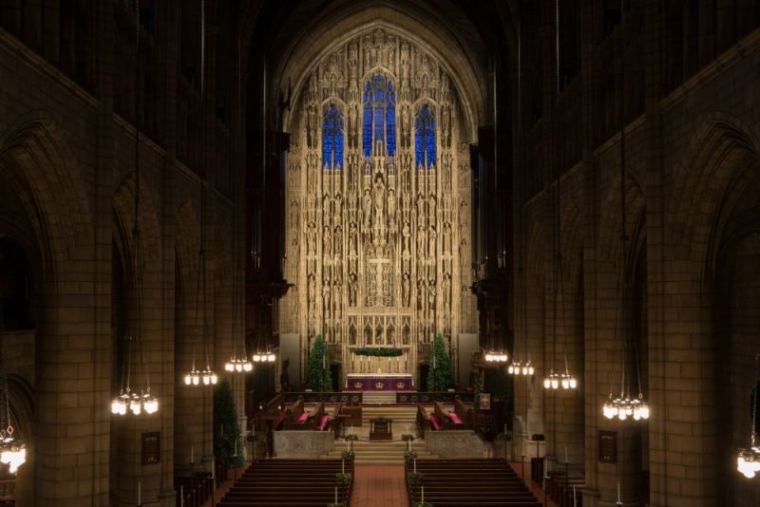 Located just down 5th Avenue from the much more famous St. Patrick's Cathedral, seat of Cardinal Dolan, the Roman Catholic Archbishop of New York, some claim the Episcopalian parish church, renowned for its music and boys choir, is the country's finest Gothic Revival church.
While that is obviously debatable, the big difference between St. Thomas and other Gothic Revival-style churches is it was built in keeping with medieval construction practices. Yes, many churches of the 19th and early 20th centuries are Gothic-inspired, but few are authentically constructed using traditional masonry techniques.
Everything about St. Thomas is perfectly designed. From the narthex through the plainness of the nave and side arcades, St. Thomas is a refuge from the congestion of 5th Avenue.
St. Thomas itself is an imitation of French Gothic-style, though the exterior is easily lost amidst the towers of modern Manhattan.
The edifice is the work of Ralph Adams Cram and Bertram G. Goodhue, who were the best ecclesiastical architects that money could buy at the time the parish erected its fourth house of worship between 1911 and 1914.
Yet while the casual observer may not notice many of the details in their design it is impossible to visit without standing in awe of the reredos — the screen behind the altar.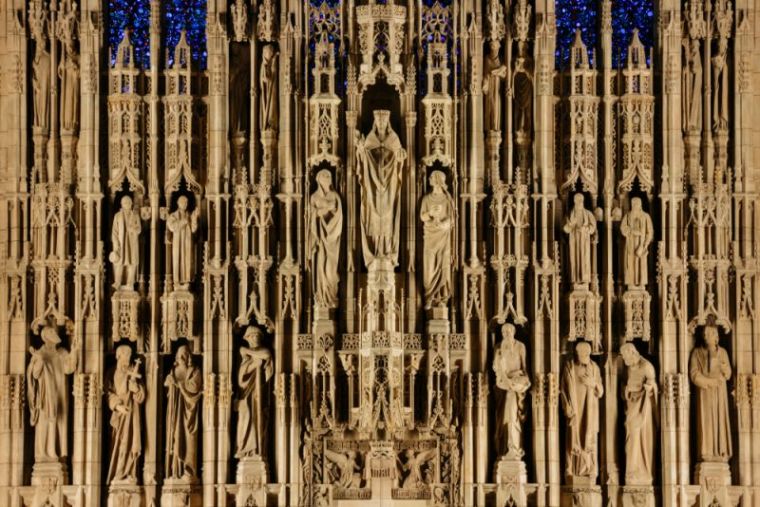 Attributed to Goodhue and sculptor Lee Lawrie, the nearly floor-to-ceiling screen, among the largest in the world, is beyond magnificent. I can honestly say it is one of the most beautiful examples of church architecture and religious art that I have ever seen. Anywhere.
At its focal point are sculptures of both Christ in Majesty and the cross of Calvary, though some 70 figures — Mary, the saints and, paraphrasing the Prayer Book, all the company of Heaven —surround what would otherwise be impressive decorative details.
The reredos is without a doubt one of the finest I have ever seen thereby making St. Thomas Church a must-visit for anyone in the Big Apple.
Spires and Crosses is published every week.
Dennis Lennox writes about travel, politics and religious affairs. He has been published in the Financial Times, Independent, The Detroit News, Toronto Sun and other publications. Follow
@dennislennox
on Twitter.