How God's grace conquers sexual immorality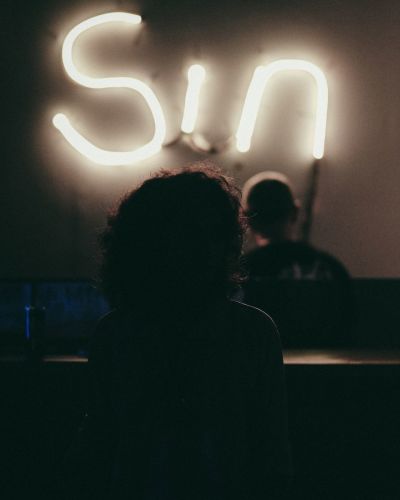 Fornication and adultery occur when people give into temptation, whereas followers of Christ are called to "flee from sexual immorality" (1 Cor. 6:18). Scripture declares: "Marriage should be honored by all, and the marriage bed kept pure" (Hebrews 13:8). Sexual purity requires daily vigilance.
No one is immune from temptation. For example, King David became consumed with lust when from the roof of his palace he saw a beautiful woman bathing. He proceeded to commit adultery with Bathsheba (2 Samuel 11:1-5). 
Thomas Fuller was a 17th-century British scholar and preacher who said, "Our eyes, when gazing on sinful objects, are out of their calling, and out of God's keeping."
The Pandora's box of sexual lust includes both heterosexual and homosexual proclivities. A recent Gallup poll reveals that 7.1% of U.S. adults now identify as something other than heterosexual, which is double the percentage from 2012. 
More than 1 in 5 Generation Z adults now identify as LGBTQ, and more than half of LGBTQ Americans (57%) identify as bisexual. Between 2015 and 2019, the percentage of 15-17-year-olds who said they identified as "non-heterosexual" rose from 8.3% to 11.7%. 
Dr. Andrew Adesman is chief of developmental and behavioral pediatrics at Cohen Children's Medical Center in New York City. Dr. Adesman is uncertain if the rapid rise represents a "true increase," or instead, reflects "greater comfort by teens to acknowledge a non-heterosexual identity on an anonymous questionnaire." After all, the intense fear of being labeled a bigot is widespread among young people today. 
One thing is certain: sexual lust tends to become all-consuming when acted upon. Scripture describes those who get swept away by the strong current of sexual sin. "Having lost all sensitivity, they have given themselves over to sensuality so as to indulge in every kind of impurity, with a continual lust for more" (Ephesians 4:19). 
Sexual sin devastates bodies and souls. "All other sins a man commits are outside his body, but he who sins sexually sins against his own body" (1 Cor. 6:18). And giving into temptation (heterosexual or homosexual) can easily produce a sexual addiction.
Safeguards must be put in place. David wrote in Psalm 139:23-24: "Search me, O God, and know my heart; test me and know my anxious thoughts. See if there is any offensive way in me and lead me in the way everlasting."
If only David had offered this prayer the moment he was tempted to lust after Bathsheba. Instead, David gave into his sinful passions and experienced the painful consequences of his wicked behavior, as well as the subsequent joy and relief of God's grace.
When overwhelmed by the guilt of his sin, David prayed: "Cleanse me with hyssop, and I will be clean; wash me and I will be whiter than snow … Create in me a clean heart, O God, and renew a steadfast spirit within me" (Psalm 51:7,10). 
David was completely cleansed when he repented and asked God to forgive him. The Lord's grace and forgiveness are available to you as well. God is willing to search you, convict you of sin, forgive you, deliver you and lead you in the way everlasting.
The blood of Jesus washes away sins, and the Savior rescues people from the stranglehold of sin. The Holy Spirit works within every believer to "help us in our weakness" (Romans 8:26) and "guide us into all truth" (John 16:13). 
David's prayer in Psalm 139 is a wonderful model for us today. The simple request essentially says, "Lord, change me wherever I need to be changed." 
Changed Movement is a group of people who have announced: "We left LGBTQ+ because we wanted to. Changed is possible! We are a community of friends who once identified as LGBTQ+. Today, we celebrate the love of Jesus and His freedom in our lives."
If you find yourself enslaved today to pornography, sexual lust, fornication, adultery, or homosexual behavior, don't give up. There is hope! God can set you free and give you new desires that are pleasing to your Creator. 
God loves you unconditionally, regardless of your weaknesses and setbacks. And while none of us deserve God's mercy, Christ endured the agony of the crucifixion in order to pay the penalty for our sins.
Jesus said, "For God so loved the world that he gave his one and only Son, that whoever believes in him will not perish but have everlasting life" (John 3:16).
Missionary Kris Lundgaard posed this profound question: "Will you give your hours to fantasizing about and dwelling on and longing for the vile things that nailed the Lover of your soul to the cursed tree?"
If you are losing the battle with sexual lust, the grace of God can move you in a new and godly direction. Jesus told a woman caught in adultery that he did not condemn her, and then he said: "Go now and leave your life of sin" (John 8:11). 
The Puritan preacher Thomas Brooks said, "Saving grace makes a man as willing to leave his lusts as a slave is willing to leave his galley, or a prisoner his dungeon, or a thief his bolts, or a beggar his rags."
Scripture reveals that "the grace of God teaches us to say 'No' to ungodliness and worldly passions, and to live self-controlled, upright and godly lives" (Titus 2:12).
When your heart is filled with God's love and you are guarding your eyes and your mind, sexual lust loses its power over you. C.S. Lewis said, "Love is the great conqueror of lust."
David's prayer in Psalm 139 offers a clear path forward as you "find out what pleases the Lord" (Ephesians 5:10). David's plea to the Lord was heartfelt: "See if there is any offensive way in me, and lead me in the way everlasting" (Psalm 139:24). 
You will only experience the freedom, joy, and power of a clean heart when you actually receive a clean heart by getting real with God and trusting Jesus to forgive your sins. You see, God's grace makes "all things new" (2 Cor. 5:17).
Dan Delzell is the pastor of Redeemer Lutheran Church in Papillion, Nebraska.