How Much Time Do We Have With Our Teens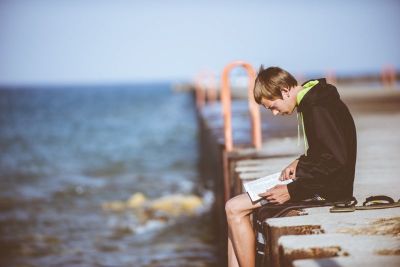 The tongue in cheek joke we used to have in youth ministry was that it's a complex mathematical formula to try to estimate the exact point in which two moving targets will intersect! That's exactly what you feel like many times as the average Youth Pastor in today's churches as he or she tries keep up with the very busy schedules of today's teens.
How many hours do you actually have to minister to the teens in your church if they are regular attendees? They are there most often for the midweek youth group, which gives you about an hour and a half. If they come on Sundays they are there for a couple more hours but quite frankly there is not much time for you to interact with them during these service.
According to the U.S Department of Health and Human Services, the average adolescent in America sleeps 8.6 hours a day. They are involved with school and homework 6.8 hours. Media and Communication take up 2.3 hours daily, although other studies greatly expand that number. Teen's leisure time is about 1.4 hours and they spend 1.0 hours eating and drinking. Playing sports consumes 0.7 hours. Grooming will keep them in front of a mirror for 0.9 hours. Religious activities take up a whopping 0.1hour a day with volunteering 0.5 hours. Other categories account for the other 1.7 hours every day. 
Can we see why reaching them and spending quality time with them can be such a challenge?
We should also talk about our competition with technology. I can remember my earliest realization of this challenge when I was working in the public schools. Certain day's students had to watch instructional videos or DVDs. Some of those productions were then about 20 years old. They were so bad that watching them was like torture for these teens. I tend to be a movie buff and love nothing more than sitting in a big 3D theater and watching a good action adventure movie, so I sympathized with them.
Video technology in America took a big leap when George Lucas raised the production bar with the first Star Wars movie "A New Hope" in 1977. Where movie clips used to last 3-4 seconds and sometimes longer on a single shot, George cut them to 2.5 seconds each, intensifying the affect and excitement of the movie. It wasn't long before his technique became the standard for all to follow. These fast paced scenes affected teen's attention span over the next several years.
Teens just didn't relate anymore to the old slow paced educational movies and the Christian movies of that era, which always operated on a shoestring budget. Study after study on the Internet confirms this issue. Only a few, perhaps funded by the big dollars of the movie producers try to discredit these findings.
To the teenage mind it could only register b-o-o-oring! At that time in their lives, having their brain conditioned by the big pictures of Hollywood, could not tone down from their fast paced "Ferrari lifestyle" to horse and buggy days.
The Washington Post in 2015 published an article: "Teens Spend Nearly Nine Hours Every Day Consuming Media". This number more than tripled the amount of time estimated by the U.S Department of Health report shown earlier. Think about it: if teens are spending even six hours of every 24-hour day on various media devices how that competes for whatever precious time we could spend with them? 
Lest anyone downplay the importance of the amount of time teens are exposed to our youth ministries, I would like to relate the following story of a young lady who I will leave nameless. She went to a large youth convention with our group. We had everyone praying for her and God touched her. She publically proclaimed to her youth group and to our church that God had radically ministered to her and she even felt called into the ministry. We encouraged her to start being more a more regular attendee to youth group and church. When her mother, who was a regular attendee, and even a member of our board, heard about her daughter's experience she stated; "We will see how long it lasts!"
A couple weeks later the teen shared with us that her mother had pressured her to find a summer job. She had found one, but that because of the hours she would have to miss youth group some. When I tried to talk to the mother her reply was; "Well she has to learn to work!" We agreed, to the responsibilities but suggested that she look for something else that didn't interfere with her newfound faith. Her mother's emphatic response was; "absolutely not".
The teen's attendance was sporadic and she soon began to tell us about a young man who from work was asking her out. He was an unbeliever. Against all counsel, she submitted to his advances and within six months found herself expecting twin girls.
She never followed any calling of God. Matthew 22:14 (KJV) "Many are called but few are chosen". However God did a work through it and the church reached out and loved on the boyfriend and the baby girls and her mother learned a valuable lesson through it all.
We should always trust that God alone is the One who can bring those two fireballs together to intersect at just the right time. Rather than feeling in competition to a teenager's schedule, count before the Lord every hour precious, that you spend with them.
I have always believed that prayer was key and that God's anointing of His Holy Spirit was what we needed to trust in. Teens need for us to love on them and understand the mixed up world that they have been raised in. God can merge ministry and time and have it be a heart touch, that will last through all of eternity! We must seek Him and follow His lead daily!
Rev Nolan J Harkness is the President and CEO of Nolan Harkness Evangelistic Ministries Inc. since 1985. He spent most of his adult life working in youth ministry. He also felt the calling of Evangelist/Revivalist and traveled as the door was open holding evangelistic meetings in churches throughout the Northeast. His website is www.verticalsound.org.