I Know Whom I Will Be Praying For
We need to pay attention to the plight of Christians throughout the world.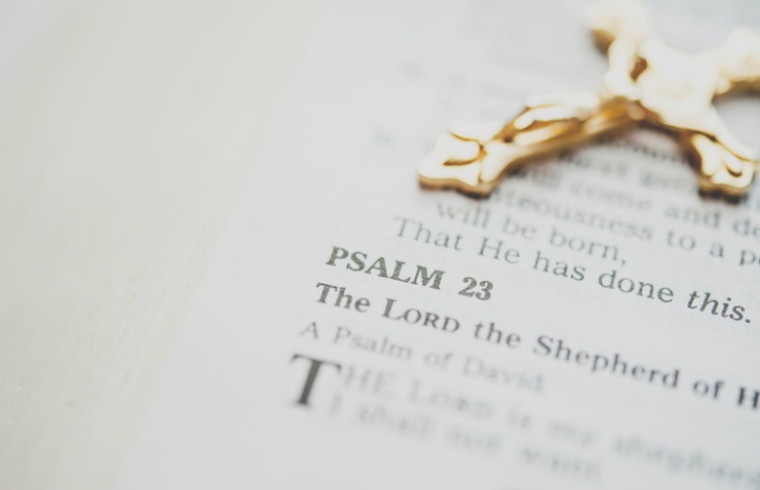 A coalition of Christian organizations operating under the umbrella of Save the Persecuted Christians will be asking followers of Jesus of all creeds – Catholic, Protestant and Orthodox – to display banners calling attention to the plight of Christians throughout the world in front of their churches. The coalition is also asking Christians to pray for their brethren throughout the world between now and Easter.
I know exactly whom I'll be praying for. I'll be praying for two Christians I met in the Holy Land in 2016.
I met the first one on a taxi ride out of Bethlehem. I had attended a conference near the city when I got into his taxi and saw a set of Muslim prayer beads hanging from the rearview mirror, indicating that the taxi driver was a Muslim.
He asked me why I was in town, and I told him I was attending a conference that just took place at the hotel where I was staying. During the subsequent conversation about the prospects for peace between the Israelis and the Palestinians, the driver told me he was a Christian.
I pointed to the Muslim prayer beads hanging from the mirror and asked him why they were there. He looked at me and laughed. "I want to work," he said. "If I hang a cross from there, 99 percent of the people in this town won't get into my cab."
We both laughed. It wasn't funny, but we laughed. Here we were in the city of Christ's birth, and my taxi driver was forced to disguise his faith just to be able to make a living as a taxi driver. He took me to the checkpoint. I got out, paid him, gave him a hefty tip, shook his hand and went through the checkpoint into Jerusalem.
On the other side of the checkpoint, I waited for a friend to pick me up, and as I waited I pulled out my rosary beads and my prayer book just to give my mind something to do while I waited.
As I prayed, a young man in his 20s looked at me with an air of menace and suspicion. He stood about 50 feet away, eyeing me with contempt. I realized that I may have offended his sensibilities, just the same way that rosary beads hanging from the taxi driver's rearview mirror might have offended Muslims in Bethlehem.
I thought of putting my beads away, but once I started praying, the last thing I was going to do was to stop praying my rosary. I was going to finish all the decades no matter what it took. Maybe it was a mistake displaying the beads, but once they were out, I was not going to put them away until I was finished. My heart raced with anxiety as the young man nearby gave me the evil eye. It was not a pleasant sensation.
As I fumbled through the rosary, another man, this one in his late 50s or 60s, came over and watched me as I prayed. He had a completely different spirit. I paused and looked at him and he pulled up his sleeve to show the Sacred Heart of Jesus and a cross tattooed on his forearm. He then pulled out a necklace with a crucifix on it just to confirm that he was indeed a Christian.
He then spent the next half hour standing next to me as I finished praying the rosary and waited for my ride to pick me up. He was my guardian angel.
He gestured toward the young man and communicated to me that he might not be too happy with my rosary beads. I asked if there was a chance of violence, and he shrugged as if to say, "Well, you never know." We stood together until my ride came.
Before I left, I gave him my rosary beads, the pouch I kept them in and a business card.
He has yet to send me an email, but every time I read about an attack on Christians, whether it be in China, Egypt or Iraq, I think of my guardian angel who stood with me as I prayed the rosary.
I know who I will be praying for this Lent.
Dexter Van Zile is Christian Media Analyst for the Committee for Accuracy in Middle East Reporting in America.