India's PM Modi wages war against Christians with impunity from US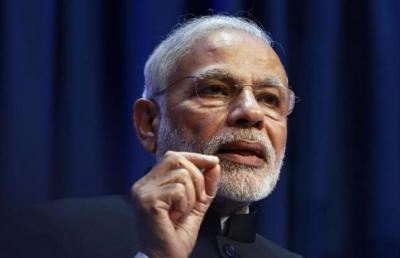 Last week, President Joe Biden offered "the glitziest of welcomes" to Indian Prime Minister Narendra Modi both in the form of a prestigious state banquet and a private dinner with the President and First Lady. Given Modi's atrocious record on human rights and religious freedom, the White House's invitation predictably raised concerns from the broader humanitarian community.
It's easy to understand why Biden took such a bold step despite its PR risks. India's surging economy, which overtook the U.K. to become the world's fifth-largest economy in 2022, makes it a critical partner. And Prime Minister Modi, despite the deplorable human rights violations that have occurred under the watch of his ruling Bharatiya Janata Party (BJP), is the world's most popular elected leader with a 77% approval rating.
Yet popularity and economy should not trump morality and humanity when it comes to U.S. foreign policy. In fact, America has historically been most strongly positioned when we balance economic and political interests with human rights concerns. The White House cannot and should not overlook Prime Minister Modi and the BJP's long record of overlooking violence and abuses. The safety and lives of countless Indians — including tens of thousands of vulnerable Indian Christians — are at stake.
I have the pleasure of leading Global Christian Relief, one of America's top watchdog organizations focused on Christian persecution around the globe. We've long been tracking India's religious rights violations and what we've cataloged is bone-chilling. Modi is a supporter of Hindutva, an extreme political ideology that says someone must be Hindu to be truly Indian. His administration has jailed critics en masse, enforced anti-minority laws, and taken over the courts. Modi's extremist allies like the Rashtriya Swayamsevak Sangh (RSS) have repeatedly called for the genocide of religious minorities.
If you want a specific portrait of what this looks like, consider the June 7 attack by Indian army soldiers who were patrolling the streets of Manipur when eleven people were shot and 14 were injured. This most recent bloodshed follows on the heels of extreme rioting in May that adversely affected Christians living in the area. Hundreds of churches were burned to the ground, dozens of Christians were killed and tens of thousands have been left homeless. In the wake of this tragedy, Prime Minister Modi and the BJP, which governs Manipur, remained completely silent.
Modi is benefiting from a combination of good luck, political brilliance and ruthlessness. He claims that the Indian economy has been strong under his watch, despite evidence to the contrary. But a weak congress has failed to challenge him on the point. Modi is also a populist — he was born poor and largely self-taught — traits that many Indians identify with and admire him for. His smiling face on billboards across the country gives comfort in a time of uncertainty and change. Modi has largely beaten his critics in the media into silence. Many of his supporters are willing to look the other way when it comes to his party's bashing of Muslims, Christians, and religious minorities.
Now Modi's "political brilliance" led to a welcoming party thrown by President Biden. The White House rolled out the red carpet, inviting the Prime Minister to an official state visit and state dinner. Biden had previously only twice extended the highest-ranking prestigious invitation during his presidency, to French President Emmanuel Macron and South Korean President Yoon Suk Yeol, both leaders of U.S. treaty allies.
President Biden had Modi's full attention during his visit, giving Biden a unique opportunity to discuss the riots in Manipur and the mistreatment Christians regularly face in India. But the White House said the President would not "lecture" Modi on human rights, instead describing the visit as "one of the defining partnerships of our age." Biden was expected to bring up U.S. concerns about democratic backsliding in India, but only behind closed doors.
However, during a press conference at the White House, Modi offered a rare response to a reporter's question about his government's handling of religious freedom and human rights. "We have always proved that democracy can deliver," Modi said. "And when I say deliver, this is regardless of caste, creed, religion, gender. There's absolutely no space for discrimination." Foreign policy experts, advocates for democracy, Indian dissidents and even the U.S. government disagree. The State Department's Office of International Religious Freedom has accused Modi's government of arbitrary killings, restrictions on freedom of expression, and violent targeting of religious minorities.
Now the world's most populous country, the potential for India's economy and political power continues to grow. Despite resistance from dozens of US lawmakers who urged Biden to raise the human rights issue, the President is willing to overlook India's record as he views the country as an effective counterweight to China while also looking to wean it off Russian arms.
White House national security adviser Jake Sullivan recently told reporters the "question of where politics and the question of democratic institutions go in India is going to be determined within India by Indians. It's not going to be determined by the United States." Why not? As the most powerful democracy in the world, the U.S. absolutely holds countries to account for engaging in or tolerating "particularly severe violations of religious freedom" as Countries of Particular Concern. The designation allows for sanctions against offenders like Russia, Saudi Arabia and Iran, all of whom are already on the list. 
If America begins to compromise our historic commitment to championing human rights around the world in our pursuit of economic interests, we will sacrifice our moral voice. Many believe this is far too high a price to pay, and Modi's visit shows that President Biden is walking a fine line by not publicly condemning India's rights violations.
David Curry is president and CEO of Global Christian Relief (GCR), America's leading watchdog organization focused on the plight of persecuted Christians worldwide. Follow on Twitter @GC_Relief.