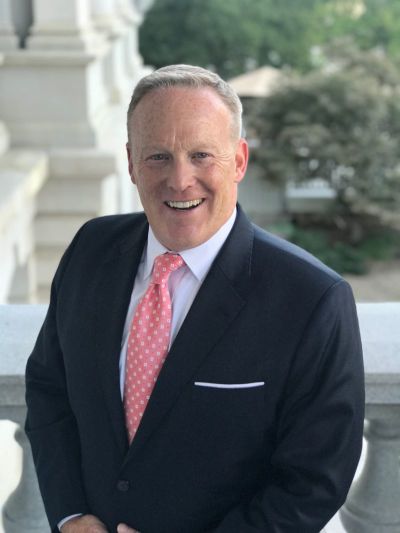 Over Thanksgiving, our family gathered at my mom and dad's house in Barrington, Rhode Island. While we never openly talked about it (welcome to an Irish Catholic family), we were all thinking the same thing: these were my father's final days. The four young grandchildren weren't fully aware of what was happening, but they knew it was a special, somber time when my dad said goodbye to each one of them. It was the most difficult holiday of my life. My father was unable to eat solid food. While we sat as a family in the dining room eating takeout turkey, my dad was upstairs in his bed fading in and out, taking nourishment through a tube twice a day and wanting what he couldn't have—to sit down to Thanksgiving dinner with his family. It was painful to watch him fade. We had stayed close over the years, and I had often called him to share stories and debate the news. That was all coming to an end.
My father's immune system was highly vulnerable. And to make matters worse, the kids started getting sick, one after another. When my mother, the consummate caregiver, succumbed to the flu, we knew we had to get help.
We also needed to isolate the sick kids. Rebecca and I searched online to find a nearby hotel (let's just say that the choices on Route 6 in nearby Seekonk, Massachusetts, are limited). My brother, Ryan, and my sister-in-law, Emma, decided that she would drive their sick child back to their home in Scarsdale, New York.
For my dad, we looked for home care, nurses, you name it, but none of these are easily found for a one-to-two-night, last-minute emergency. Thinking I was out of options, I remembered an old political buddy, Ben Marchi, who was now in the business of senior in-home care in Maryland. Ben called the Rhode Island franchise of the business and got us a night nurse—who turned out to be a godsend. We also called Father Barry Gamache, the pastor of St. Mary's church in Bristol, Rhode Island, to administer the last rites; we didn't know how long my father would live. Rebecca drove our kids back to our home in Alexandria, Virginia, sensing that it would be a matter of days before she would be called to return to Rhode Island. My sister Shannon and brother Ryan were at the house with my parents, so I decided to return briefly to New York to work with the transition team.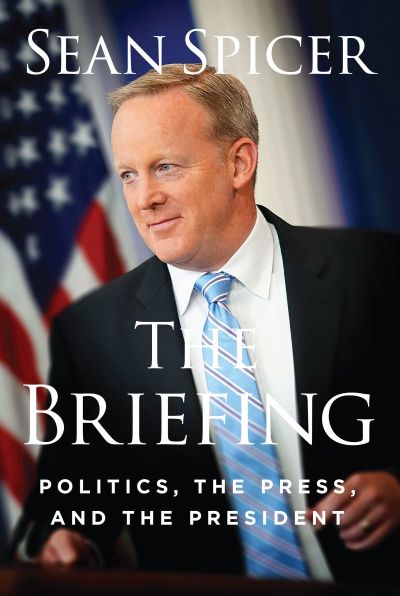 The morning after I arrived in New York, I did a few television interviews and hoped to work through the day and take the 5:00 p.m. train back to Rhode Island. As I wrapped up a 9:00 a.m. interview, I got a text from my brother. He asked me if I could catch the next train. Given how busy I was, my first instinct was to ask him why—but in my heart, of course, I knew.
I rushed to Penn Station and took the next train. The three hours between New York and Providence were long and tough, as I knew that life for my family, particularly my mom, was never going to be the same. Many memories of my father filled my mind. I recalled how, on election night, my dad had called to tell me how proud he was of me and our victory. I listened to the handful of voicemails I had saved that simply said, "Hi, it's your dad, just calling to say, 'Hi, I love you.'" In the coming months, often after tough days, I would put my headphones in my ears and play the voicemails to hear his voice.
When I arrived at the train station in Providence, my uncle Paul Grossman was waiting for me. I tried to read his face to gauge the situation, but Paul didn't know any new developments.
When we got to my parent's home in Barrington, it looked the same, but it was unusually quiet and had a somber air about it. I had a knot in my stomach, fearing that my father had already passed away and that I had missed my chance to say a final goodbye. But when I walked through the door, my mother greeted me with a long hug and sent me upstairs to see my father. He was barely conscious, but the doctors had told us that, appearances to the contrary, he could probably hear everything we said. So, I told him how much I would miss him and how I would try to keep making him proud. I made sure I told him how much I loved him, how proud I was of his fight against this disease, and how much I appreciated everything he did for me and our family. As he had previously requested, I assured him again that I would look after my mother.
Just after midnight, the nurse woke us. My mother, Shannon, Ryan, and I gathered around my father, held his hand, told him how much we loved him, and said goodbye as he went to heaven.
For nearly three years, he had fought through pain and fatigue so that he could work, sail, and travel with his wife. Even in declining health, he tried to spend every possible minute with his children and grandchildren. He absolutely cherished his grandchildren.
I tried to compartmentalize my grief, and I suppose, in a strange way, the hectic demands of the presidential transition helped me in that regard—though repressed grief takes its own eventual toll. I was back taking daily press calls—and, one morning, a call I didn't expect.
It was from Donald Trump. He wanted to express his condolences. The sincere compassion and empathy in his voice was something I will never forget. I wish more people saw that side of him. Trump had built up an image of toughness; however, in private, I have seen many instances of empathy and kindness from him.
My father's funeral was on December 5, 2016, at St. Mary's Parish in Bristol. Our longtime family friend, Father Gerald Hussey, presided over a beautiful Mass that celebrated my father's well-lived life. One of my father's only requests, which luckily we fulfilled, was that the music director at St. Mary's, Michael DiMucci—whose voice is truly a gift from up above—sing at the Mass. After the Mass, family and friends, including several who had flown up from D.C., gathered at Agave Restaurant & Lounge (now called The Beach House), which overlooks the calm water of the Bristol Harbor, for some clam chowder and a cocktail. There were a few tears but mainly laughter as we all raised a glass to honor my dad.
This excerpt is from "The Briefing: Politics, the Press, and The President", which will be published on July 24. 
Sean Spicer has served as White House press secretary and communications director as well as Republican National Committee communications director and chief strategist. He also worked for the United States Trade Representative and several members of Congress. A graduate of the Portsmouth Abbey School in Rhode Island, Connecticut College, and the United States Naval War College, he is a commander in the United States Navy Reserve. Spicer is also the founder and president of Rigwil, LLC, a strategic consulting firm for corporate and association executives. A frequent public speaker and commentator, he lives with his family in Alexandria, Virginia. For more information, visit SeanSpicer.com.