NBA players' success refutes CRT. The secret four-letter word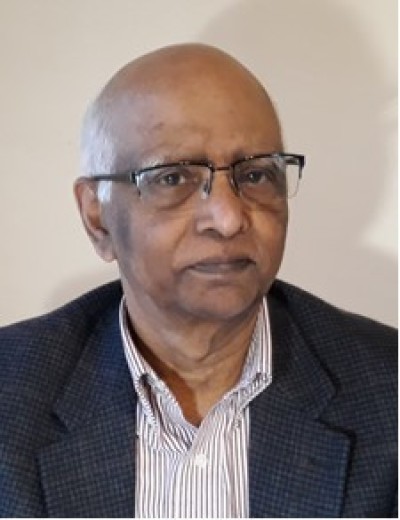 According to Chris Morgan's article published in Yardbarker, the top 26 salaries to NBA players now range from a high $44 million per season for Damian Lillard to a low $32.6 million per season for Jayson Tatum, the 26th highest paid player in the league. All NBA players getting the top 26 salaries are non-white players, today.
To put it in perspective, a salary of $44 million per season paid to Damian Lillard (Portland Trail Blazers) is almost 1500 times the annual salary of $30,000 corresponding to a minimum wage of $15/hour. Consider this in the context of the high percentage of adults leaving inner-city schools, who will be unqualified for a $15 minimum wage.
This data is convincing evidence that NBA has come a long way since the FIRST Black player Earl Lloyd played in an NBA game 71 years ago. Based on 2019 Census data, whites make 61% of the population but, now, only 17% are white players in the NBA.
NBA, a capitalist business, deserves credit for enabling Black and non-white players to reach their full potential and for rewarding them according to their performance. CRT fails to acknowledge the accomplishments of colorblind NBA and numerous other NBA-type capitalist-form of businesses, where individual success is tied to performance in America.
NBA offers evidence to counter the assertions of CRT
CRT unconditionally accuses whites as racists and claims that systemic racism is a roadblock to the deserving advancement of black Americans. Consider the following evidence from NBA:
If all whites are racists and all systems created by them have built-in systemic racism, why would they permit a sports league such as the NBA, where the top 26 astronomical salaries go to non-whites, today?
Before the year 1950, among the top 26 highest paid NBA players, NOT ONE of them was a Black player because it was the first year a Black player was admitted to the league.
In the 71 years from 1950 to 2021, the NBA league, slowly but steadily enabled non-white players to dominate the league in the total number of players (80+%) and earn the top-26 astronomical salaries. Today, white players are a small minority (17%) among NBA players, and whites are taking the backseat in top salaries.
NBA shames CRT because NBA draws out the best effort from its players, rewards them based on performance, and does not use racial quotas for hiring and rewards. Specifically, the Critical Race Theory (CRT) is contradicted by the following evidence from the NBA:
NBA's hiring and rewards system are not systemically racist.
Non-white NBA players are flourishing in the league unchecked by whites.
White players do not have an unfair advantage over non-white players in the league.
NBA's accomplishments with non-white players tells us, if we want a truly colorblind society for unlimited opportunities and rewards, without regard for race or ethnicity, NBA offers a workable solution—it functions on the capitalist model; "reward hard work and performance."
The four-letter word tied to success in the NBA
In the video, "What is hard work," by Colin-Stanton.com, top NBA stars explain how to succeed in the highly competitive NBA: they reveal that the four-letter word, W-O-R-K, is the secret behind their success and ensuing astronomical salaries in the NBA.
In the above video, top NBA stars teach the following eight principles for success in the NBA:
"Work hard, work smart, work consistently."
"Work until you are uncomfortable"
Kobe Bryant: "Make working hard a habit"
"To work hard, or not to work hard—is a conscious choice"
"Work hard without excuses"
"Make working hard a habit"
Kevin Durant: "Hard work beats talent, when talent fails to work hard"
Kevin Durant, "No matter how good I am, I must keep working"
NBA shows that Critical Race Theory makes unjustified sweeping one-sided statements about whites, racism and systemic racism in America. Particularly, what NBA has done in 71 years from 1950 to 2021 is worthy of celebration, but CRT is empty of celebration.
If CRT cannot credit America for its accomplishments in race relations in the last 70 years, CRT will NOT gain a wider audience, justifiably.
Paul Swamidass, PhD, is Professor Emeritus, Harbert College of Business, Auburn University, Auburn, AL, USA. After a total of 33 years of teaching and publishing as a business management professor, he retired from Auburn University in 2016 after teaching there for 24 years. He teaches Biblical Leadership for Kerusso Institute for Global Leadership. His newest book is, Greater Things: The Qualifications of a Biblical Leader, Vide Press, 2020. He and his wife Nimmi worship at Lakeview Baptist Church, Auburn, AL.