On Church and the Proclamation of the Gospel
Church—what comes to mind when you hear that word?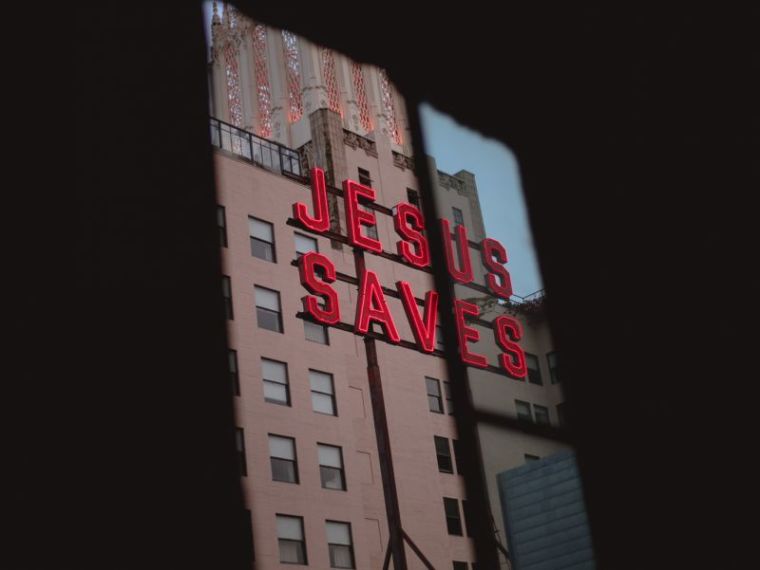 Church—what comes to mind when you hear that word? Is it a building? A place of worship? When the "church" was birthed in Acts it wasn't a building, a 501c3 organization, or a place people went. The church was then and still today people.
For many, church has become a place you go.
A place you worship rather than a place of worship.
A religious organization focused more on programs and productions rather than the proclamation of the Gospel.
If Jesus were to come to many churches today do you think He'd be welcomed?
I think if Jesus were to come to many churches today He'd be unwelcomed, because too often we are caught up in what color the walls should be painted, the style of worship, or we're trying to decide if there should be chairs or pews, and many other silly things. Not that those things shouldn't be addressed, but they shouldn't be the focus. Many believers don't even know why the early church began to gather together in Acts chapter 2.
To many Christians church is a place you go, not who you are. In Christ, we are the church. This has been talked about for decades. We all know the what concerning what the church is—it's people. Imperfect people, I might add.
Acts 2:42 says, "They devoted themselves to the apostles' teaching and to fellowship, to the breaking of bread and to prayer."
Have you ever wondered why the text of Acts 2:42 is toward the end of Acts chapter 2?
The Holy Spirit shows up at Pentecost and then beginning in Acts 2:14 Peter begins to proclaim the Gospel. The people asked Peter and the other apostles in verse 37, "Brothers, what shall we do?" Peter responds in verse 38 with, "Repent and be baptized, every one of you, in the name of Jesus Christ for the forgiveness of your sins. And you will receive the gift of the Holy Spirit." After the proclamation of the Gospel people began to gather together.
The word "church," according to Smith's Bible Dictionary at Blue Letter Bible, says this:
Church:
(1.) The derivation of the word is generally said to be from the Greek kuriakon ("belonging to the Lord." But the derivation has been too hastily assumed. It is probably connected with kirk, the Latin circus, circulus, the Greek kuklos because the congregations were gathered in circles.
(2.) Ecclesia the Greek word for church, originally meant an assembly called out by the magistrate, or by legitimate authority. It was in this last sense that the word was adapted and applied by the writers of the New Testament to the Christian congregation. In the one Gospel of St. Matthew the church is spoken of no less than 36 times as "the kingdom." Other descriptions or titles are hardly found in the evangelists. It is Christ's household (Matthew 10:25) the salt and light of the world (Matthew 5:13, 15) Christ's flock (Matthew 26:31; John 10:15) its members are the branches growing on Christ the Vine John 15; but the general description of it, not metaphorical but direct, is that it is a kingdom (Matthew 16:19). From the Gospel then we learn that Christ was about to establish His heavenly kingdom on earth, which was to be the substitute for the Jewish Church and kingdom, now doomed to destruction (Matthew 21:43). The day of Pentecost is the birthday of the Christian church. Before they had been individual followers Jesus; now they became His mystical body, animated by his spirit. On the evening of the day of Pentecost, the 3,140 members of which the Church consisted were-
(1). Apostles;
(2). previous Disciples;
(3.) Converts.
In Acts 2:41 we have indirectly exhibited the essential conditions of church communion. They are
(1). Baptism, baptism implying on the part of the recipient repentance and faith;
(2). Apostolic Doctrine;
(3). Fellowship with the Apostles;
(4). The Lord's Supper;
(5). Public Worship.
The real Church consists of all who belong to the Lord Jesus Christ as His disciples, and are one in love, in character, in hope, in Christ as the head of all, though as the body of Christ it consists of many parts."
I'm no early church expert nor am I a theologian. I'm just a dude that loves Jesus and writes. I'm also a youth pastor, but that doesn't imply I know everything there is to know. But I do know that after the Gospel was preached people began to come together devoting "themselves to the apostles' teaching and to fellowship, to the breaking of bread and to prayer" (Acts 2:42).
People began to assemble together because of Jesus!
Because the Gospel was proclaimed people gathered in "ecclesia". Too often, we worship the act of worship or a certain worship leader or band, a certain pastor, a church's production, and many of us even think that in order for our lost family and friends to hear about Jesus they need to come to church. In Acts the Gospel was preached in a marketplace and then they gathered together. The Gospel needs to be proclaimed not just in the walls of our churches but in our schools, workplaces, marketplaces, etc! Church isn't meant to be a place to gather to just hang out, be entertained, or be a place to go only when life gets hard and bad things happen. So many think church is the only place where the Gospel can be shared. That's what Satan wants you to believe!
Proclaiming the Gospel is proclaiming Jesus regardless of what the world says and does.
If Jesus were to appear to many Christians in "ecclesia" today He'd be unwelcomed, because they are too focused on other things than simply proclaiming the Gospel inside and outside the walls of the church building. There are many great churches all over the world. I'm not saying every church is wrong nor am I suggesting any church in particular doesn't proclaim the Gospel. What I am wanting to get at is we Christians—as individuals—need to get back to what Jesus said in Matthew 28:19-20 and what Luke writes in Acts chapter 2 about the early church. This doesn't mean we will be perfect. One million Christians could gather in "ecclesia" and they still wouldn't be perfect. But Jesus is! Thankfully, Jesus sees fit to use imperfect people as His vehicle to deliver the Good News to the world!
This article isn't about whether or not the church you are connected with is right or wrong in anyway. It's not about your church's theology or how it's governed. This is about you. And me. If we want Jesus to be welcomed in our churches—or "ecclesia"—then we must get back to our roots. Revival will only come when there is true repentance! When the Gospel is preached and sinners turn to Jesus the kingdom of darkness doesn't stand a chance! It begins with each of us individually crying out to God, seeking forgiveness, and humbly doing what God has called us to do. We are all called to "make disciples" as Jesus commands in Matthew 28:19. We are all called to "go into all the world and proclaim the gospel" (Mark 16:15). Again, the Gospel shouldn't only be proclaimed within the walls of our church buildings!
Proclaiming the Gospel is more than just verbal communication. We must also proclaim the Gospel by the way we live. Does the way you live point others to Jesus?
We also must not forget that the early church first began to gather together after the proclamation of the gospel because of Jesus.
So, whether it's two or three gathered in "ecclesia" or 32,000—would Jesus be welcomed with open minds, open hearts? Would he see a people living out his commands without grumbling? Would he find a people of love, grace and forgiveness? Would he find a people—like King David—after His own heart?
"And when he had removed him, he raised up David to be their king, of whom he testified and said, 'I have found in David the son of Jesse a man after my heart, who will do all my will.'" – Acts 13:22 ESV
Can that be said of you and I?
Are we proclaiming the Gospel beyond just the walls of our churches?
Aaron Hall is the youth pastor at More 2 Life Ministries (More2Life.tv) in Okeechobee, Florida. You can follow his personal blog here: AaronHallBooks.com or connect with him on Facebook, Twitter or Instagram. This article first appeared on Aaron's blog: AaronHallBooks.com
Click here to receive Aaron's blog posts in your email inbox.
All Scripture quotations, unless otherwise indicated, are taken from The Holy Bible, New International Version®, NIV®. Copyright © 1973, 1978, 1984, 2011 by Biblica, Inc. ® Used by permission. All rights reserved worldwide.
Scripture quotations marked (ESV) are from The ESV® Bible (The Holy Bible, English Standard Version®), copyright © 2001 by Crossway, a publishing ministry of Good News Publishers. Used by permission. All rights reserved.