Remember Gospel Tracts? They Are Still Important for Our Culture Today
According to Billy Graham, "Nothing surpasses a tract for sowing the seed of the Good News."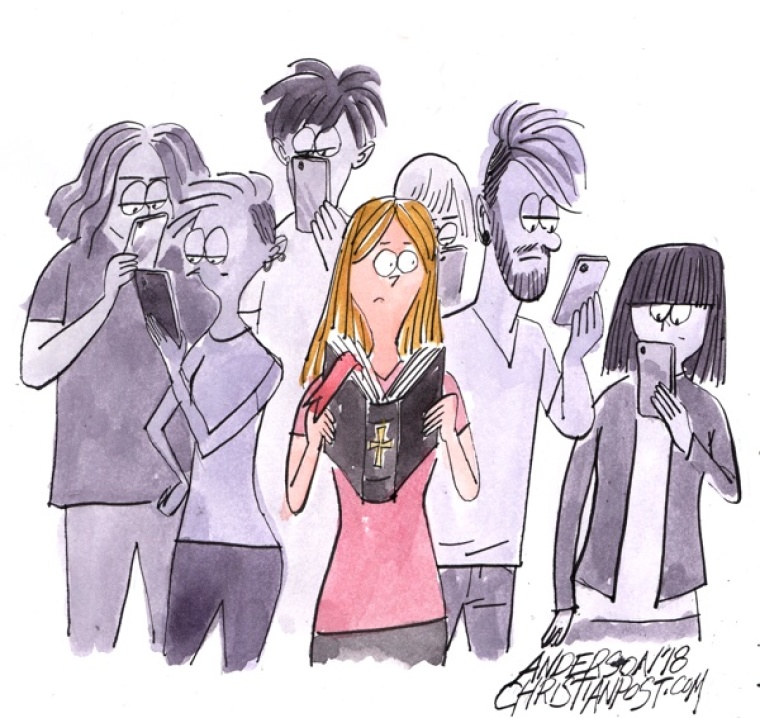 In writing to the Corinthian believers, Paul explains the lengths to which he would go to share the gospel: "To the weak I became as weak, that I might win the weak. I have become all things to all men, that I might by all means save some" (1 Corinthians 9:22). If Paul meant "by all means," he no doubt would have used gospel tracts as a means to reach the lost. Never underestimate the power of a good gospel tract.
After George Whitefield read one called "The Life of God in the Soul of a Man," he said, "God showed me I must be born again or be damned." He went on to pray, "Lord, if I am not a Christian, or if I am not a real one, for Jesus Christ's sake show me what Christianity is, that I may not be damned at last!" Then his journal tells us "from that moment...did I know that I must become a new creature."
According to Billy Graham, "Nothing surpasses a tract for sowing the seed of the Good News." A Christian book relates the true story of a diver who saw a piece of paper clutched in the shell of an oyster. The man grabbed it, found that it was a gospel tract and said, "I can't hold out any longer. His mercy is so great that He has caused His Word to follow me even to the bottom of the ocean." God used a tract to save the man.
Why should a Christian use tracts? Simply because God uses them. He used a tract to save the great missionary Hudson Taylor, as well as innumerable others. That fact alone should be enough incentive for a Christian to always use tracts to reach the lost, but there are even more reasons why we should use them. Here are a few:
Tracts can provide an opening for us to share our faith. We can watch people's reaction as we give them tracts, and see if they are open to listening to spiritual things.
They can do the witnessing for us. If we are too timid to speak to people about the things of God, we can at least give them tracts, or leave tracts lying around so that others will pick them up.
They speak to the individuals when they are ready. They don't read it until they want to.
They can find their way into people's homes when we can't.
They don't get into arguments; they just state their case.
Dr. Oswald J. Smith said, "The only way to carry out the Great Commission will be by the means of the printed page." Charles Spurgeon stated, "When preaching and private talk are not available, you need to have a tract ready...Get good striking tracts, or none at all. But a touching gospel tract may be the seed of eternal life. Therefore, do not go out without your tracts."
"Did You Get One of These?"
If you want people to accept a tract from you, try to greet them before offering it to them. If you can get them to respond to a warm "Good morning," or "How are you doing?" that will almost always break the ice and they will take it. After the greeting, don't ask, "Would you like this?" They will probably respond, "What is it?" Instead, say, "Did you get one of these?" That will stir their curiosity and make them feel as though they are missing out on something. So they are.
Perhaps you almost pass out at the thought of passing out a tract. Don't worry; you are not alone. We all battle fear. The answer to fear is found in the prayer closet. Ask God to give you a compassion that will swallow your fears. Meditate on the fate of the ungodly. Give hell some deep thought. Confront what it is that makes you fearful.
Do you like roller coasters? Some Christians want to try bungee-jumping or skydiving. Isn't it strange? We are prepared to risk our lives for the love of fear—and yet we are willing to let a sinner go to hell for fear of giving out a tract. Ask yourself how many piles of bloodied stones you can find where Christians have been stoned to death for preaching the Gospel. How much singed soil can you find where they have been burned at the stake? Part of our fear is a fear of rejection. We are fearful of looking foolish. That's a subtle form of pride. The other part of our battle with fear comes directly from the enemy. He knows that fear paralyzes. We must resist the devil and his lies. If God is with us, nothing can be against us.
If you have never given out tracts, why not begin today? Leave them in a shopping cart, or put them in your bills when you pay them. Then each night as you shut your eyes to sleep, you will have something special to pray about—that God will use the tracts you put somewhere. You will also have a deep sense of satisfaction that you played a small part in carrying out the Great Commission to reach this dying world with the gospel of everlasting life. Don't waste your life. Do something for the kingdom of God while you are able to. Always remember: treat every day as though it were your last—one day you will be right.
Ray Comfort is the Founder and CEO of Living Waters and the bestselling author of more than 80 books, including God Has a Wonderful Plan for Your Life, How to Know God Exists, and The Evidence Bible. He cohosts the award-winning television program "Way of the Master," seen in almost 200 countries, and is the Executive Producer of "180," "Evolution vs. God," "Audacity," and other films. He is married to Sue and has three grown children, and hasn't left the house without gospel tracts for decades. You can learn more about his ministry at LivingWaters.com.