Rosanna Arquette shouldn't apologize for being white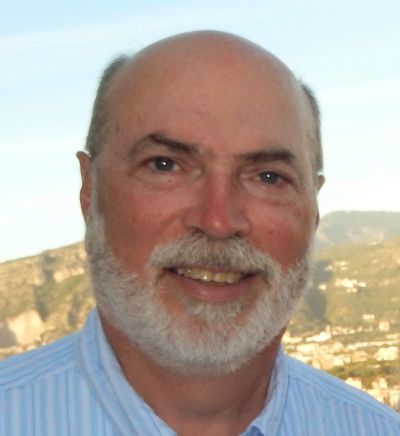 What was she thinking? American actress, film director and producer Rosanna Arquette posted an apology on Twitter for being born "white and privileged". She added, "I feel so much shame."
This apology is from a person who has great talent and has accomplished much in and for her craft. She is also a person of courage. She was among the first of the courageous women to speak out and accuse the powerful Hollywood producer Harvey Weinstein of sexual assaultive behavior. She has been a long-time social activist for causes she believes in, especially protecting women and children from sexual exploitation. What in the world does Rosanna Arquette feel she must apologize for?
I cannot help but feel Ms. Arquette has badly misinterpreted the suddenly over-used phrase "white privilege." To be sure, some people do throw around the white privilege phrase as if they can thereby accuse people of light-colored skin of some great wrong. But that is just nonsense. Moral culpability in life has nothing to do with the color of one's skin. We all have sinned says the Bible and our lives confirm this truth, but the Bible was not referring to skin color. There is no need to apologize for light colored skin.
Should Ms. Arquette feel shame for being from a privileged background? She must think so. Beto O'Rourke, one of the candidates for the Democratic Presidential nomination, also recently apologized for being a white man with a privileged background. Does a privileged background make a person guilty of anything? If so, then all Americans are guilty, when compared to the other 6 billion people on this planet. But this too is silly nonsense. Our background is our background. It carries no moral stigma nor does it carry a badge of honor. It just is. Some people are beautiful; some of us not so much. Do I expect an apology from Brad Pitt for being born handsome? Just silly nonsense.
The Bible is clear on the issue of privilege. We are created in God's image, infused with dignity and worth. That is the identity we have in God. Certainly not skin color, the size of our bank account or whether we are good-looking. Our privilege state means nothing to God. (Job 34:19: "Yet He is not partial to princes, nor does He regard the rich more than the poor, for they are all the work of His hands.") Jesus taught us about privilege on several occasions. In the episode of the rich young ruler, for example, Jesus taught that riches are a handicap for people who seek after God.
Perhaps Jesus' most relevant lesson about privilege is from the parable of the talents. The master of the estate was leaving for a long trip. He gave three stewards, what today we would call conservators, different portions of wealth to manage while he would be gone. To one he gave a very large amount, to another he gave a smaller amount, and to the third he gave the smallest amount, each according to their abilities. When he returned the stewards accounted for what each did with the wealth entrusted to them. The first two stewards, who had greater abilities and wealth than the third steward, invested the funds and earned a 100% return. The master rewarded them for their good stewardship. The third steward, who had the least ability and least wealth entrusted to him, merely guarded the wealth and earned a 0% return. The master took away the wealth and punished the man for not using his abilities to earn a return.
In the context of privilege, the lesson is this: You are not responsible for how much you are privileged or not privileged; you are responsible for using what you have been given, great or small, to the best of your abilities. For Christians, this means using our endowments of abilities and privileges to seek and serve God. For non-believers, the lesson is to use your endowment of abilities and privileges to live a life of meaning and purpose. If Ms. Arquette understood this lesson, she would not feel shame for being white or privileged. Sadly, she carries this unnecessary burden of shame.
The main point of the essay is completed above, but I cannot end without a further comment on the phrase "white privilege." As an epithet of shame, the term is nonsense, as discussed above. But as a reminder that there is still a gap between the opportunities available to most Americans and the opportunities available to many rural and urban black (and white) children, the term has validity. On this all people of goodwill can agree. The question whose answer still eludes us is how best to close the opportunity gap. We can start by rewarding those who use their talents wisely, and not rewarding those who do not use their talents.
Dr. Gordon Boronow is a professor at Nyack College.