School teaches kids to stop saying 'mom,' 'dad': Why this story matters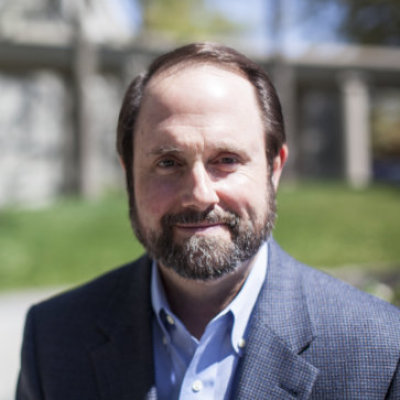 A private school in Manhattan is encouraging its students to stop using the terms "mom," "dad," and "parents" because the words make "assumptions" about kids' home lives. Instead, children are encouraged to use the terms "grown-ups," "folks," "family," or "guardians" as substitutes.
In its push for gender inclusion, the school wants its students to substitute "people" for "boys and girls." Rather than lining up as boys and girls, they are to line up alphabetically or by types of shoes. If someone says, "a boy can't marry a boy," they are encouraged to respond by saying, "People can love and commit to whomever they please, it's their choice who they marry." Instead of wishing each other "Merry Christmas!" or even "Happy Holidays!," they are to say, "Have a great break!" 
When I saw the story, I assumed it was about another highly secularized school at war with Judeo-Christian morality. Multiple examples of such conflicts are in the news these days. For instance, a curriculum being considered in California seeks to displace Christian culture and recommends that teachers instead lead students in a series of songs and chants to the Aztec gods (whom the Aztecs traditionally worshiped with cannibalism and human sacrifice, by the way). 
It turns out, the school in Manhattan is Grace Church School. A school official explained their language policy: "As part of our Episcopal identity, we recognize the dignity and worth common to humanity." 
Why we must be spiritual "fruit inspectors" 
There are two kinds of threats in our fallen world: those we can identify and those we cannot. 
Examples of the former abound: a New York bill that could force schools to teach sex education to kindergartners and gender identity to second graders; the escalation of forced marriages and physical violence against Christian women around the world; and the Biden administration's push for taxpayer-funded abortions, for instance. Like an Eiffel Tower-sized asteroid that missed our planet on March 5 but will return in eight years, we can see these threats coming. 
Other threats are not obvious until they are dangerous, like a meteor that caused "Earth-shaking booms" over Vermont on March 7. Such threats are especially insidious because, by the time we know we are in a conflict, it can be too late to respond. 
This is true medically of cancer, heart disease, and other ailments. It is true geopolitically with rising threats from China and elsewhere. And it is true spiritually as well. 
In fact, I fear threats from within the body of Christ far more than those from without. 
Jesus warned us to "beware of false prophets, who come to you in sheep's clothing but inwardly are ravenous wolves" (Matthew 7:15). How are we to identify them? He told us, "You will recognize them by their fruits" (v. 16). Ultimately, our Lord assured us, "Every tree that does not bear good fruit is cut down and thrown into the fire" (v. 19). 
In the meantime, it is vital that we be "fruit inspectors" of those who claim to serve and represent our Lord. 
The Bible is an anvil 
Grace Church School is an example of this challenge. I wholeheartedly agree that we should "recognize the dignity and worth common to humanity." Every human is created in the image of our Creator (Genesis 1:27), someone for whom Jesus died (Romans 5:8) and therefore a person of sacred worth. 
However, we do not "recognize the dignity and worth common to humanity" by violating God's word and will for humanity. Scripture not only tells us that we are loved by God (John 3:16)—it also tells us how to live our best lives and how to relate to others in truthful, redemptive ways. When we alter or reject biblical revelation on sexuality or any other issue, however kind our motive might seem, we do far more harm than good. 
The Bible has been likened to an anvil—we do not break God's word; we break ourselves on it. 
This threat of internal compromise in the body of Christ is growing exponentially today. As I have written previously, for the first time we are facing widespread claims that religious freedom is being used by evangelicals to harm others and thus should be disallowed. We are being caricatured as homophobic, bigoted, and dangerous. We are seen as the majority oppressing the minority. If we stand for biblical truth, increasingly we will stand alone. 
Such pressure is especially difficult for those whose institutional futures are in question. Religious schools who affirm biblical morality could risk the loss of Title VI federal assistance for their students, inclusion in the NCAA and other organizations, and even their tax-exempt status. Trustee boards composed primarily of businesspeople will be sorely tempted to concede their moral codes rather than risk their institution's financial health. Similar risks await religious hospitals, adoption agencies, churches, and other ministries. 
What Christians should do
How should followers of Christ respond to the "cancel culture" phenomenon?
One: See persecution as a call to courageous perseverance.
David said to the Lord, "Consider how many are my foes, and with what violent hatred they hate me" (Psalm 25:19). This was the experience of someone the Lord described as "a man after my heart" (Acts 13:22). If he faced "violent hatred," we should expect the same. And we should pray for God's protection as we continue to share God's word.
Here was the secret to David's courage: "I have set the Lord always before me; because he is at my right hand, I shall not be shaken" (Psalm 16:8). Let's do the same.
Two: Seek the reward of God before the acclaim of the culture.
It is often possible to serve both Christ and Caesar (cf. Matthew 22:21). Joseph was able to serve the Egyptian pharaoh and his Jewish family. Nehemiah was cupbearer to the Persian king and governor of Jerusalem. Esther was queen in Persia as well as her people's protector.
But when we must choose, we must choose Christ over Caesar.
Peter and John said to the Sanhedrin's demand that the apostles cease preaching: "Whether it is right in the sight of God to listen to you rather than to God, you must judge, for we cannot but speak of what we have seen and heard" (Acts 4:19–20). Daniel continued praying to God in defiance of the king's edict (Daniel 6:10). Jeremiah risked his life to speak prophetic truth to the king (cf. Jeremiah 38:14–23).
It is a paradoxical fact that the less we seek the acclaim of people, the more faithfully we can minister to them. Henri Nouwen noted: "We can really be in the world, involved in the world, and actively engaged in the world precisely because we do not belong to it, precisely because that is not where our dwelling place is. Precisely because our home is in God, we can be in the world and speak words of healing, of confrontation, of invitation, and of challenge."
Three: Choose to engage the culture with truth and grace.
Jesus' words are emblazoned on libraries and universities across the land: "You will know the truth, and the truth will set you free" (John 8:32). But context is vital.
In the previous verse, our Lord "said to the Jews who had believed in him, 'If you abide in my word, you are truly my disciples'" (v. 31). Only on this condition would they know the truth and be set free by it.
Here we learn this vital fact: humans find true freedom only in obedience to the word of God.
As a result, when we speak truth to culture, we are giving others a gift they desperately need but can find nowhere else. Counter to the postmodern claim that all truth is personal and subjective, which makes evangelism and ministry an "imposition" of our beliefs on others, we are sharing good news that is vital and transforming.
An oncologist is not intolerant when she tells her patient that he needs lifesaving surgery. An attorney is not intolerant when he advises his client that she needs to plead guilty to avoid an even harsher sentence.
It is urgent that we continue to speak biblical truth to cultural issues. But it is also urgent that we speak the truth "in love" (Ephesians 4:15). In fact, such kindness is especially important as our response to the unkindness of others.
Jesus told his followers, "You have heard that it was said, 'An eye for an eye and a tooth for a tooth.' But I say to you, 'Do not resist the one who is evil. But if anyone slaps you on the right cheek, turn to him the other also'" (Matthew 5:38–39). In Jesus' day, the left hand was never used in public. As a result, if I were to slap you "on the right cheek" with my right hand, I must employ a backhanded motion. This is obviously a shaming action rather than a life-threatening attack.
Jesus' words depict physically what "cancel culture" through social media attempts to do verbally. According to our Lord, we must not respond in kind.
Scripture is clear: we are to "put away all malice and all deceit and hypocrisy and envy and all slander" (1 Peter 2:1). Instead, we are "to speak evil of no one, to avoid quarreling, to be gentle, and to show perfect courtesy toward all people" (Titus 3:2).
With our words and attitudes, we are to reflect the truth and grace of our Lord.
Conclusion
Paul encouraged Timothy to "fight the good fight of the faith" (1 Timothy 6:12).
We do this by our personal character: "Pursue righteousness, godliness, faith, love, steadfastness, gentleness" (v. 11). To "pursue" (the Greek word means to "run hard after") these virtues in our fallen culture is indeed a "fight."
And we do it by our public words: "Devote yourself to the public reading of Scripture, to exhortation, to teaching" (1 Timothy 4:13).
I'm convinced that if Paul were alive today, he would be using social media to spread the good news of God's love and the truth of his word. And he would face criticism and worse.
Cardinal Newman was right: "Nothing would be done at all, if a man waited till he could do it so well, that no one could find fault with it." Those who oppose biblical truth may try to cancel those who proclaim it, but we know how the story ends. As my college professor said, we can summarize the book of Revelation in two words: "We win."
In the meantime, let's be faithful to speak biblical truth with biblical grace. Let's remember that those who reject this truth need it the most. And let's choose the courage that honors Jesus and demonstrates the relevance and power of our faith to our fallen world.
Albert Schweitzer testified, "Truth has no special time of its own. Its hour is now—always."
Do you agree?
Originally published at the Denison Forum