Secular Hip-Hop Has Had an Interesting Past With Theological Concepts
Within many evangelical circles, hip-hop has been deemed a heathen genre. I want to challenge that notion and force folks to think critically and theologically about secular music.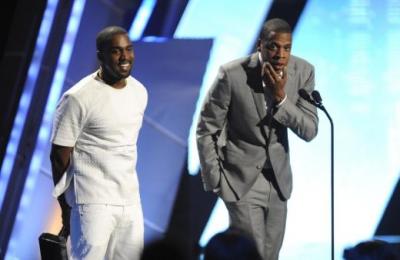 "How great is our God!" A smooth, elegant voice pierced the air on February 12th 2017 with this simple exhortation. Light piano and electric melodies waded into the background as a 23-year-old artist with a prominent "3" on a ball cap came into frame at the 59th Grammy Awards. Twenty-six million people watched live as Chance the Rapper began his first verse: "Magnify, magnify, lift it on high." Secular hip-hop has had an interesting past with theological concepts. Being from a conservative background, I've been dissuaded from the genre altogether. Within many evangelical circles, hip-hop has been deemed a heathen genre with the exception of a few popular Christian hip-hop artists. I want to challenge that notion and force folks to think critically and theologically about secular music. Three primary phases of theological themes mixing with secular hip-hop can be easily characterized by recent Kanye West releases: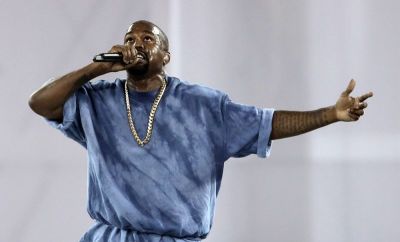 In 2004 Kanye West released his debut album "The College Dropout." Other than being a remarkable piece of art and critically acclaimed masterpiece, there was one particular song on the new work that garnered extra attention. Track #7 was "Jesus Walks." Though mixed with profanity, Kanye brought the religious conversation to modern rap music with God-concerned lyrics and samplings of the traditional Gospel song, "Walk With Me."
Moving forward nine years, we come to 2013 with Kanye releasing "I Am a God" six days before his new album "Yeezus" was released. Many Christians read the titles of West's work and dismissed it as heresy, mockery or disrespectful. Little did they know the song is based on Psalm 82, "You are gods; you are all sons of the Most High (CSB)."
The third phase brings us to what we're currently experiencing. The Life of Pablo was released on Valentine's Day 2016. In West's most recent album, gospel music pervades the entirety of his work. From a 12-time Grammy award-winning gospel musician to samples of a four-year-old preaching, Kanye delivered a fusion of Christian theology, radical vulnerability and futuristic hip-hop vibes.
As is typically the case, Kanye started a new trend for his genre. Twelve years after the release of "Jesus Walks", West shows it's not only possible to mention God and the Christian Jesus, it's time to bring these themes to the forefront of hip-hop. In the first song on the album, "Ultralight Beam," we hear a guest verse by the young artist out of Chicago with a prominent "3" on his ball cap. Little did we know, this was a preview of Chance the Rapper's upcoming mix tape: Coloring Book.
Coloring Book was released in May of 2016. Where Kanye had theological themes, allusions and occasional Scripture references, Chance developed a magnum opus so laden with evangelical praise that it is officially classified on Wikipedia as part of the Christian Hip-Hop genre. It's filled with lyrics such as:
"He has ordered my steps, gave me a sword with a crest."
"I'm gon' praise Him, praise Him 'til I'm gone."
"God is better than the best thing that the world has to offer."
The latter is from the song How Great preformed in a mash-up at the Grammys.
I'm urging Christians to open their ears for secular hip-hop artists, for there is plenty to be learned. We don't have to affirm all of their songs, lyrics, actions or theology, but God is being glorified and we should take notice. Gospel mingling with mainstream music is no doubt an evidence of God's common grace. The most popular genre in the US, typically full of pride, materialism and hyper-sexuality, is being infiltrated by theological ideas. The lyrics of these high-profile songs do not contain the full Gospel, but elements of Christian belief are being warmed up in eager listeners' ears.
Just like C. S. Lewis or J. R. R. Tolkien, they're producing art that invites patrons into theological themes that melt through to their subconscious. Categories are being formed that allow Christian thinking to be more palatable and desirable.
Racial reconciliation is also being achieved through hip-hop. As more and more white folks begin listening, learning and loving music created and produced by people of color, they understand the viewpoints, beliefs and emotions of artists more clearly. Social issues are being aggressively addressed and millions of ears are taking it in. We should be eager to listen to our black brothers and sisters as they use hip-hop to communicate.
Kirk Franklin and Chance bounced and danced around the stage with the gospel choir. Near the end of the performance, Chance passionately describes his God as "Powerful, Merciful, Worthy, Worthy!" In this, we can sing along with Chance, Kirk, Lecrae and Kanye, for our God is truly Great and worthy to be praised! May we open our eyes and ears as the very culture around us unknowingly grasps for the realities of our God.
Bryce Crabb is from Arkansas where he received his B.S. in Economics from the University of Central Arkansas. He's currently pursuing a graduate degree from The Southern Baptist Theological Seminary in Louisville, KY. Bryce enjoys hip-hop music, disc golf, films, chess, and Texas A&M Football.