So few ambassadors to represent Jesus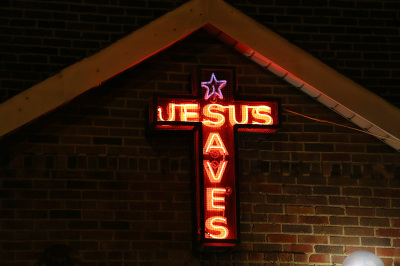 There's an episode of "Madam Secretary" where the U.S. ambassador to Myanmar goes rogue. World leaders have worked hard to forge an agreement. But as representatives arrive for the signing ceremony, they are astonished to find our ambassador publicly demonstrating against the deal. The Secretary is embarrassed and enraged. The ambassador loses his job. Clearly, the diplomat over-identified with his host country and lost sight of his role as a U.S. government representative.
This episode might describe some corners of the Church in America. We, too, seem to have lost our "distinct-ness". God called us out from all the peoples of the earth.  He granted us citizenship in a society that's ruled by a different King. We inherited a culture that reflects this King. And we've been sent back into the world as his ambassadors.
Do we see ourselves as just a "better version" of the world? Or are we truly representatives of one realm to another? Our answer has implications for how we live and interact with people outside the Church.
People need to see God's "other way" lived out. When God came to dwell among us, we were able to see in Jesus what God is really like. In the same way, the Church has an opportunity and responsibility to demonstrate what God's Kingdom is really like. Can people see and taste the fruit of lives led by God's Spirit?
Look at God's example to us, recorded in Matthew 9. Jesus passes through cities and villages, telling people about his kingdom. At one point, he looks at the crowds, and he is filled with compassion. Jesus perceives that these people are helpless and harassed, like sheep without a shepherd. And he laments that there are so few ambassadors to represent the ways of his culture.
When we see ourselves as just a better version of the world, we pressure the world to catch up. But when we see ourselves as ambassadors of another kingdom, we strive to become more authentic representatives of our true homeland. The world is not the project — we are the project. Ambassadors don't control; they represent. God wants the world to experience Christ in us.
Israel was called out of all the nations of the earth to be a demonstration society of life with God. They were blessed by God to be a blessing to all those nations they were called out from. Those of us who dwell with God in Christ have been grafted into this same society with this same purpose.
But today, the world sees the Church as people who fight with worldly weapons, both figuratively and literally. We have exchanged the New Testament metaphors of salt, light, yeast, and fragrance for worldly ones like hammers, pitchforks, pillories, and guns. And we've done all of this in God's name, taking on his name in vain.
Anyone who has read the Bible or studied Church history knows we aren't the first generation to lose our "distinct-ness" as God's people. Israel intermarried with people who disregarded God's authority, just as they worshiped idols and other gods. Later, Paul had to admonish the early churches to possess their new way of life.
Jesus said His kingship is not of this world. In his John 17 prayer, he said the same to his followers. We aren't of the world, but we are in it. We are in the world as his ambassadors — agents of a kingdom the world needs to see and experience.
There is a flock all around us that need a Good Shepherd.  Will they find him in the people who claim to follow him? God is love, am I? God so loved the world that he sacrificed; will God's kindness lead people to repentance; will mine? God looked at the crowds with compassion because they were helpless and harassed; will I?    
The U.S. ambassador to Myanmar went rogue. He over-identified with his host country and lost sight of his role as a U.S. government representative. As Christ's ambassadors, have we over-identified with the patterns of this world and lost sight of the patterns of our homeland? We must be Kingdom envoys — a diplomatic body that faithfully reveals and represents the way of Christ among the helpless and harassed.
Rick Shafer serves as the Executive Director of Faith Formation and Global Mission of Port City Community Church, where he works to foster and assess spiritual growth, and steward international relationships. Prior to joining Port City, Rick and his wife, Liz, served four years with YWAM, operating from the United States.