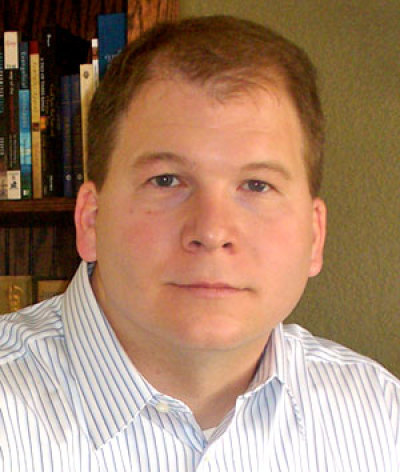 From all of us at the Colson Center, I want to wish you a very healthy, happy New Year. Next on BreakPoint, some thoughts as we look ahead to 2018.
A few weeks ago, Taylor Swift's tweet that "she could not have asked for a better year," was met with outrage and condemnation. How could anyone think 2017—with its fake news, Charlottesville, North Korea and overall political chaos—was a good year, they tweeted back?
Of course there are many people deeply, and rightly, concerned by what we saw culturally and politically this past year. And having watched the Human Rights Campaign's rally outside the Supreme Court proclaim that a couple not getting a cake from Jack Phillips was a "matter of life and death," there's also a lot of melodramatics going on about how bad things really are. I'm tempted here to say something about net neutrality, in fact.
But let me say instead, on behalf of all of us at the Colson Center, just how grateful we are to God for your support. And we're thankful for how He's using this ministry. Every one of our main initiatives—whether the BreakPoint commentaries, our podcast, the Wilberforce Weekend, the short courses, and the Colson Fellows Program—are reaching more people than every before. And we're thankful to be on sound financial footing. And so many of you are to be thanked for that.
So what's headed our way in 2018? I'm no prophet, but I do want to repeat something I said on BreakPoint at the start of 2017:
Christ-followers must be wary about what French philosopher and theologian Jacques Ellul called the "political illusion"—the idea that our problems are primarily political ones with only political solutions. As Chuck Colson put it, salvation will never arrive on Air Force One.
This time last year, many Republicans were over the moon about their political prospects, and many Democrats were sure the end of civilization was upon them.
As I wrote a year ago after President Trump's stunning electoral victory: "As the Democrats learned the hard way, what goes around comes around. The election was a reaction to extreme secular liberal policies. And after Republicans attempt to dismantle the Obama agenda there may very well be an equal and opposite reaction."
And here we are, just a year later. The President has indeed had some notable successes: nominating Justice Neil Gorsuch for the Supreme Court, the destruction of ISIS in Iraq, the repeal of the HHS contraceptive mandate, the Justice Department opening an investigation into Planned Parenthood's selling of fetal body parts, and more.
But make no mistake, the political winds seem to have, as political winds tend to do, shifted—as evidenced by Democratic gains in Virginia and in Alabama of all places. Would you have imagined last year at this time that the Democrats would feel good about their retaking of the House in 2018?
And so I start 2018 as I did 2017, warning Christians to "beware of the political illusion." Reminding us—me included—to stay in the game but to place our hope where our hope belongs: in the bedrock truths that Christ is risen, Christ is Lord, and that Christ will come again to restore all things.
And that's why the most important question for us looking at 2018 is whether the Church will, as Chuck liked to say, "be the church." Will each of us take seriously our call, the call that all Christians share, to engage the culture around us as agents of restoration?
Of course, we can only do this by drawing nearer corporately and individually to Jesus, seeking fellowship with Him and with each other, and going deep in His truth for the world around us.
So stay tuned to BreakPoint in 2018, where we'll continue our commitment to bring clarity amidst the cultural chaos. Sign up for our podcast, which features the daily commentaries and three longer form features each week, and don't miss this year's Wilberforce Weekend, which features Eric Metaxas, Joni Eareckson Tada, Fr. Robert Sirico, Andrew Peterson, and more. It's going to be quite a year.
2018, the Year Ahead: Sure Hope or the Political Illusion?
At the beginning of this new year, join the Colson Center as we commit to take seriously the work of the Church, speaking with clarity and wisdom as we engage the culture. Stay connected to BreakPoint, listen to the podcasts, and mark your calendar for the Wilberforce Weekend, May 18-20 in Washington D.C.
Orginally posted at BreakPoint.