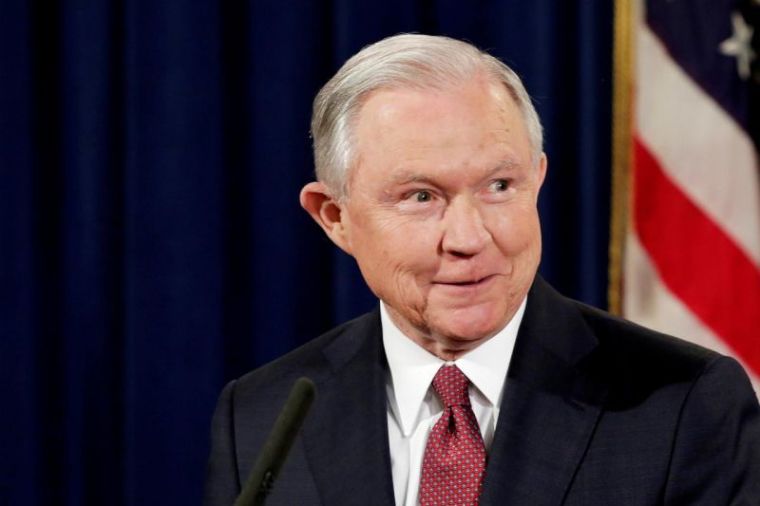 At the time, I thought what I was seeing was horrific. Little did I know I was seeing one of the "lucky" ones. A little malnourished baby was wailing behind bars, in a jail cell able to nurse from her mother, rather than being stripped from her mother's milk and love.
Down here near the Arizona border, I have been in various prisons, detention centers, and holding facilities for immigrant children; meeting with detained asylum-seekers who are being denied basic legal rights like a fair trial; and I've ridden along with U.S. border police as they inspect the border and the border detention centers.
I cannot remove from my head or heart the on-going images of our nation arresting families, separating children from parents, and segregating them from the eyes of the outside world. Concentrating them in detention centers, cages and tents, forcing them to live day in and out without knowing where their family is. It was hard for them to make eye contact with any of us adults, even those of us desperately looking to serve as allies, because they didn't know who they could trust. They'd crossed the border fleeing violence and/or poverty and are now here – still terrified for their lives. Sent back, they know they could face death.
The humanitarian crisis here is often far worse than it is made out to be in most of the press. Even from the most heart-wrenching pictures and articles, we see only a small portion of the agony involved.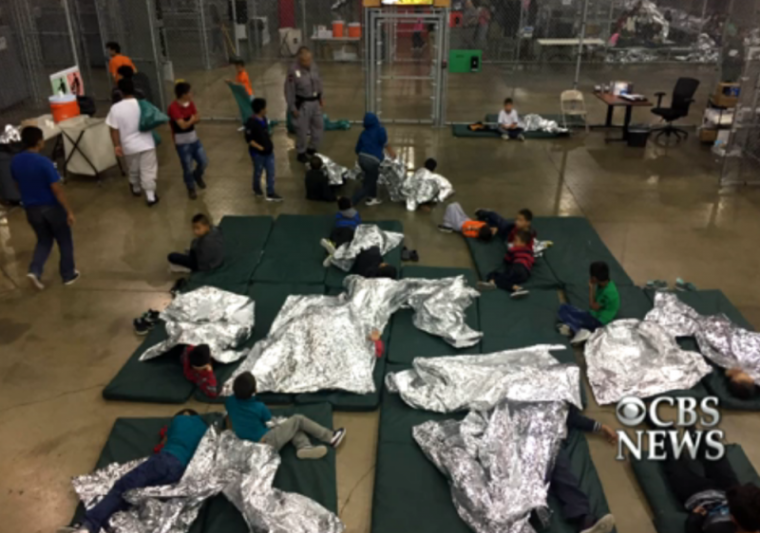 Even now as the Trump Administration makes moves to end one particular form of family separation, detaining families and treating them as the enemy at the border, no matter their reason for being there — whether it's political asylum or economic salvation — is the barbarous predication that they are here to disrupt the lives of American citizens. It is this last point that troubles me so viscerally.
Such paranoia is, of course, the product of a loop of demagogues feeding bigots who take their inner frustrations out on people who have no recourse to fight back. Immigrant families do not want to do our nation harm; they are desperate. Many have been separated for years and even decades by our broken visa system.
Our government's bureaucracy adds insult to injury by being disorganized, unintentional, and lacking any transparency and accountability. It is wrong. It is sick. It is a shining example of contemporary injustice run amok by an administration that could not care at all about basic decency. And it didn't have to be this way.
With this front of mind, I found myself, as an Orthodox rabbi, simply stunned looking at a picture of the Attorney General of the United States holding a plaque with the famous words from the Book of Deuteronomy: Tzedek Tzedek Tirdof. "Justice, Justice, Shall You Pursue." In this photo, Jefferson Beauregard Sessions is being presented honored by the Orthodox Union, among the most prominent Orthodox Jewish advocacy groups, while overseeing one of the most brutal and cruel anti-immigration programs this nation has seen in generations.
This was not some satirical farce but a Jewish reality. The Orthodox Union's act of giving a man — whose racism has kept him from the federal bench — a plaque inscribed with holy words from the Torah, is a complete abdication of their moral foundation. The Orthodox Union has since spoken out against separating families but that picture cannot be erased from the consciousness of my faith and our nation.
The Orthodox Union isn't alone in its misappropriation of scripture. Sessions and White House spokesperson, Sarah Huckabee Sanders, have offered Biblical justification for separating families, saying the Bible supports the law. Nothing could be further from the truth about the central teachings of the Bible, which emphasize time and time again the need to prioritize the needs of the immigrant and reject xenophobic ultra-nationalism.
Consider this ancient rabbinic commentary on the Torah: "God gathered the dust [of the first human] from the four corners of the world ... Why from the four corners of the earth? So that if one comes from the east to the west and arrives at the end of his life as he nears departing from the world, it will not be said to him, 'This land is not the dust of your body, it's of mine. Go back to where you were created.' Rather, every place that a person walks, from there she was created and from there she will return,'" (Yalkut Shimoni, Genesis 1:13).
We are created as soul-ful beings not nationalistic earth-ful beings. It is true that, for some, the idea of immigration has run counter to a dangerously narrow-minded notion of a "pure" society, where a monoculture of opinion and skin tone reigned supreme. They've sought to degrade vulnerable people and use their lack of access to protection as a cudgel to exploit, stereotype, harm, and dehumanize.
However, it is always true that in America there is the opportunity for sons and daughters of parents from the four corners of the world learn from another, become friends, and forge relationships without hindrance. The overall acceptance and assimilation of people from different cultures and backgrounds over time has strengthened this country immeasurably and made it special among nations.
What we've witnessed in these dark days can never and should never leave our thoughts. Children, whose eyes should be bright and innocent, darkened by irrevocably harrowing experiences. Their stares bore through my soul, questioning why I wasn't doing more to relieve them of their plight. I had no answers to give them.
Those of us who pay taxes in this country and are thus morally complicit, simply cannot claim to hold family values and respect human dignity without dedicating some time toward resolving this crisis. We must mobilize our religious institutions. If faith leaders say "we avoid politics" make it clear that's religious hypocrisy because silence is a political move, oftentimes the most consequential of political strategies. For the love of G-d, do anything BUT remain silent or offer justifications for terrorizing little children and breaking apart families. May G-d have mercy on this country for turning a blind eye to the suffering of children.
Actions you can take:
1. Call your elected officials
2. Donate to the groups doing great work.
3. Lead (or join) public protests in your community
4. Sign the many petitions going around
5. If you are a lawyer down here in a border state, we desperately need a few hours of your pro-bono support.
6. Pray, but pray in a way that expands your spiritual consciousness for empathy.
7. Get licensed to foster as there are an increasing number of vulnerable children needing temporary housing.
Rabbi Dr. Shmuly Yanklowitz is an activist, social entrepreneur, and the author of 14 books on Jewish ethics. The opinions expressed here represent the author's and do not represent any organizations he is affiliated with.