The Conversation You Should Be Having With Your Child – Now
If you're not careful, your child could end up being a casualty in the battlefield of an increasingly angry America.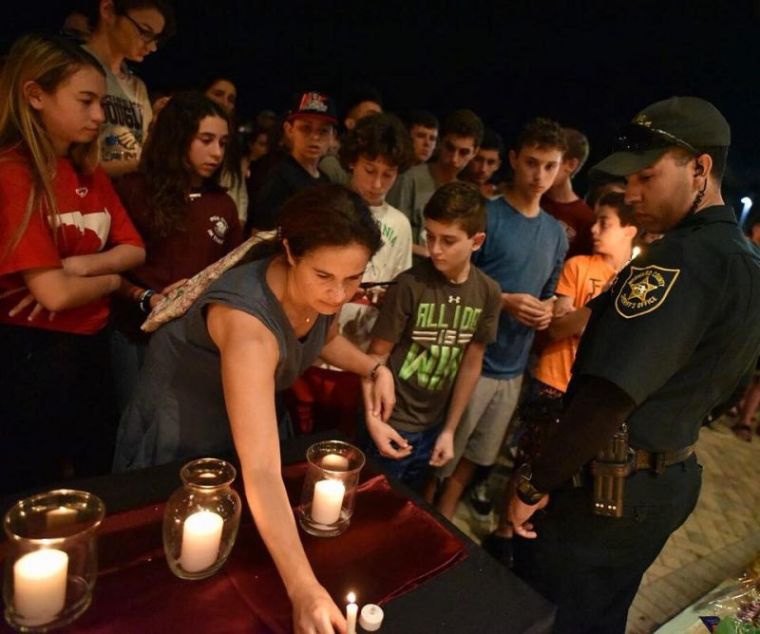 This week's Parkland, Florida shooting, courtesy of Nikolas Cruz, was the 18th school shooting this year. Folks, we're only halfway through February. Does your child know how to process his or her emotions in healthy ways? If not, it could come back to haunt more than you in years to come. If you're not careful, your child could end up being a casualty in the battlefield of an increasingly angry America.
What Cruz did gives every parent an opportunity to sit down and talk with his or her child – and far more. Parenting involves a lot more than providing a roof over the head of your child. It is to accept the obligation to help your child process current events in healthy ways, so he or she learns to think rightly and act responsibly. If you're not doing this, you are not parenting well. The good news is that you can make positive changes in your parenting and double down, starting today.
If you ignore your child, he or she could eventually go away – to a very dark place, a place of no return. If you have a child, you (not the school system, government or church) are the primary person responsible for his or her moral, spiritual, and educational wellbeing. There has never been a time in America where this truth was more relevant, in need of saturating every aspect of parenting. Pay careful attention to your child while you still can.
Cruz is a tragic example of a young man who didn't go bad overnight, but gradually, over the course of years. His parents did not adopt him dreaming of the day when he would walk into a school and shoot students. If you're not careful, over the course of time your child could go bad, too. All that is necessary is a bit of neglect over time, even if unintentional. Are you truly paying attention to your child?
As a parent, you need to talk with your child – immediately – about what happened in Parkland. And, you need to listen. The age and maturity of your child should determine the information you provide (you don't need to get into the grizzly details). The bottom line is that your child needs to know that Cruz took his anger out on innocent people. The method is not the matter. The issue is that he did not deal with his disappointments and anger in healthy ways. Finally, his inability to cope led him to do something devilish. A number one thing you need to do as a parent is make sure you're helping your child learn how to process his or her emotions in healthy ways.
The time to raise a teenager is long before he or she reaches the teen years. Small problems with anger, communication, resentment, unforgiveness and bitterness become lifelong struggles when not addressed early on. You should be talking with your child every day – throughout the day – and helping him or her learn how to make wise, loving, mature choices. They need to know how to live in a world filled with more and more people who are angry, hateful and incapable of exercising healthy communication and conflict resolution skills.
What else can you do, as a responsible parent? You should not allow a smart phone, tablet, computer, gaming console or television to be your child's baby-sitter – or bedside companion. The average teenager already spends more time with electronic devices every day than they do sleeping. In other words, the average American family already has a big problem on its hands: the majority of parents aren't really raising their children. How's that for a wake up call?
We must remember that we become like those with whom we spend the most time. With who, or what, is your child spending the majority of his or her time? Your answer reveals who or what is really raising your son or daughter.
Would you hand your child a loaded gun and expect him or her to know how to use it responsibly? Of course not. Then why, for the love of God, would you give him or her unsupervised, lengthy access, to devices we all know can quickly lead to a cesspool of depravity in a matter of clicks?
Are you doing your job as a parent, talking with your child – and listening? Are you attentively watching how they interact with you and their peers, stepping in every time they need assistance? Or, have you been ignoring your child – even subtly? If so, make adjustments to your parenting that will help raise the kind of model citizen our nation desperately needs at this key time. If you do, you'll be a successful parent. No amount of other success can compare.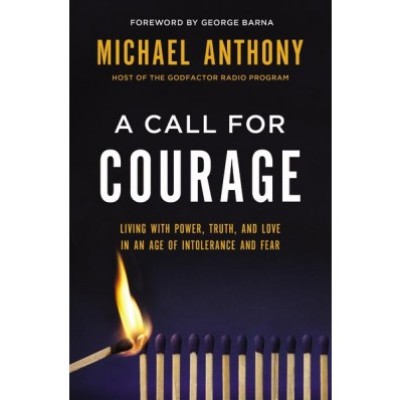 Michael Anthony is the author of the book "A Call For Courage: Living With Power, Truth, and Love In An Age of Intolerance and Fear," a speaker and blogger (CourageMatters.com), and lead pastor of Grace Fellowship in York, Pa. His opinions expressed in this piece are his own.