The Left's New Abortion Orthodoxy
After eight years of over-the-top extremism, the Left is making it quite clear: you ain't seen nothing yet.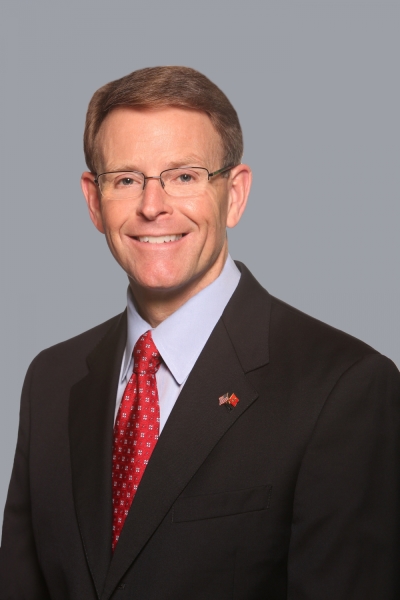 After eight years of over-the-top extremism, the Left is making it quite clear: you ain't seen nothing yet. If you thought the last two Democratic platforms alienated moderates, wait until you see next year's elections. That's where the party hopes to take out some of their own and replace them with radicals whose agenda on abortion is: not safe, not rare -- and always legal!
That's bad news for pro-life Democrats like Rep. Dan Lipinski (D-Ill.), one of the few remaining socially conservative Democrats in Congress. And, if NARAL and MoveOn.org get their way, the last. Groups across the far-Left spectrum are funneling all of their money to primary Lipinski, who's been a reliable member on everything from abortion limits to same-sex marriage. But, as this coalition is proving, there's no room in the Democratic Party for anything but full-throttled extremism. "Time is up for Congressman Lipinski. For too long, Dan Lipinski has ignored the needs of working families across Illinois, by pushing his fringe ideological agenda at the expense of women and families across the state," according to NARAL President Ilyse Hogue.
Fringe agenda? As usual, liberal Democrats are trying to connect with a country that overwhelmingly supports the abortion restrictions their party does not. After last November's election, most pundits thought Hillary Clinton's crowd would learn its lesson about no-limits abortion and transgender fanaticism. Instead, it's still following the far-Left into some of the most radical terrain on social issues ever broached. Welcome to the new Democratic orthodoxy, where dissent -- even of the reasonable variety -- is not tolerated.
In the last election, voters made Clinton's party pay for not practicing the diversity it preaches. An agenda that bucks the mildest regulations on abortion, forces taxpayers into a financial partnership with the abortion industry, and promotes the killing of children up to the moment of birth may be where the Democratic Party is, but it's not where Americans are. We're seeing that play out right now in Alabama, where liberals thought the allegations of sexual misconduct against Republican Roy Moore would be enough to destroy his career, let alone his candidacy. But, as more columnists are pointing out, abortion is becoming a "firewall issue" for the former chief justice of the state.
Moore, who is adamantly pro-life, is quite a contrast to opponent Doug Jones, who thinks it should be legal to slaughter babies seconds away from birth. That may prove too much for Alabamans, who, The Hill newspaper explains, overwhelmingly (58 percent) think abortion should be illegal in most or all circumstances. In fact, it points out from polling, Alabama is more pro-life than "all but three states in the country."
Most people aren't going to overlook potential misconduct, but late-term abortion is a bridge too far for many Alabamans. Susan Fillipelli, a former member of the state's GOP steering committee, says voters are fired up about Jones's stance -- so much, she thinks, that it may overcome any of the long shadows hanging over Moore's campaign. When Susan announced that she was sitting the special election out, fellow Republicans were frustrated. "The pushback I get is, 'You are going to make sure an abortionist gets into office.' That comes back as the No. 1 issue that people push back on,'" she said.
The contrast between the two parties on the fundamental issue of life has never been clearer.
Tony Perkins' Washington Update is written with the aid of FRC senior writers.
Tony Perkins is president of the Family Research Council.