The "Memo" Battle, National Security and Holding Government Officials Accountable
If we are to hold government officials accountable, with some exceptions, their actions should be open to the public.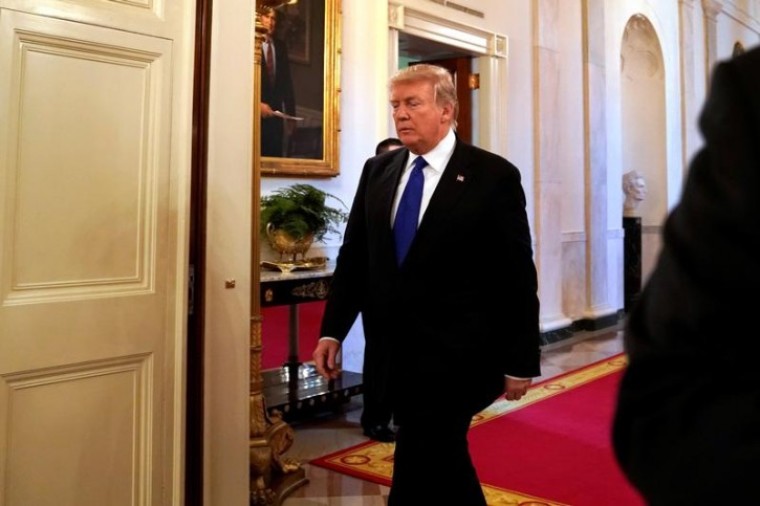 Now that the House Intelligence Committee has released the majority (Republican) memo on the intriguing backstory behind the Russia investigation, the Democrats want equal time for their minority memo too. That is understandable. But there are issues here, things like truth and transparency, which transcend politics-as-usual.
If we are to hold government officials accountable, with some exceptions, their actions should be open to the public. Matters of national security are treated differently of course. It also makes sense to shield from real-time public scrutiny those robust policy debates within officialdom that might otherwise be chilled if made instantly public, or that might lead other nations to harm us. We live in a dangerous world, and none of us want to needlessly impair public safety. Nor do we want to seriously impair the functioning of government just to feed the appetites of the media or of a curious public.
That said, this current "memo" battle on secret surveillance is very serious business. Ongoing criminal investigations are usually kept confidential, if not classified. But when they raise questions not only about our elections but the integrity of our political system and our law enforcement agencies as well, attention must be paid.
So, in its most concise form, here is how I see it: the released memo from the congressional intelligence committee summarizes some disturbing facts, beginning with the manner in which a Trump campaign volunteer, Carter Page, was placed under surveillance through an FBI and Department of Justice (DOJ) application to the secret FISA court, a judicial body created to handle foreign surveillance issues. That application relied heavily if not decisively on a controversial "dossier," according to former FBI acting Director Andrew McCabe. The dossier is controversial because neither its credibility nor its reliability was ever established. Carter Page, the target, has stated under oath that the file contained wholesale lies about him. That "dossier" file was cobbled together by Christopher Steele, a former UK spy and an apparent FBI informant. Yet, as former federal prosecutor and commentator Andrew McCarthy notes, Steele, during the libel suit pending against him in the UK, called his dossier nothing but uncorroborated "raw data." Translated – the allegations in the dossier may have contained nothing but scandalous rumormongering.
Here's the rub: by using the almost entirely unsubstantiated, and possibly fictional, dossier to get a secret surveillance warrant from the secret FISA court against American citizen Carter Page, a Naval Academy graduate with no criminal record, and by not advising the court of the file's potential unreliability, the FBI and DOJ officials involved could be in deep water. It casts a shadow over official integrity, made more complex by the fact that the Democratic National Committee and the campaign committee for its presidential candidate helped to fund the dossier.
Yes, Carter Page may have inadvertently opened the door to scrutiny by talking up his own supposed connections with Russia. But that doesn't excuse the use of potentially false, or at least unverified information to get warrants and to launch a Russia investigation that is looking as if it may have been kick-started from the outset with a preordained mission. That the FBI and DOJ inquiry was conducted in part by federal officials with a political axe to grind makes it more troubling.
I recall a case that I handled year ago against some powerful officials, where the evidence at trial strongly suggested that the investigation they had mounted was a charade. When they balked at answering my questions on that point during cross-examination, the judge, who had once worked for one of America's spy agencies, would have no part of it. "I know something about investigations," he thundered from the bench, and strongly suggested they come clean. They finally did.
This is not just the stuff of fiction, although I write that too. But I am convinced that most of the system works well most of the time, and that the men and woman of the FBI, DOJ, and law enforcement are heroes, which is why I dedicated my most recent novel to them. But bad things sometimes do happen, including cover-ups, inquests with preordained results, and biased investigators. All that makes headlines – and compelling fiction - which is also why my newest story has my hero searching for possible corruption within the DOJ. But then, novelists already know the end of the story from the beginning. Real life is more complicated.
I think the real test now for we the people is three-fold. First, to stay one step behind the facts as they unfold so we have time to carefully weigh them. This "memo-gate" is far from over, and rendering a too-early verdict gets us nowhere.
Second, we need to decide what standard we should advocate on matters of truth and transparency in government. If we are to utilize purely political philosophy, there are countless ideas available. Montesque wrote for example that "the public prosecutor watches for the safety of the citizens ..." In a republic, he said, "honor and virtue" is the starting point. Lofty sentiments, but hardly helpful. For people of faith, on the other hand, there are clearer benchmarks. True justice rejects false testimony, Proverbs 12:17, 19:5, and false (pre-set) scales and balances when making evaluations, 20:23, Leviticus 19:36. It is telling that John the Baptist, when queried by soldiers who wielded enforcement power, told them not to extort citizens or make false accusations. Luke 3:14.
Lastly, holding the right principles and enjoying a transparent government will achieve little if we do not bother to see what there is to be seen in the sunlight. The poet John Donne noted that even the sun's power can be nullified "with a wink." We must avoid the temptation to close an eye, or both eyes, to the complexities of memo-gate. The Republic may be at stake.
Craig Parshall is Special Counsel to the American Center for Law and Justice in Washington D.C. and a fiction author of suspense novels. The Empowered, his 13th, was released in January. The opinions expressed in this article are entirely his own.