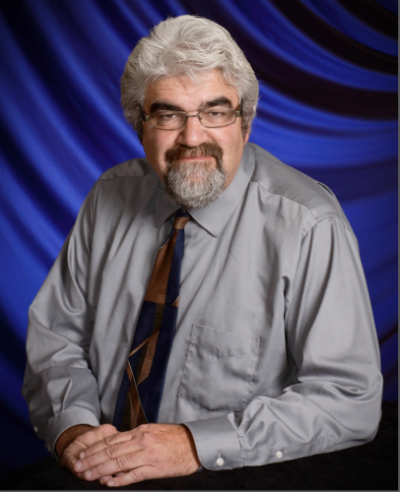 Has anyone beside me asked, "So how am I doing, Lord?" Numbers, dollars, and even Barna surveys are some of the ways that many of us evaluate our success. But what if success is something closer to home, like reaching our families for Christ? What if it is being faithful to teach the Sunday school class or to implement the outreach ministry that God has just called us to head up?
Several years ago I left Jacksonville, Florida, and moved back to my home in the Northeast. I just knew that God was telling me through His Word to "return to the land of your fathers." My family has traced many generations of ministers and staunch believers all the way back to eleven who boarded the famous Mayflower in 1620. By God's design, however, at that point in my life I had come into a powerful new understanding of the Holy Spirit's ministry and His life transforming power. I could not wait to share this new experience with all of my kinfolk. My foremost desire was to reach the unsaved of my family, but I also wanted to reach those who had been stuck in religious practice for years.
I will never forget the first Sunday meal at home. I humbly read the parable of the "Prodigal Son" to everyone. I then asked forgiveness for the fact that I had originally left home years ago with a prodigal's mindset and stated now we all could rejoice and be together as a family again. What I was not ready for was a realization that everyone was not as excited as I was that I was home. Jesus warned that sometimes "A man's enemies would be the members of his own household." Matthew 10:36 (NKJV) I think it surprises us all when we see the truths that Jesus taught unfolding before our eyes, and it especially impacts us when that truth is combined with a painful reality!
During that season in America a spiritual awakening was taking place and some members of my family had already come to understand the Holy Spirit's ministry and were growing and moving in God. However, many were not. My desire to reach those precious others with a "life changing, religious-practice-delivering relationship with Jesus" was met with such statements as, "I have all of God that I want to have," or "If I have experiences that gets me excited about Jesus, my husband will not love me anymore!" I wish that I could tell you that eventually I was successful in reaching those same people, but I was not!
We often take a piece of Paul's teaching to the Corinthians church and apply it to giving.  First Corinthians 4:2 says "Moreover it is required in stewards that one be found faithful."(NKJV) However, what you find by looking back in verse one is that Paul is not talking about money; he is instead addressing being faithful stewards of the "mysteries of God," a concept that he goes on to reinforce in several subsequent verses.  Paul reveals here how God measures success!
Recently, years after I left Jacksonville, Florida, to try to reach my family back home, I found myself struggling with the feeling that I had failed to do what God had called me to do!  But you see, if I apply what Paul taught, I had not failed because whenever any opportunity was given to me, I had faithfully shared the "mysteries of God" that He had wonderfully revealed to me while living in Jacksonville. As a good friend recently told me, "Nolan, it is not you who failed, but they, because they have rejected God's best!"
We can all rejoice in the awesome fact that God does not measure success in numbers or dollars but in our being faithful to our heavenly calling.
One day as God-seeking believers we all hope to hear Jesus say these wonderful words, "Well done good and 'faithful' servant, enter into the joy of the Lord!" Matthew 25:23a (NKJV) We must do our best to be faithful in every God inspired calling! As Hagar said in Genesis 16:13, God sees!
Rev Nolan J Harkness is the President and CEO of Nolan Harkness Evangelistic Ministries Inc. since 1985. He spent most of his adult life working in youth ministry. He also felt the calling of Evangelist/Revivalist and traveled as the door was open holding evangelistic meetings in churches throughout the Northeast. His website is www.verticalsound.org.