This Black History Month, remember to which states Americans flee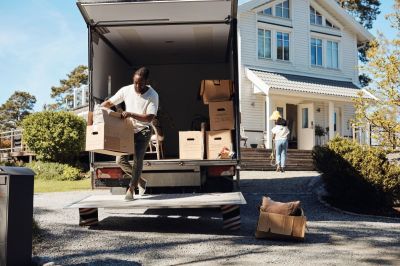 Did you know that Americans have been fleeing from Democrat-led states and flocking to states led by Republican governors from the 1850s to this very day?  Regardless of ethnicity, Republican-led states were the most diverse, economically prosperous, advocated for quality education, and provided the most freedom and liberty in the country. It was true 150 years ago, and based on the facts, it is true today.
Don't be surprised if you didn't know that. Most Americans are unaware of that fact because Democrats have had a vise-grip monopoly on the media, academia, and entertainment industry for decades. It doesn't help that Republicans have ineptness in conveying the virtues of their principles to the masses. I have often joked that Republicans couldn't tell their mothers, "I love you," without a spreadsheet to quantify their adoration.
As we enter Black History Month, this article will be a lesson on America's history leading up to the present day. And it will be a factual overview that you won't hear from the progressive left and their critical race theory army of DEI agents.    
A decade before the start of the Civil War, America experienced an unprecedented spike in immigration. Where did the nearly three million Europeans that came to U.S. shores decide to reside? The vast majority of them went to work in northern states led by Republican governors. The north had a concentration of factories, manufacturing jobs, railroads, and respect for freedom and liberty. The South was dependent on slave labor hindering economic advancement for the entire region.
In addition to the new immigrants settling in the Republican states, runaway slaves risked their lives to escape to Republican-led states for the very same reasons that new immigrants settled in those states: freedom to live their lives, prosper, and raise a family.  
The migration to Republican-controlled states continued after the Civil War into the new century with The Great Migration. The Great Migration was the relocation of six million black Americans from Democrat-controlled states in the South to Republican-led states in the North, Midwest, and West from roughly 1920 to 1970. In the Democrat-controlled states, blacks suffered from substandard economic opportunities and dehumanizing segregationist laws. Upon arriving at their new destination of hope and freedom, many were met with unwelcome treatment by their neighbors and host cities. However, their lives and opportunities improved significantly compared to their lives previously.    
Fast Forward 160 years to the current day and, we have the same migration and people thriving regardless of ethnic identity in Republican-led states. Based on the latest Census data, the top 8 out of 10 states with the most outbound migration are Democrat-led states including Virginia (which only became Republican-led in the most recent election). So many people fled California for Republican-led states that for the first time in its history, California lost a congressional seat in the U.S. House of Representatives.
What about black Americans? Are they terrorized in Republican-led states as the media and politicians like to claim? The pattern repeats itself.  Black voter participation thrived in Republican-led states and was underrepresented in Democrat-led states.  According to The Journal of Blacks in Higher Education, "In 2020, the voter participation rate varied considerably from state to state. In Mississippi, 72.3% of the Black adult population cast a vote, the highest rate of any state in the nation. This was nearly three percentage points higher than for the non-Hispanic White population in the state. 
"In Massachusetts, only 29% of adult African Americans cast a vote. This was 40% points below the rate for Whites."
Blame our public school system and the National Education Association (teachers' unions) for deliberately misrepresenting factual truths of American history, diminishing American exceptionalism, and proclaiming a war against capitalism.[1]  As a result of the abysmal public school education that Americans receive, most would fail the U.S. citizenship test based on a survey conducted in 2018[2]. Sadly, only 36% of Americans passed the test based on a survey conducted by the Woodrow Wilson National Fellowship Foundation.
The Census data confirms that Americans are shaking off the heavy burden of regulations and mandates like EV automobile requirements, higher energy prices, and low-performing public schools an,d voting with their feet for freedom and liberty.  Their departures are accompanied by major corporations joining them at the same destination. Over 20 major corporations have fled California in the past two years alone including household names like Charles Schwab, Hewlett Packard Enterprise, and Oracle. In Illinois, Boeing, Caterpillar, and Citadel announced departures within the last 12 months.  The list continues in other states as well and they are heading in the same direction — Republican-led states.
It's not just big business that's attracted to Republican-led states. According to the WalletHub blog, 7 out of 10 best states to start a business are in Republican-led states with Texas and Florida leading the way.[3]
You would think that Democrats and their leadership read the same journals and reports as the rest of the nation and make course corrections in governance. However, changes to the religion of Socialist Democrats are not at the top of their priority list, especially when they are winning at the ballot box. At some point, the American people will "connect the dots" regarding their voting habits. By then, maybe the Republicans will have better messaging and branding. They need to ditch their current marketing consultants and agencies; they might be the same ones that encouraged Lays Snack Foods to launch Cheetos flavored lip balm. 
---
[1] https://nypost.com/2021/07/05/embracing-critical-theory-teachers-union-says-they-control-what-kids-learn/
[2]https://www.nbcnews.com/news/latino/most-us-would-fail-u-s-citizenship-test-survey-finds-n918961
[3]https://wallethub.com/edu/best-states-to-start-a-business/36934
Kendall Qualls is a former Republican Candidate for Governor of Minnesota.  He was recently reinstated as President of TakeCharge, an organization that promotes the idea that the promise of America is available to anyone regardless of race or social standing.  Mr. Qualls is an Army veteran.  He has been married for 36-years and has five children.