To learn Biblical answers to your financial questions, you can #AskChuck @AskCrown your questions by clicking here. Questions used may be lightly edited for length or clarity.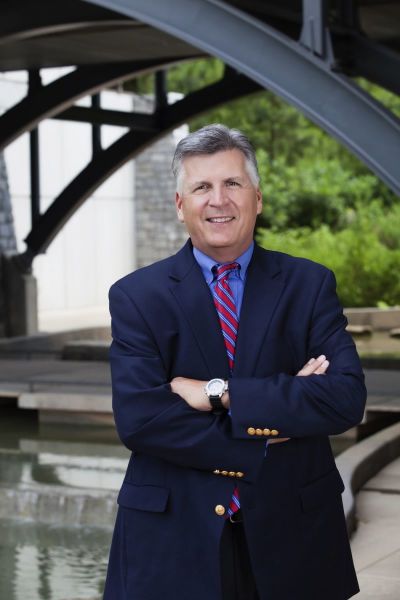 Dear Chuck,
I feel like I am getting underpaid as a female doing the same job as the men in my office. How do I deal with this as a Christian?
Frustrated by Wage Inequality
Dear Frustrated,
A lot of attention is currently focused on the unjust treatment of women around the world. The exploitation is grievous but we can be glad that even those who do not know Christ are taking a stand for the reform of moral and ethical standards.
For years women have sought fair wages in the working world. Unfortunately, some women are still paid less than their male coworkers for the same job.
Micah 6:8 says, "He has told you, O man, what is good; and what does the Lord require of you but to do justice, and to love kindness, and to walk humbly with your God? As Christians, we should all seek to right injustice."
Understand the Big Picture
Employers should pay female employees fairly and equitably. But let's look deeper into the wage gap before I offer you some advice.
Tim Worstall, in a 2017 article for Forbes, states that he believes that earnings inequality exists because of the way women have demonstrated their career preferences, working hours, time of commute, and family dedication and responsibility. Women often intentionally work fewer hours, take less demanding work or creatively structure their paid employment to accommodate their caregiving responsibilities.
This need for balance may indeed lower long-term earnings but create greater satisfaction. In fact, a 2013 Pew Social Trends report shows that an overwhelming margin of adults who altered their work schedule did not regret it. An astounding 94 percent said they were glad they did. Those who turned down a promotion (88 percent) or quit their job (87 percent) in order to care for a family member said the same.
But, this choice is not always an option, many women are in survival mode. They need to work overtime, they won't turn down promotions, they need the income to adequately cover their expenses, and they are very hard workers. Single working moms in particular, as head of their households, carry tremendous burdens and must multitask to manage all their responsibilities.
A 2016 survey by McKinsey found that men and women were promoted similarly except at the lowest rungs of the career ladder where managers hesitated to promote women who were starting families or likely to do so in the near future. This is where women's pay commonly starts to fall behind.
The numbers are difficult to understand. Department of Labor statistics do not compare male and female co-workers with identical work, hours and demands. Rather, the median earnings of full time women in the workforce are totaled and compared to the totals of full time working men.
Steven Horwitz, with the Foundation for Economic Education states, "...it is not an apples-to-apples comparison of men and women doing the same work."
This puts the burden on women to know what they should be earning in their particular job.
Another issue, is that females represent a majority of part-time workers. They typically receive lower wages per hour, work fewer hours which results in less access to pensions, health insurance, family leave unemployment or disability insurance. The pressure is tough especially when women juggle several jobs.
Know Your Marketplace Value
To your specific question, it is important for a female employee to know the market rate for their position. Pay varies based on cost of living and benefits provided by companies. Conduct research prior to annual reviews or when interviewing for a new job in order to be prepared to ask for a raise or negotiate a salary offer.
If a wage gap is discovered in your current job, don't get emotional. Instead, take it to the Lord. Pray and seek wise counsel. Do not gossip or discuss the situation with coworkers because you can cause dissension in the workplace. Discuss the issue privately with your superior. Ask questions, listen well, and clearly state your position. Be polite as you confidently ask for fair pay remembering that disrespect and drama will damage your case.
Paul urged the Ephesians to walk in a manner worthy of the calling to which you have been called, with all humility and gentleness, with patience, bearing with one another in love, eager to maintain the unity of the Spirit in the bond of peace. (Ephesians 4:1-3)
Seek justice in the spirit of peace. It demonstrates maturity and leadership qualities that good managers desire in employees.
Do:
● Conduct yourself with dignity and honor the management team.
● Express appreciation for your job.
● Put yourself in the manager's place to get his or her perspective.
● Seek management's help to creatively earn more money if a raise is not currently possible.
Don't:
● Gossip or let bitterness consume you. It will affect your work.
● Assume the worst about your company or circumstance.
● Be rude when meeting with managers. This is a time to demonstrate your maturity and the love of Christ.
● Ever mention a fellow employee by name who you know is earning more. Rather, draw attention to what you offer the company.
● Underestimate what your position is worth to the company.
● Stay with the company if your employer will not pay what the market offers.
● Burn bridges if you decide it is time to seek employment elsewhere.
Maintain an attitude of hope and thanksgiving recognizing that God knows your situation. He is in control and able to do far more abundantly than all that you ask or think. (Ephesians 3:20)
Please let me know if you decided to put this advice into action and seek a raise. I would be encouraged to hear the next chapter of your story.